Get ready to dive into the vibrant heart of Baltimore: Fell's Point! With its irresistible blend of vintage charm and modern sophistication, Fell's Point is a historic district that sings the song of Baltimore's diverse cultural tapestry. Whether you're a history buff, a foodie, a shopaholic, or just an urban explorer, this cobblestoned gem has something to spark your curiosity.
Tucked away on the city's waterfront, Fell's Point is an explosion of character and color. Picture historic row houses, maritime magic, tantalizing taverns, and eclectic eateries, all dancing together in a lively symphony of sights, sounds, and flavors. They don't call it Charm City for 'nothin, hon!
So lace up those shoes, grab your sense of adventure, and get ready to discover the hidden treasures of Fell's Point. Trust us – this is one journey you won't want to miss!
(1) Walk Broadway Pier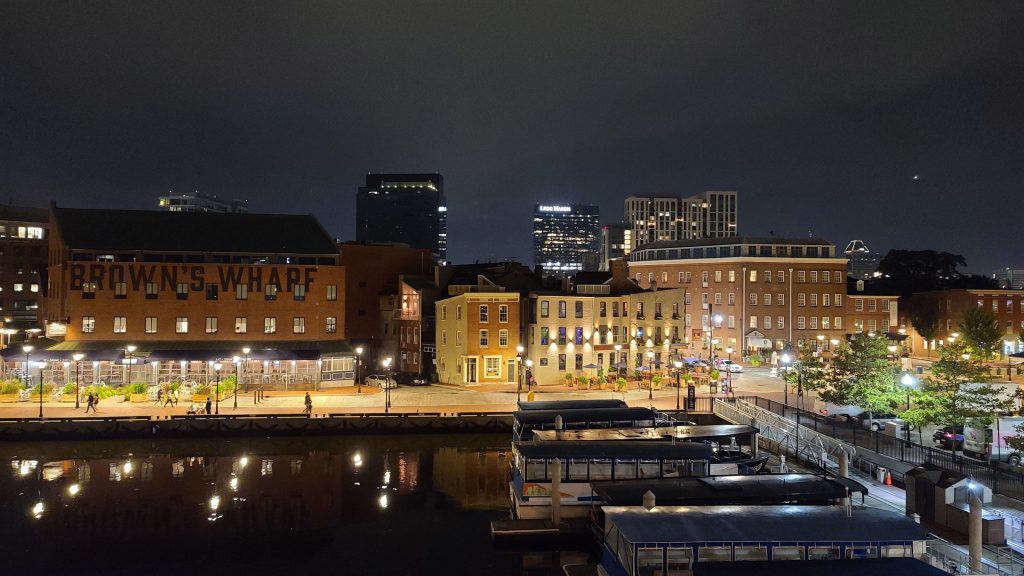 The best view in Fell's Point can be found at the end of Broadway Pier. It's a beautiful spot for taking a short stroll or a long walk: as part of the 7-mile pedestrian-only "Waterfront Promenade" surrounding Baltimore's Harbor, you can walk to many of the area's top attractions.
Tall ships from around the world still dock here on occasion, but nothing like the old days, when Fell's Point was a ship-building hub and piers poked into the Patapsco River left and right.
If the building overlooking the pier at 904 South Broadway looks familiar, perhaps you recognize it as Meg Ryan's home from the 1993 movie, Sleepless in Seattle.
(2) Ride the Water Taxi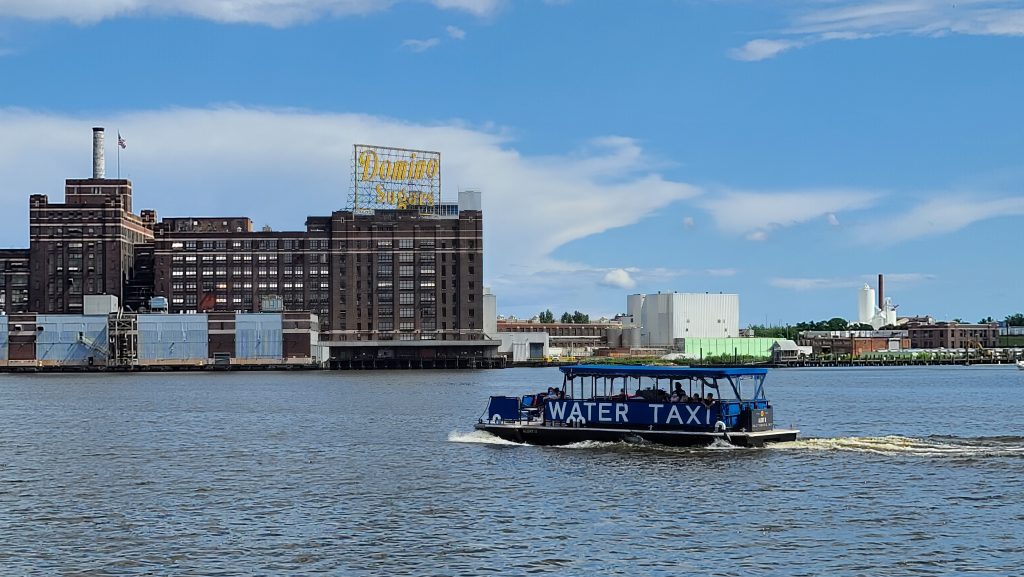 At the foot of Broadway Pier, you'll find a row of boats that are 100% worth waiting in line to ride. The views from the water are spectacular and you can get dropped off at Harbor East for the National Aquarium, the Inner Harbor for the Orioles/Ravens, or Fort McHenry to see the place that inspired Francis Scott Key to write the Star Spangled Banner.
The Water Taxi also offers sunset cruises and other fun trip types on a seasonal basis- check out their website for details. Pro tip: if you've got kids, consider riding the Pirate Ship!
(3) Stroll Historic Thames Street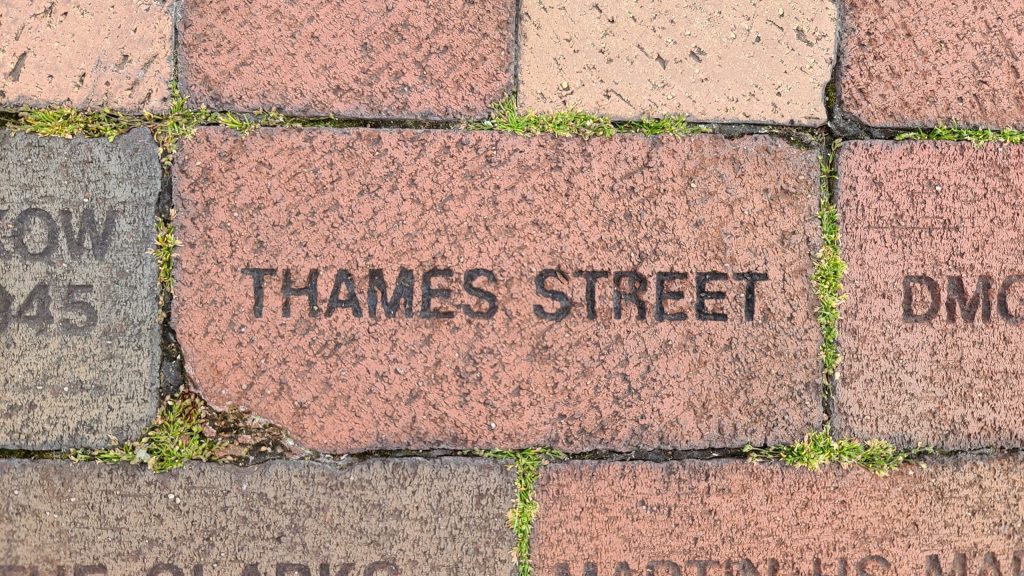 The bricks and blocks of Thames Street exude a historic waterfront charm that you won't find anywhere else. Lined with restaurants, pubs, and shops of all sorts, there's something for everyone in Fell's Point! The fun part is exploring and finding your next favorite place.
Some of our favorite local shops include Zelda Zen, Poppy & Stella, and EC Pops.
(4) Visit Broadway Market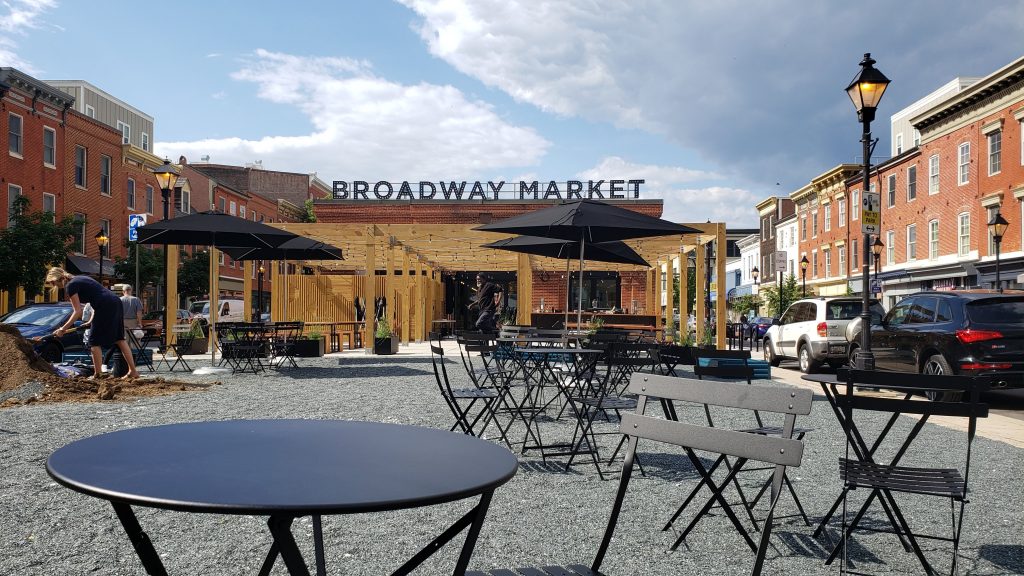 Established in 1784, the Broadway Market in Fell's Point is now a bustling food hall with a variety of vendors. If you're looking for casual food or like to choose your own adventure, Broadway Market is a fun place to explore.
There were originally 2 market buildings: the North "shed" is now Broadway Market and the South Market was transformed into The Choptank restaurant– worth visiting for their beautiful outdoor bar and social space.
(5) Find the Founders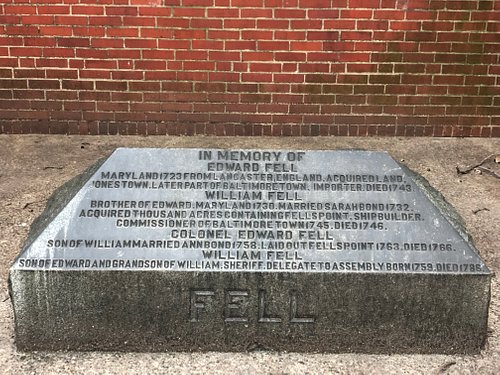 The founders of Fell's Point are buried in a small cemetery squeezed between two row homes, marked as the Fell Family Grave.
It's a quaint little resting spot not far from the main strip, but you'll miss it if you blink- so pay attention and please be respectful!
(6) Celebrate American Freedom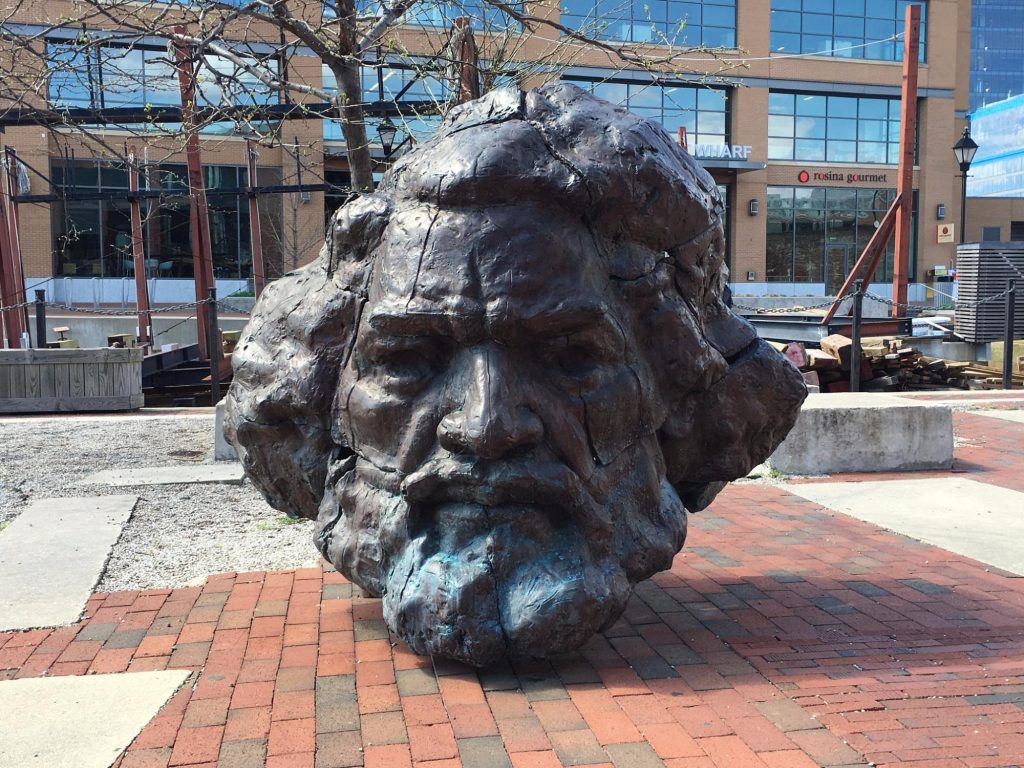 In 1838, a young slave named Frederick Douglass escaped from his master in Fell's Point, capturing his own freedom before growing into one of the most prominent civil rights pioneers of all-time.
Douglass left behind a legacy worth celebrating and the museum in Fell's Point bearing his name pays tribute to his struggles and accomplishments on behalf of the American people.
(7) Vote Against Prohibition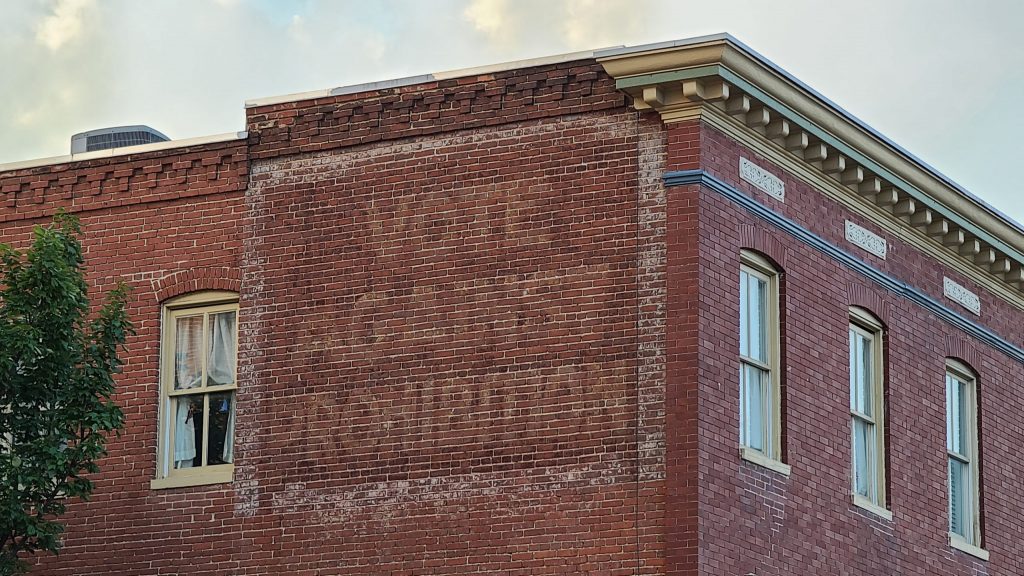 Fell's Point has a history of pride and rebellion:
In the War of 1812, Fell's Point was home to government-sanctioned pirates (called Privateers) that captured and plundered British ships.
In 1861, the first bloodshed of the Civil War occurred less than a mile from Fell's Point, near President Street Station.
In the 1920s, during Prohibition, Fell's Point establishments openly opposed the federal ban on alcohol, not only hosting illegal speakeasies throughout the neighborhood, but also advertising their opposition.
Many relics of Fell's Point's past are lost, but the "Vote Against Prohibition" sign prominently painted on the side of one building lives on- you can still see the remnants today.
(8) Go Bar Hopping in the footsteps of Edgar Allan Poe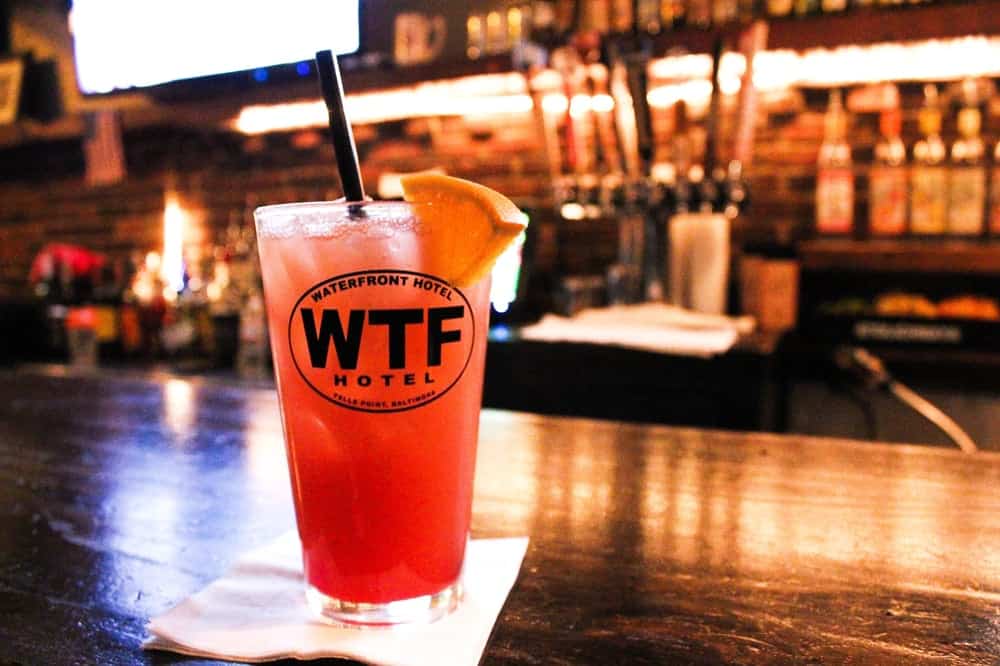 Fell's Point has built a reputation as a cultural hub for adult beverages. Here are a few places you shouldn't miss:
Legend has it that Edgar Allen Poe's last drink (1849) was served at The Horse You Came In On, which also happens to be America's oldest continually operating saloon (1775).
Max's Taphouse has the largest selection of beer on tap in all of Baltimore- definitely worth visiting.
Rye Bar is a speakeasy style craft cocktail bar that will knock your socks off.
The best way to find delicious things in Fell's Point is to walk around, poke your head in places that look interesting, take a look at the menu, and choose what fits your group and mood. Have fun exploring!
(9) Listen to Live Music
You can find live music in Fell's Point every single day of the week. On nights and weekends, you'll hear live music pouring onto the street from some of Baltimore's most iconic establishments.
Our favorites include The Horse, Admiral's Cup, Waterfront Hotel, and Cat's Eye Pub.
Whether you're into jazz, classic rock, pop, rap, or something else- you'll find it in Fell's Point! Check out our Best Spots in Fell's Point for Live Music to learn more!
(10) Eat the Best Food in Fell's Point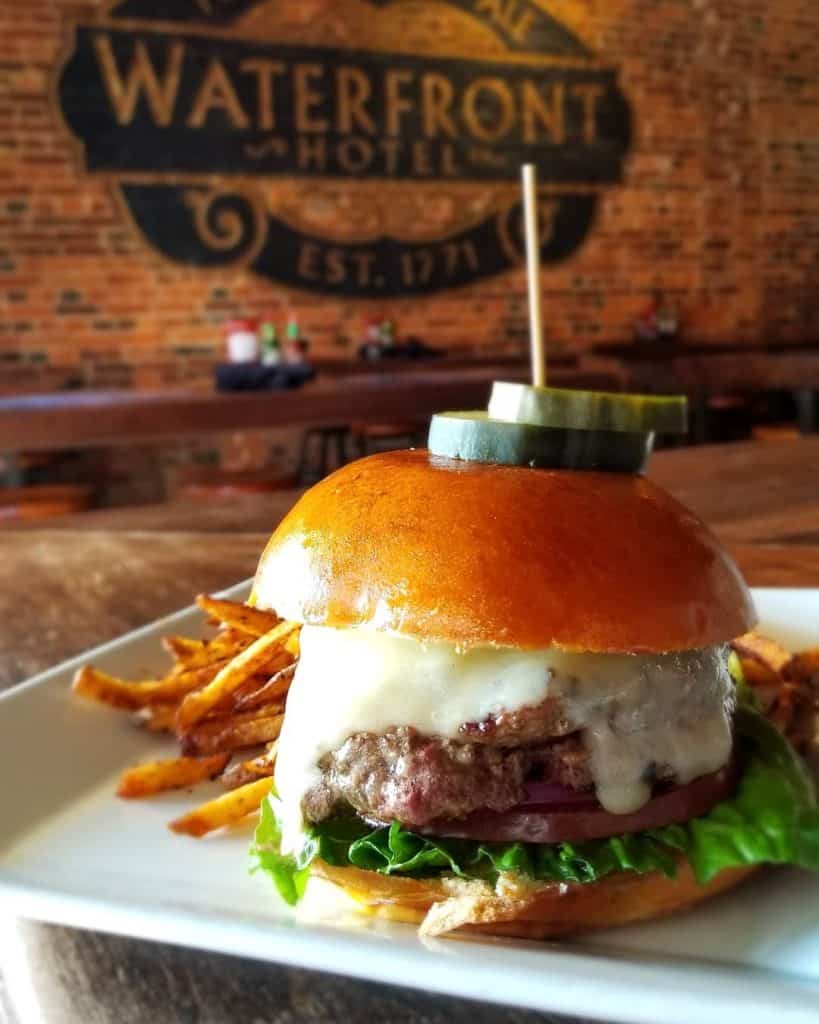 Fell's Point is home to the highest concentration of locally-owned bars and restaurants in the United States. Sprinkled with eclectic shops and quirky boutiques, there's truly something for everyone. Some of our favorites include:
Exploring is half the fun: check out all the bars, restaurants, and shops and find your personal favorites!
(11) Have a drink at The Pendry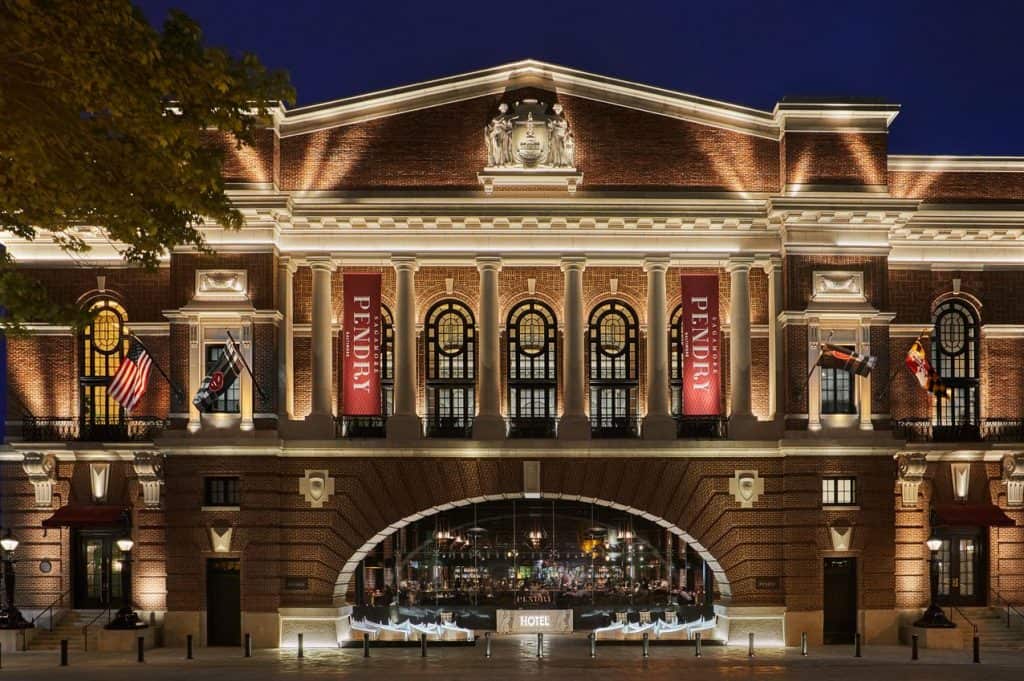 Originally an immigrant ferry stop, and for 7 years the fictional police headquarters for a hit-TV show, the "Recreation Pier" in Fell's Point is now a world-class hotel named The Sagamore Pendry. Completed in 2017, the Pendry's renovation was not only remarkable for transforming the building, but also breathing new life into the block.
The hotel's interior is magnificent: in the front is a restaurant (Rec Pier Chophouse) overlooking Historic Thames Street, in the rear is a panoramic infinity pool overlooking the Patapsco River- and the two are connected by an impressive courtyard.
Don't miss The Cannon Room, a small cocktail room tucked to the side that showcases actual cannons from historic merchant ships, found while excavating the pier.
(12) Mark Your Calendars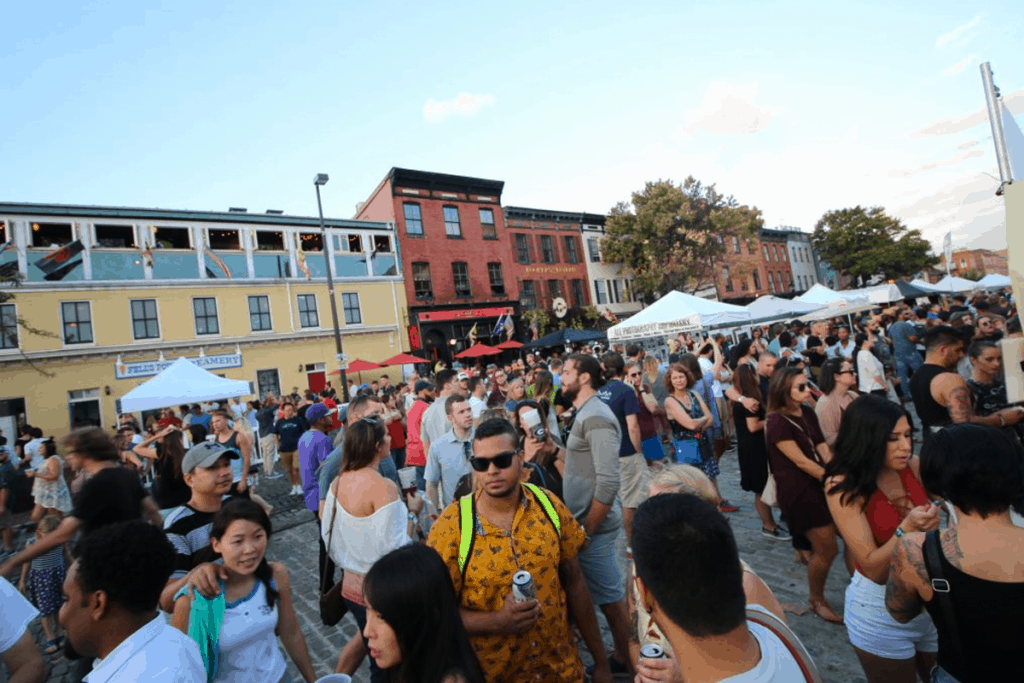 Fell's Point is both a neighborhood of locals and an attraction for tourists- you'll find events that cater to both. Weekly, monthly, seasonal, and one-time events are sprinkled throughout the calendar year.
Some of our favorites include the Fell's Point Farmer's Market every Saturday and the Fell's Point Fun Festival every Fall! Check our Event Calendar to see what's coming up.
(13) Take a tour of Fell's Point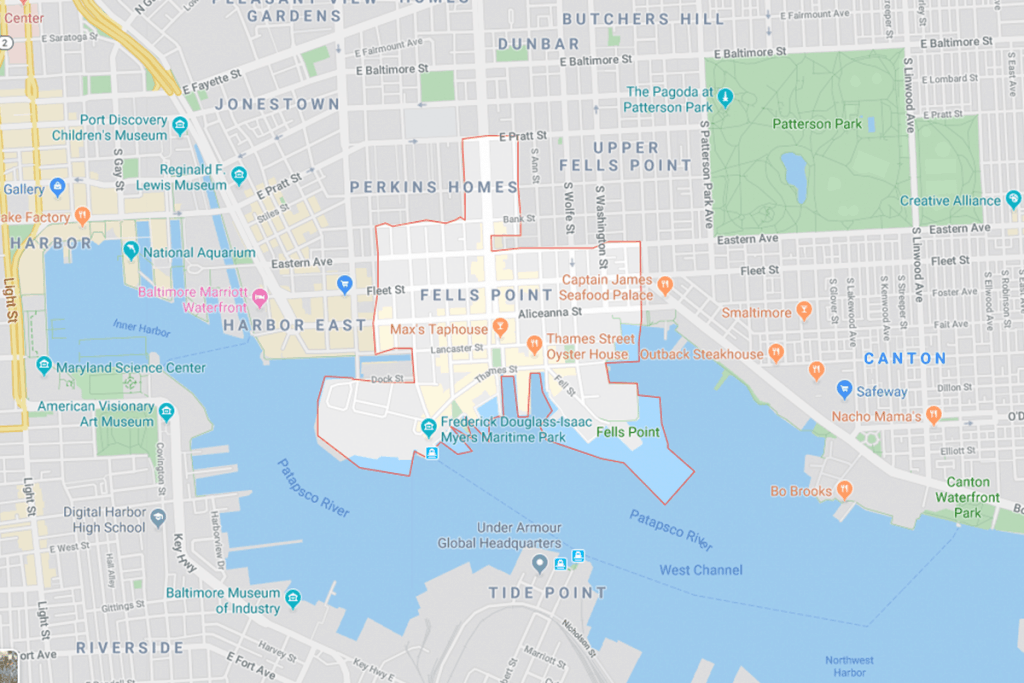 To fully appreciate the neighborhood, take a stroll through history with one of these guided tours:
(14) Baltimore Bucket List
Many of Baltimore's top treasures are easily reachable from Fell's Point by foot, scooter, bike, Water Taxi, Uber, car, and bus. Which ones are worth visiting?
Everything on this Baltimore Bucket List!