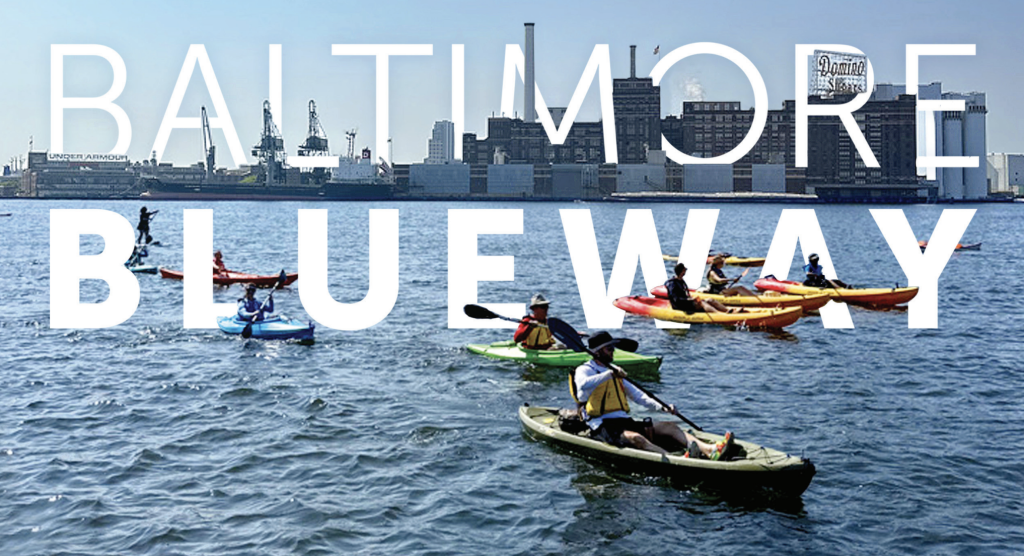 The questions surrounding Baltimore's Inner Harbor persist, but not everyone is waiting for new tenants at Harborplace to begin a much-needed makeover. Waterfront Partnership of Baltimore has just unveiled an ambitious plan called "The Baltimore Blueway" as part of their Healthy Harbor Initiative.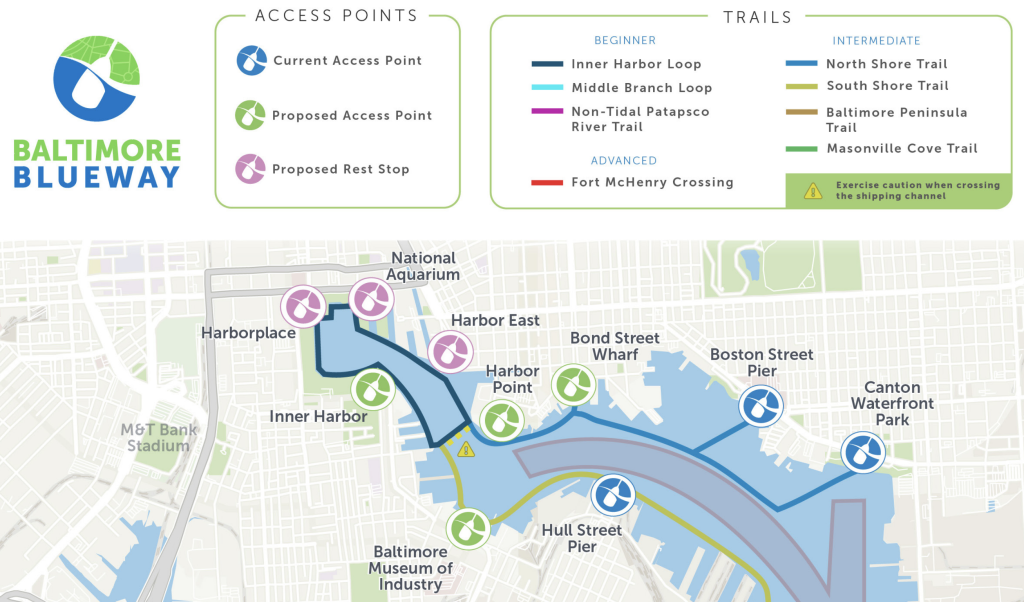 The Blueway has 8 trails in total, three of which are vital to downtown Baltimore:
Inner Harbor Trail – The addition of an Inner Harbor kayak launch (Rash Field) and 3-4 rest stops at points of interest along the way, so that paddlers can stretch their legs, grab a bite to eat, or visit an attraction.
Inner Harbor North Shore Trail – new access points in the Fells Point and Harbor Point neighborhoods, improvements to Canton Waterfront Park and Boston Street Pier.
Inner Harbor South Shore Trail – connects Fort McHenry to the Inner Harbor. New access points at Baltimore Museum of Industry and Fort McHenry to allow paddlers to visit these locations. Add kayak launch to Hull Street Pier.
The plan includes a slew of suggested improvements, but clearly identifies the following priorities:
Build an Inner Harbor Kayak Launch
Remodel the Middle Branch boat launch
Add kayak amenities to Water Taxi docks
Add kayak beach to Canton Waterfront Park
It looks like Fell's Point is poised to enjoy 2 updates:
New access point at Bond Street Wharf (see map)
New Kayak launch at Broadway Pier (it's a Water Taxi Stop and has a Canton Kayak Club dock)
All of this is possible thanks to a 97% reduction in Baltimore City sewage overflows since 2018. That sewage used to flow into the harbor and streams, but thanks to the Healthy Harbor initiative, the Inner Harbor water is now healthy enough to enjoy some recreational watersports.
Baltimore's industrial waterfront may be inconvenient and intimidating for kayakers today, but things may be very, very different in the near future.
The biggest challenge to the plan will likely come after they "provide facilities for rental companies". Boats may land softer than bikes and scooters when people chuck them in the water, but if not deployed correctly, an onslaught of boats and other small watercraft could become a considerable annoyance to nearby land dwellers.
The Baltimore Blueway looks to be a considerable step in the right direction for Baltimore's harbor communities and we can't wait to see it in action! What's next?