After getting settled into my room at the Sagamore Pendry Hotel, I had the chance to dine at the Rec Pier Chop House (see the menu) with some friends and family. Spoiler alert: it was amazing.
This isn't a restaurant review because: (1) I love food but I'm not an expert or critic, (2) Our experience took place before the restaurant's official opening, with staff still training and learning the ropes, and (3) The wine was flowing. So take this recap with a grain of salt.
The Crab Cake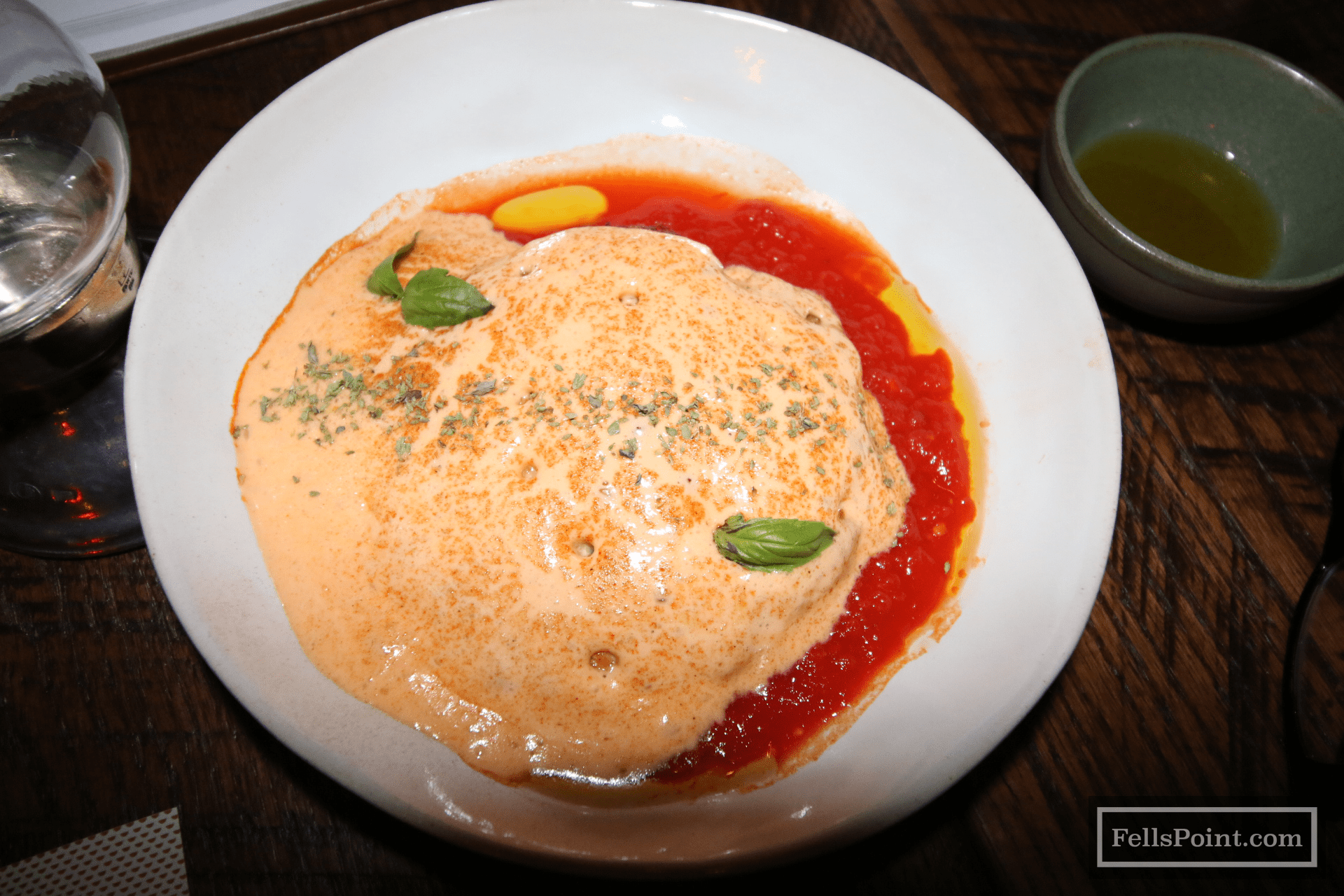 I had to start here. Maryland is famous for Crab Cakes, and while the debate about who makes the best will rage for eternity, most restaurants prepare it the same- straight up jumbo lump crab with a few spices, ready to be shoveled directly into your face.
Very few are brave enough to toil in creativity at the feet of tradition. Even fewer do it successfully.
One of them is the Smoked Crab Cake at Nancy Long's Pierpoint Restaurant in Fells Point. The other? You guessed it: Chef Andrew Carmellini's Pizzaioli Crab Cake at Rec Pier Chop House.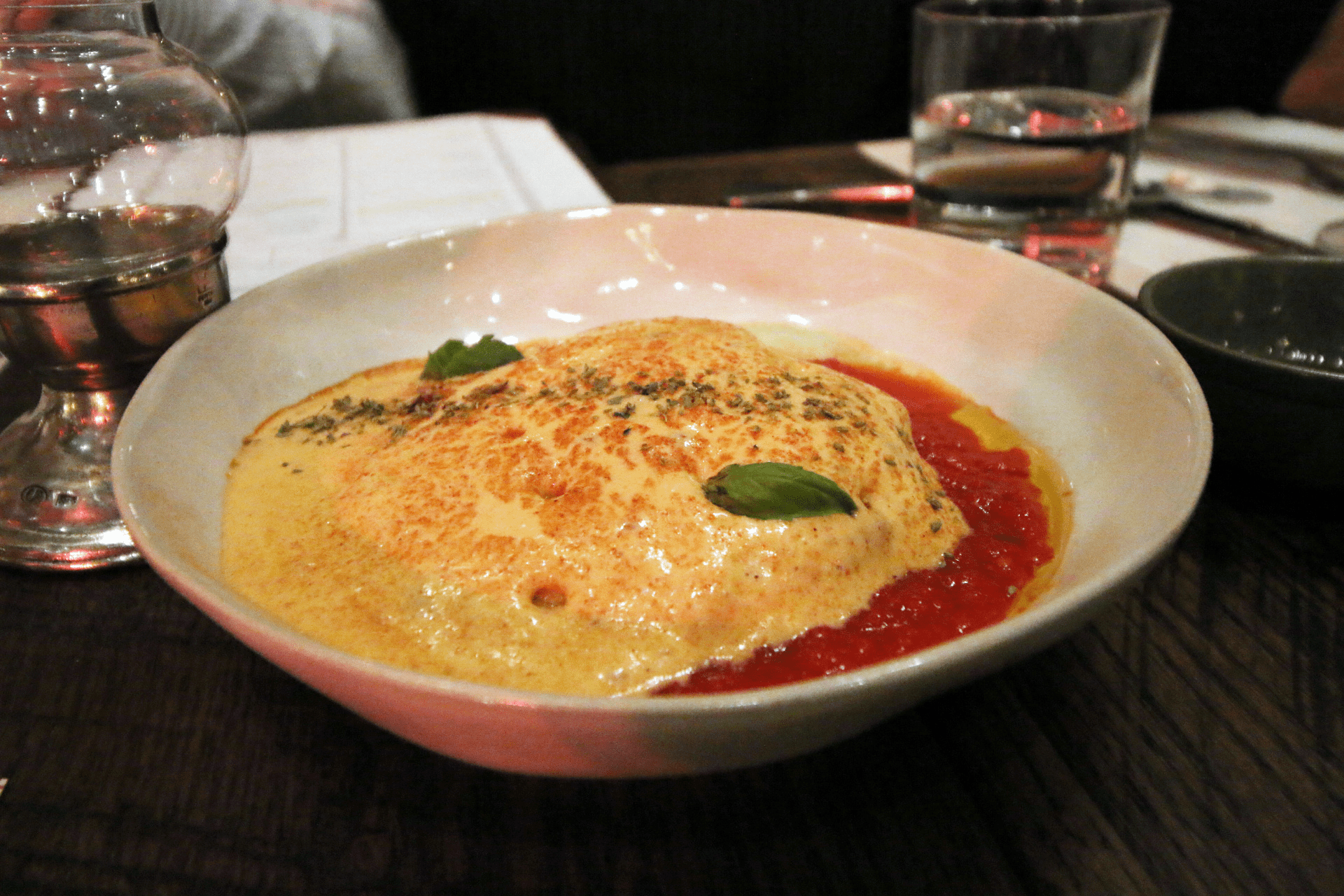 It's that NYC bravery cooked into an Italian-take of the Maryland Crab Cake and I loved it. If forced to choose between this and traditional, I'd go traditional,  but that's an excercise in futility and totally misses the point.
Bottom line: this is a Crab Cake that you have to try at least once.
Antipasti Fantasia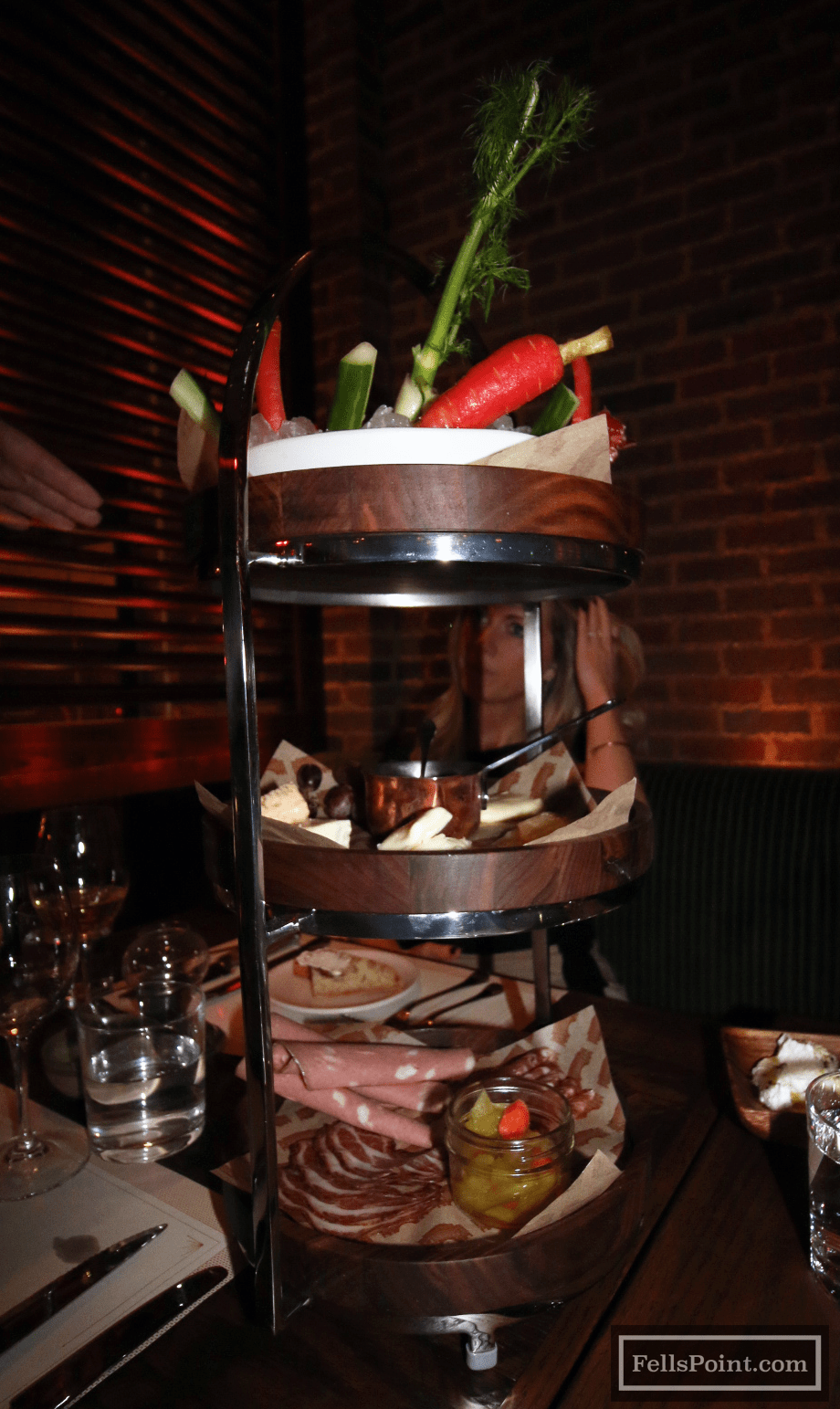 This was a great starting shareable with veggies on top, cheese in the middle, and meats on the bottom.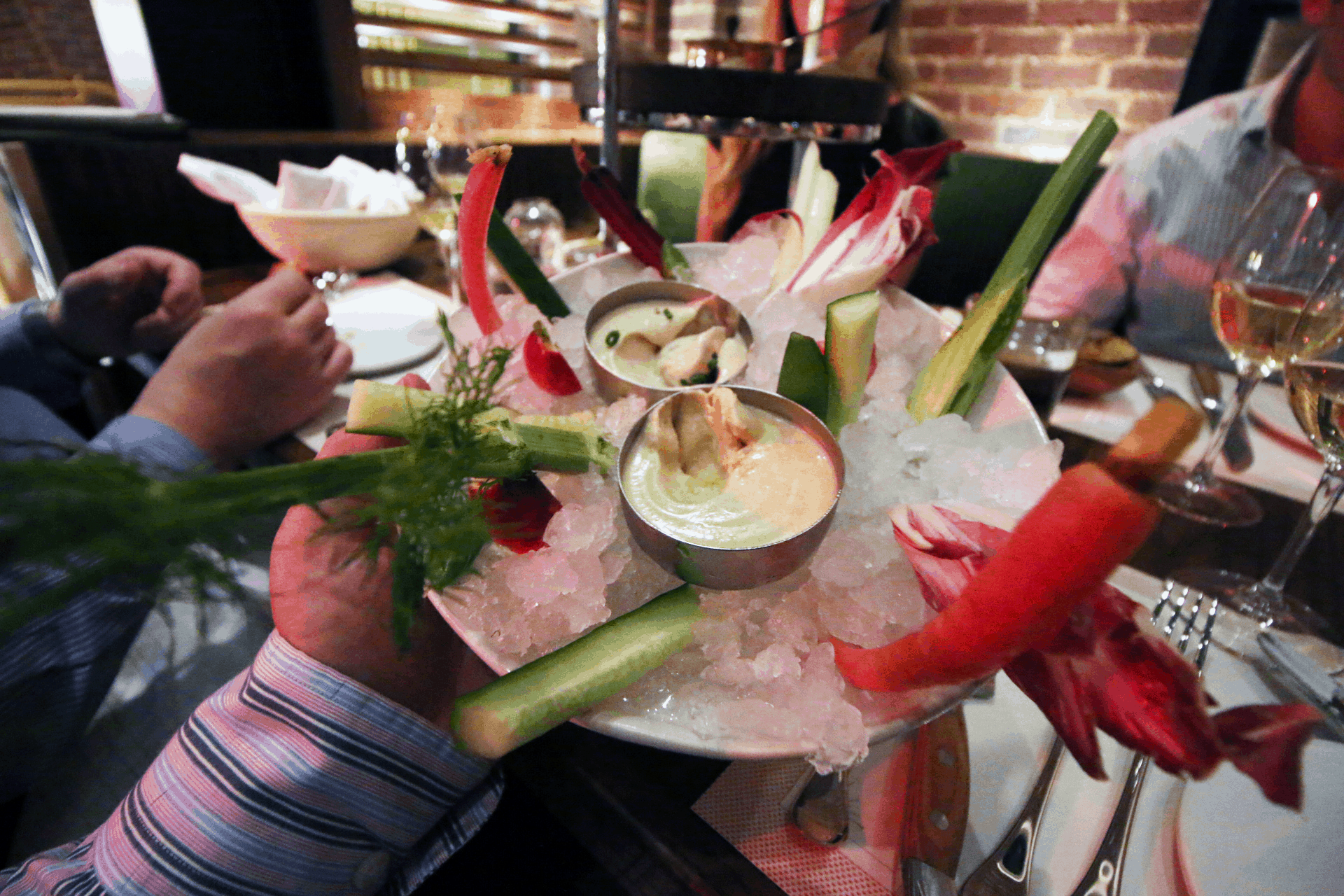 A bit hard to reach, but we simply passed the plates around. Super yum.
Steak from Heaven
It's really hard to beat an amazingly cooked steak (sorry vegetarians!) and the steaks at Rec Pier Chop House may have been my favorite thing we tasted. Perfectly seasoned, cooked to perfection, and presented beautifully.
The Tomahawk was the most impressive.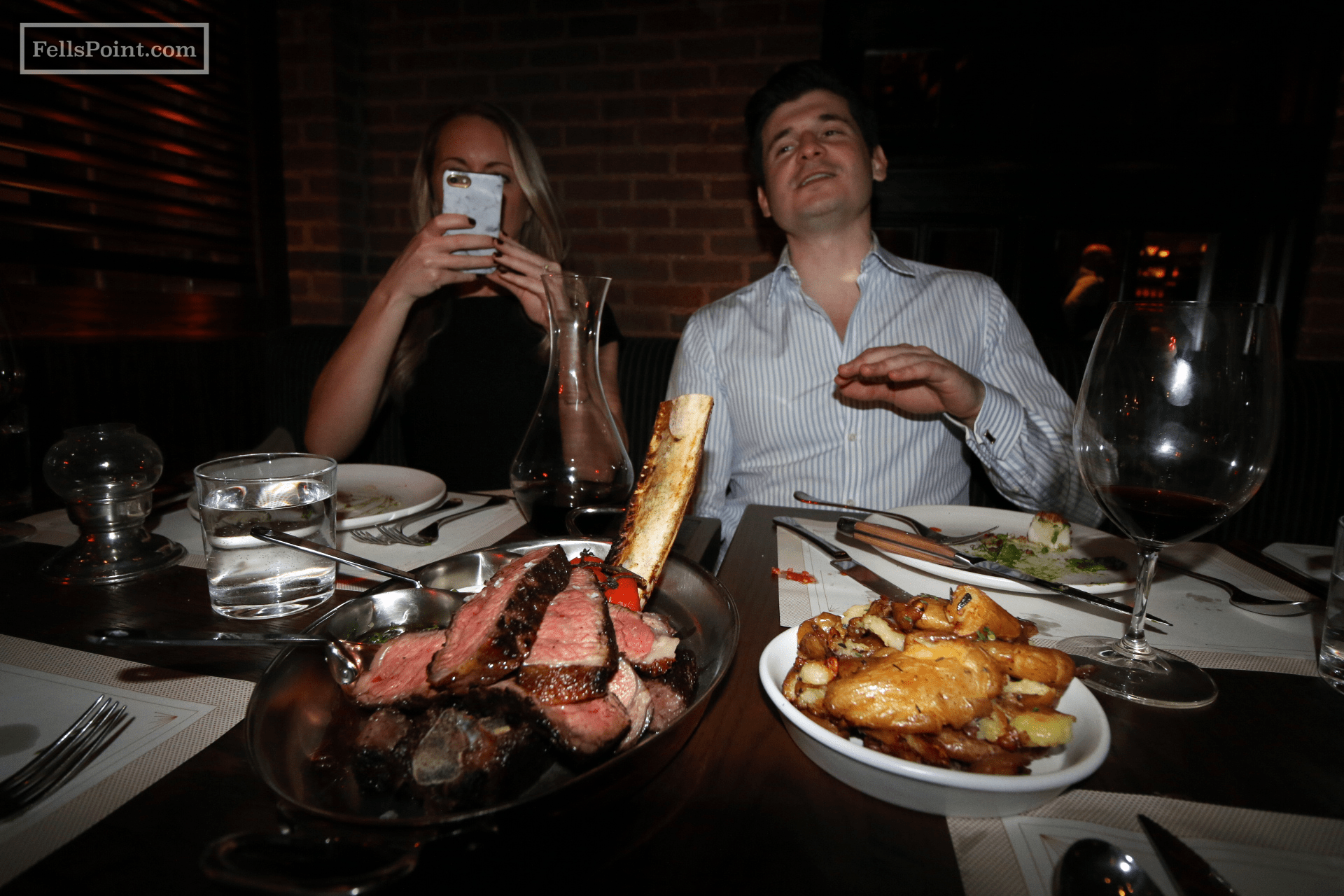 But I found the Filet the most delicious.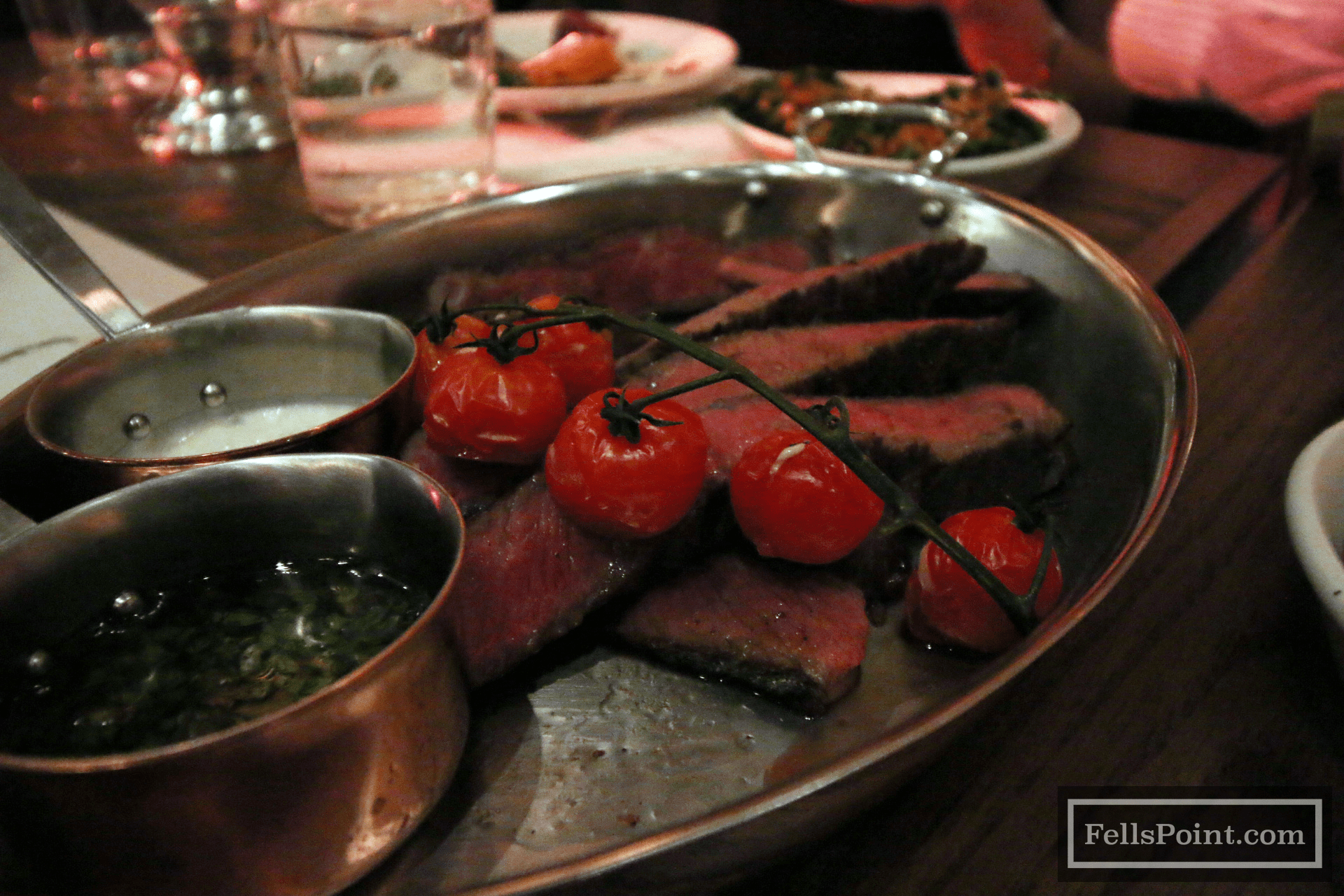 These pictures don't do the presentation justice. The lighting in the restaurant is great, but not camera friendly, and I was hesitant to use the flash often because wow it was distracting.
Day-Boat Scallops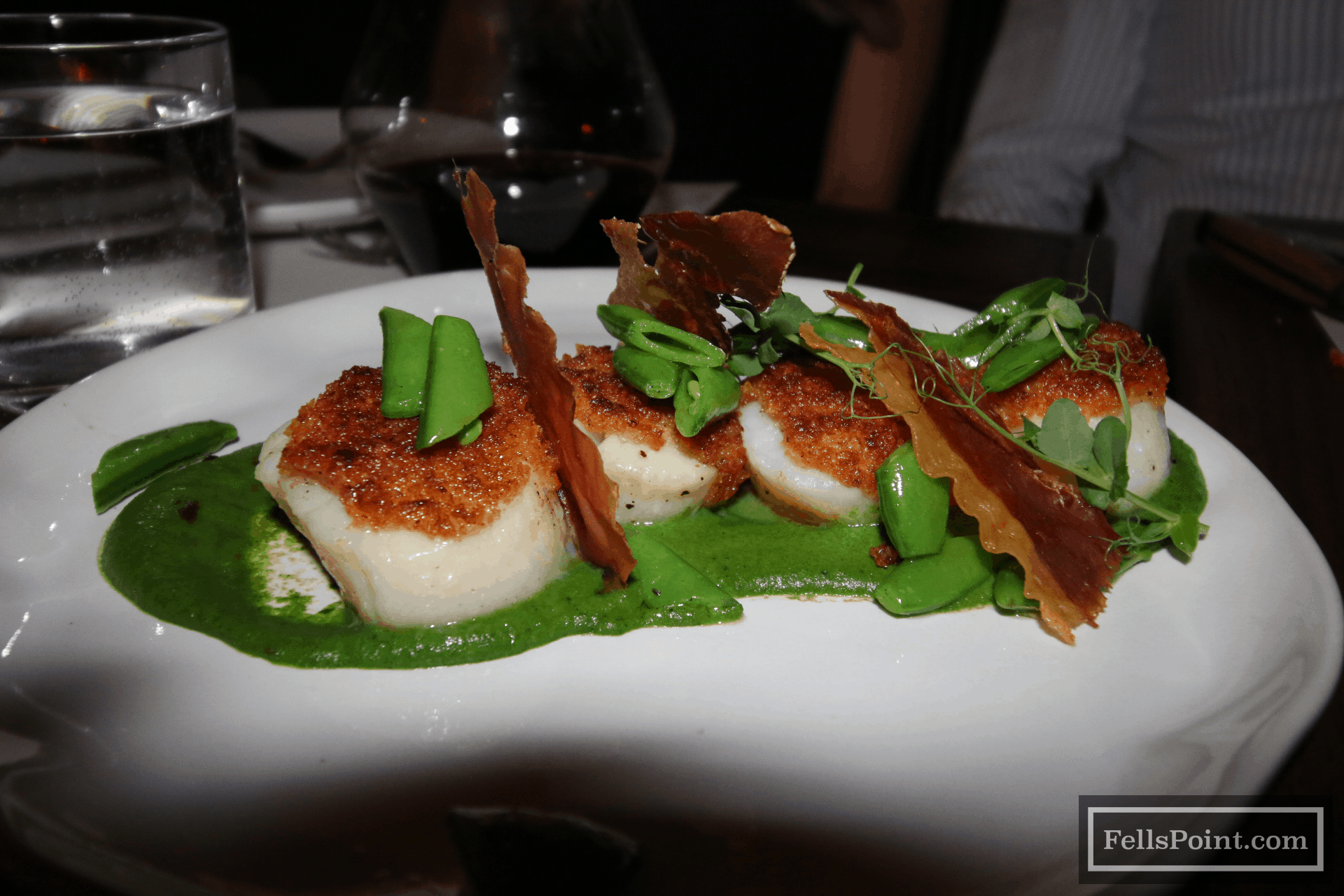 Sheep's Milk Ricotta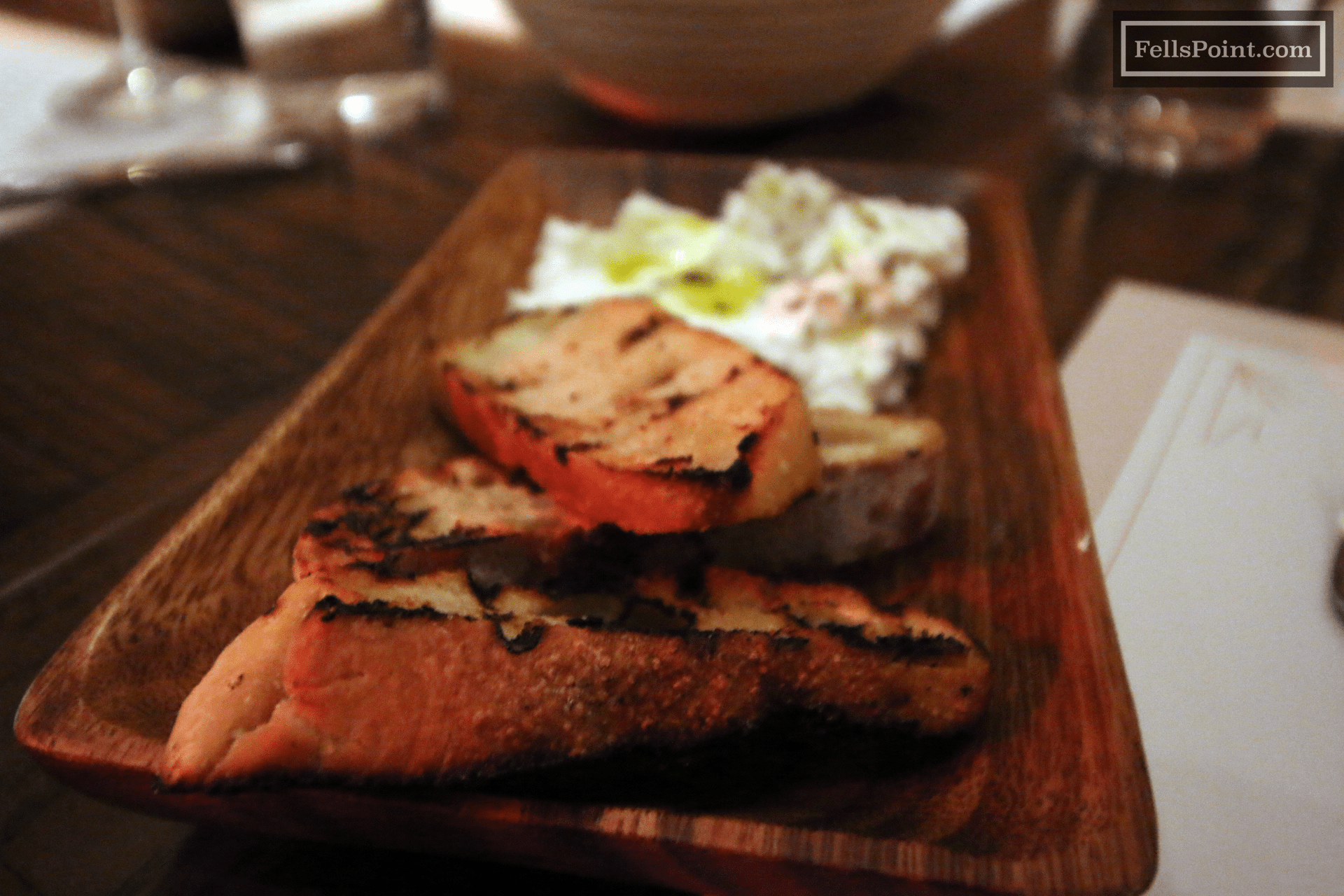 Wild Yellowtail Crudo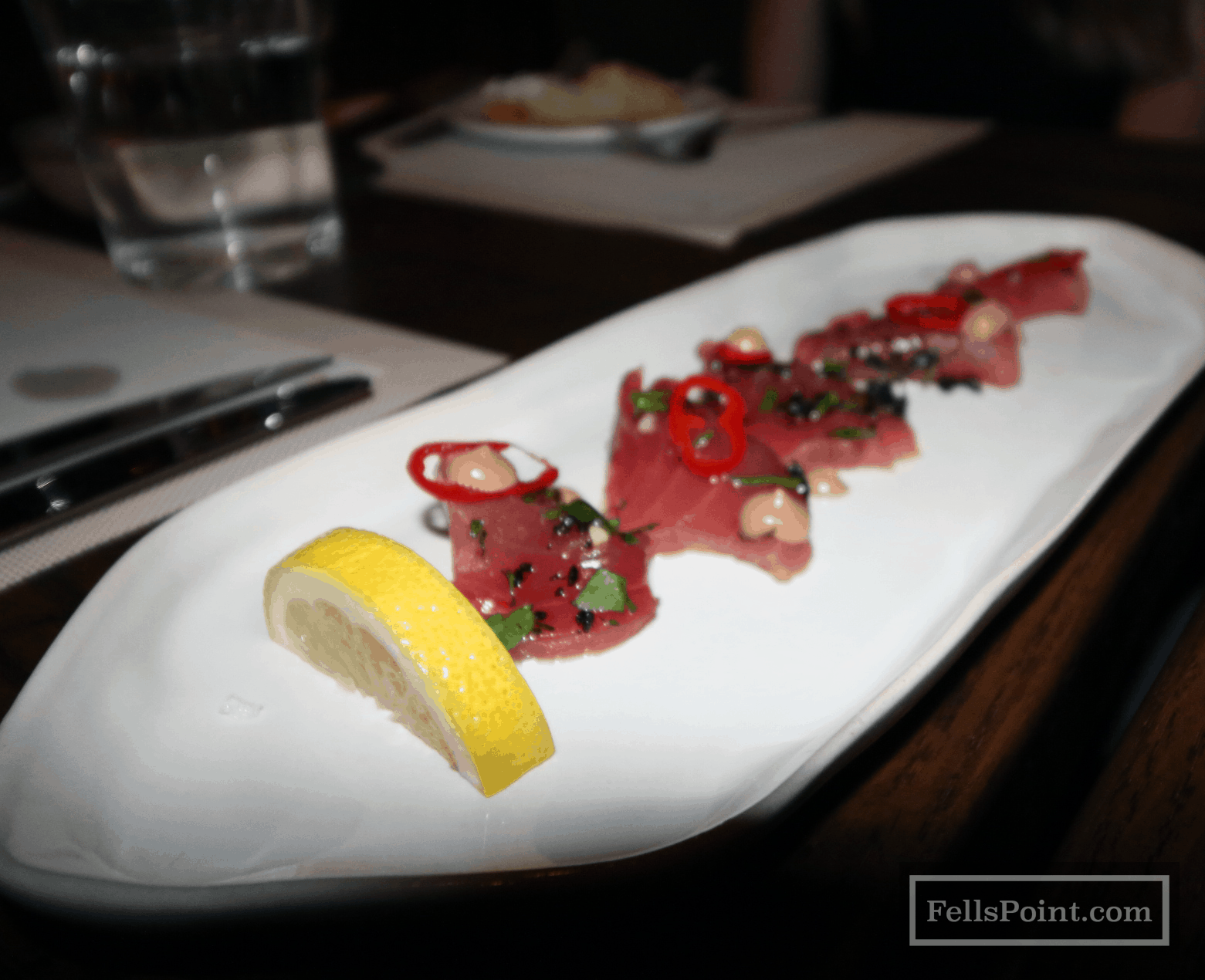 Unnamed Desserts
I wasn't able to snag the dessert menu and didn't jot down these dishes.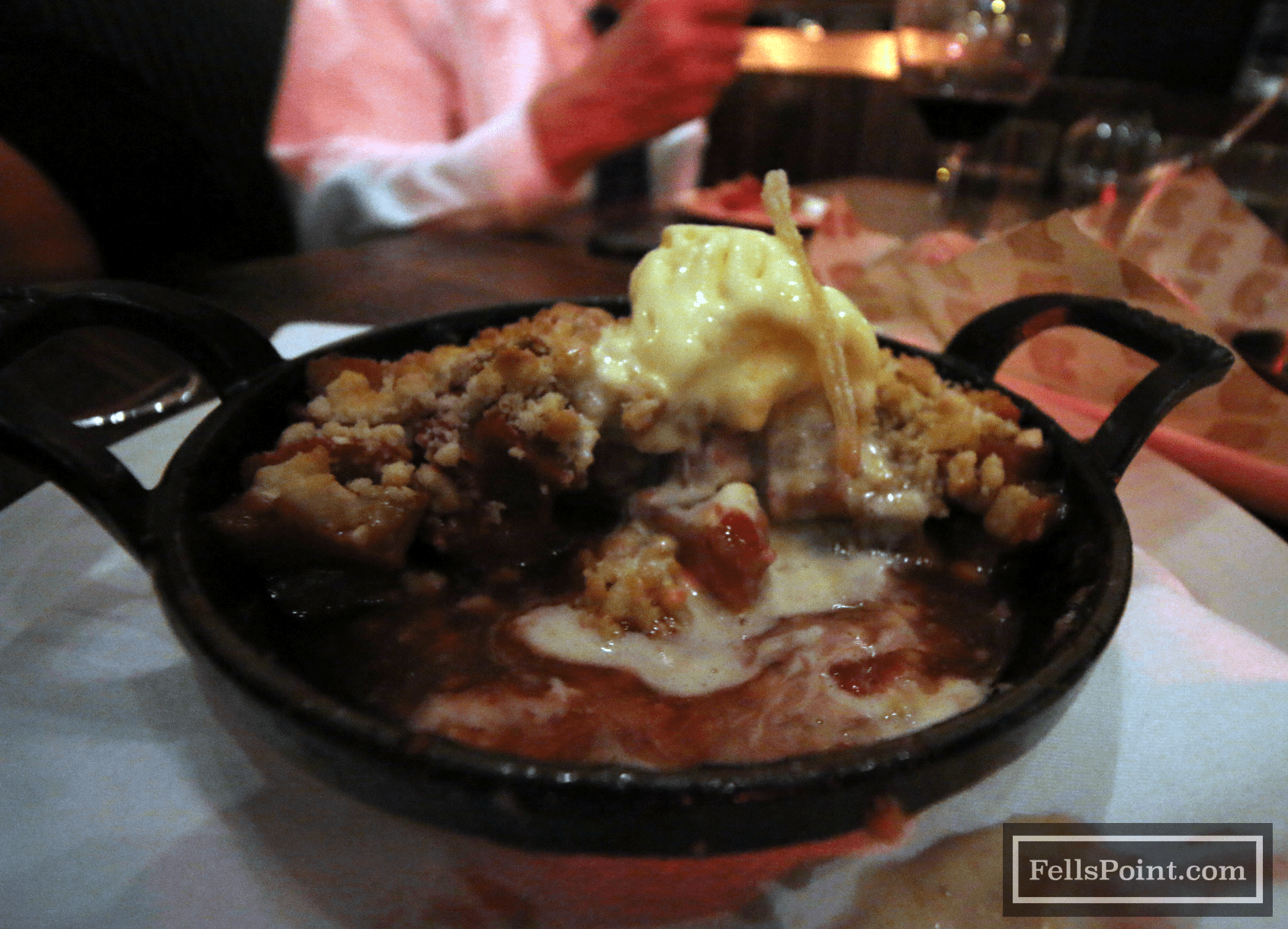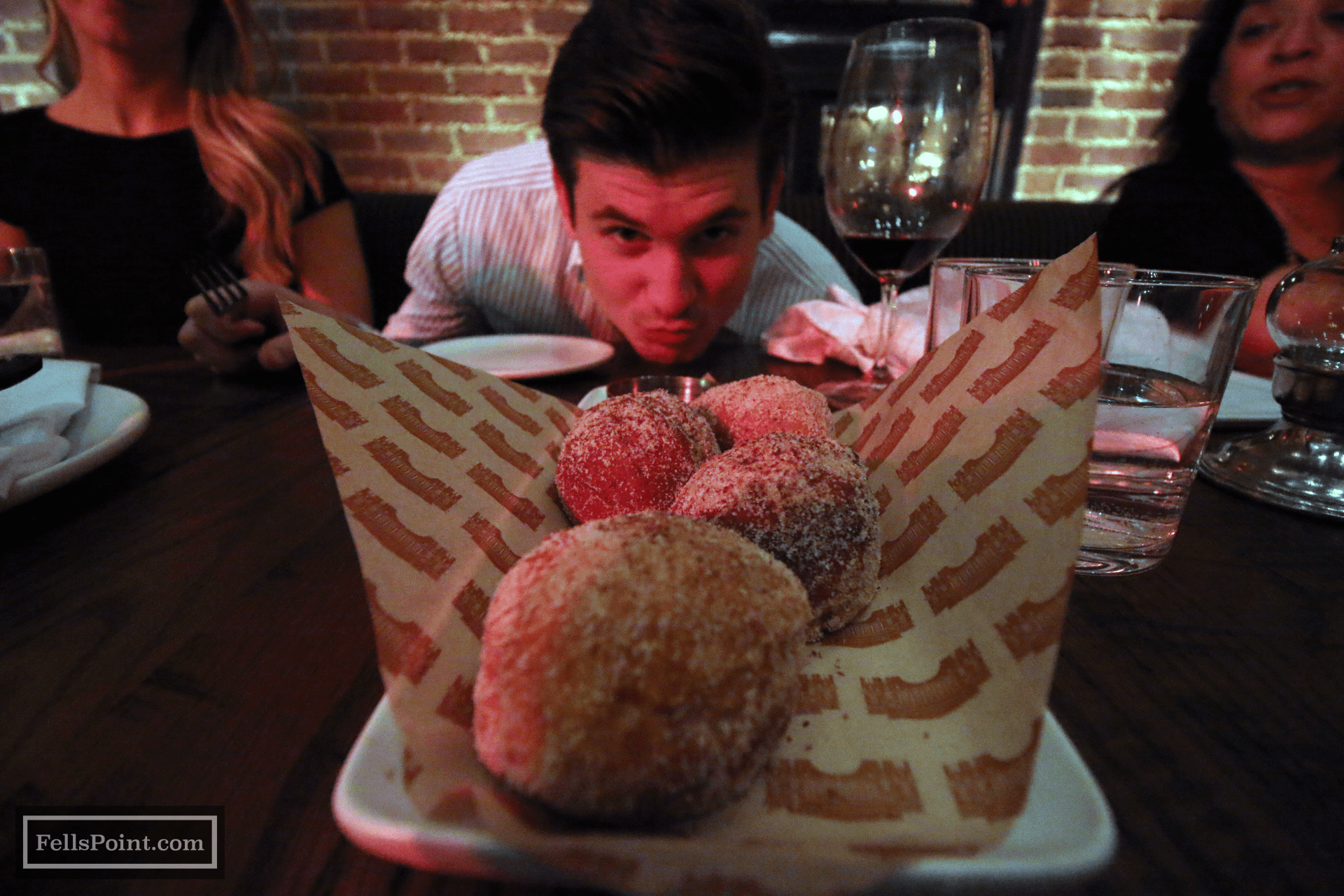 Others we tried
A few other dishes I forgot to take photos of that we had:
2 of the Pastas
Rustic Potatoes
Brocolli Rabe
Everything was equally delicious.
If you're considering dining at the Rec Pier Chop House, I'd definitely recommend it! Be warned – it isn't cheap – but if you're looking for a special dinner out it's the perfect place.