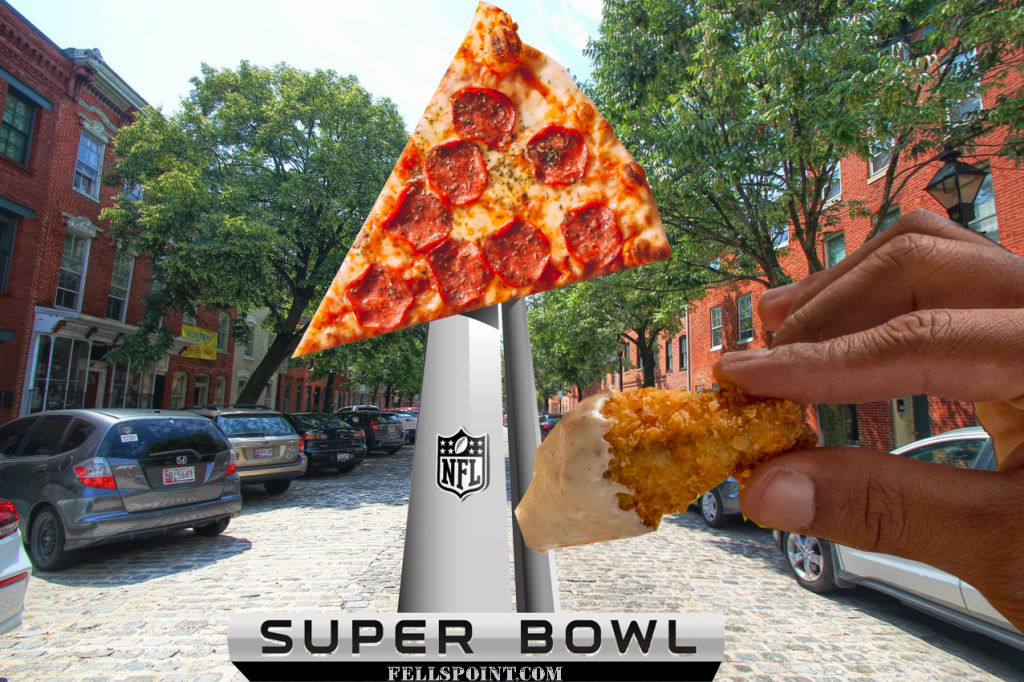 The Super Bowl will be different this year, celebrated at home by cozy groups of 10 or less (by way of Executive Order). But at least two things haven't changed:
You'll be crushing boat loads of delicious food
Local Fell's Point businesses need your help
That's why, this weekend, we're asking Fell's Point lovers near and far to support our small businesses in one of 3 ways:
If you plan to cook for the Super Bowl, visit the Fell's Point Farmer's Market to grab fresh ingredients and foods from local farms and businesses.
If you plan to order delivery or pickup, order from one of Fell's Point's restaurants.
If you don't live nearby, share this post on social media and consider grabbing a gift card for future use.
If you're not feeling up to the challenge, consider that Buffalo Bill's fans donated $400,000+ to Lamar Jackson's favorite charity after beating the Ravens in this year's playoffs. And we're just asking you to buy some food for yourself!
Food & Drinks at the Winter Farmer's Market
If you weren't aware, the Fell's Point Farmers market is now open every Saturday throughout Winter! The market is open from 9AM to 12:30PM and masks are required.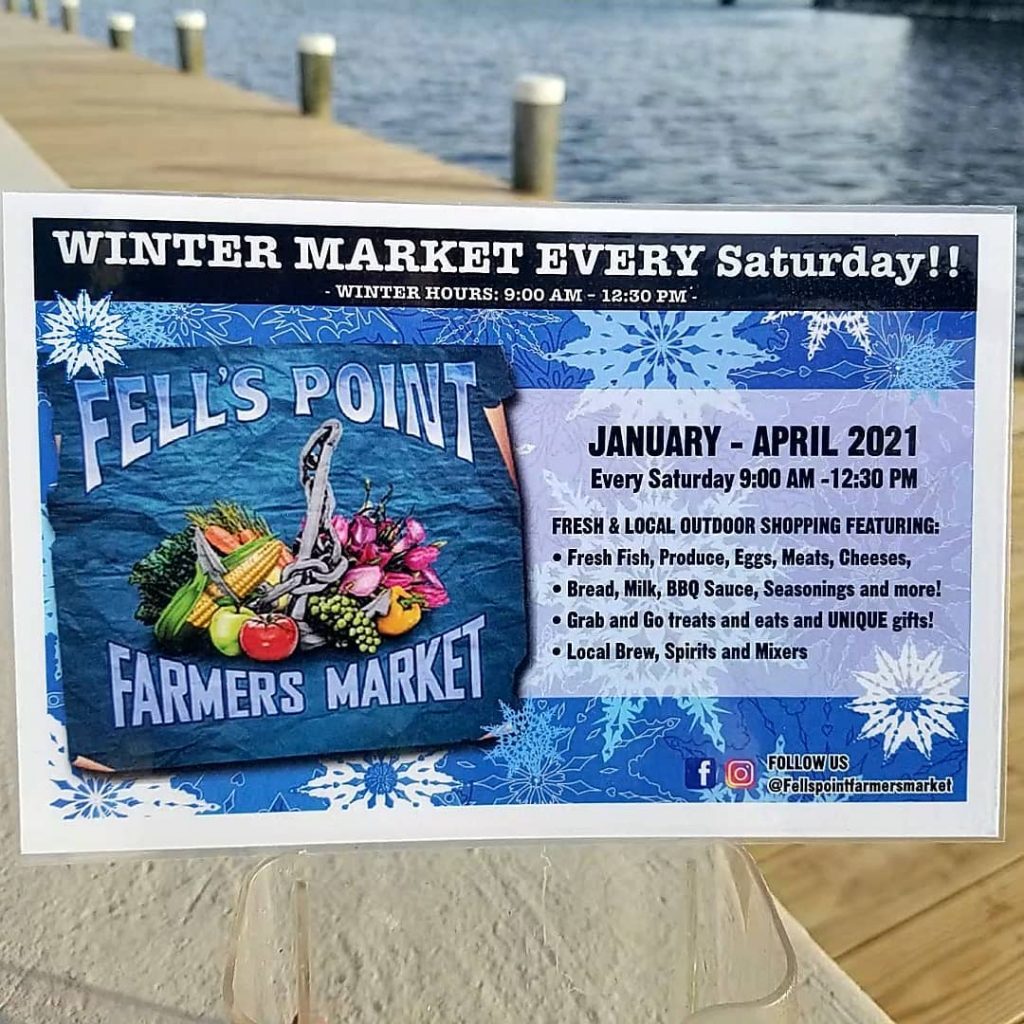 Some of the vendors that can help make your Super Bowl especially delicious include:
You can also find the Fell's Point Farmer's Market in our Business Directory.
Super Bowl Food & Drinks at Fell's Point Restaurants
If amazing bar food was a sport, Fell's Point would be the Tom Brady of the league. Except for the cheating. And the inflated balls. And the Uggs. Okay, let's just say that Fell's Point has some absolutely amazing food (and they're both old)!
Pizza & Wings!
Please don't do Dominos this year. As much as we love seeing Beverly placing pepperoni on our pie through their pizza tracker, we'd much rather have Webby from Dogwatch hookin' it up with an order of Buffalo Old Bay wings (they're freakin' delicious).
Call Marka (the owner of Dogwatch) at 443-902-0551 to place a custom order and check out their Wing flavors, Sandwich tray options, and other Super Bowl highlights here.
Best Pizza in Fell's Point: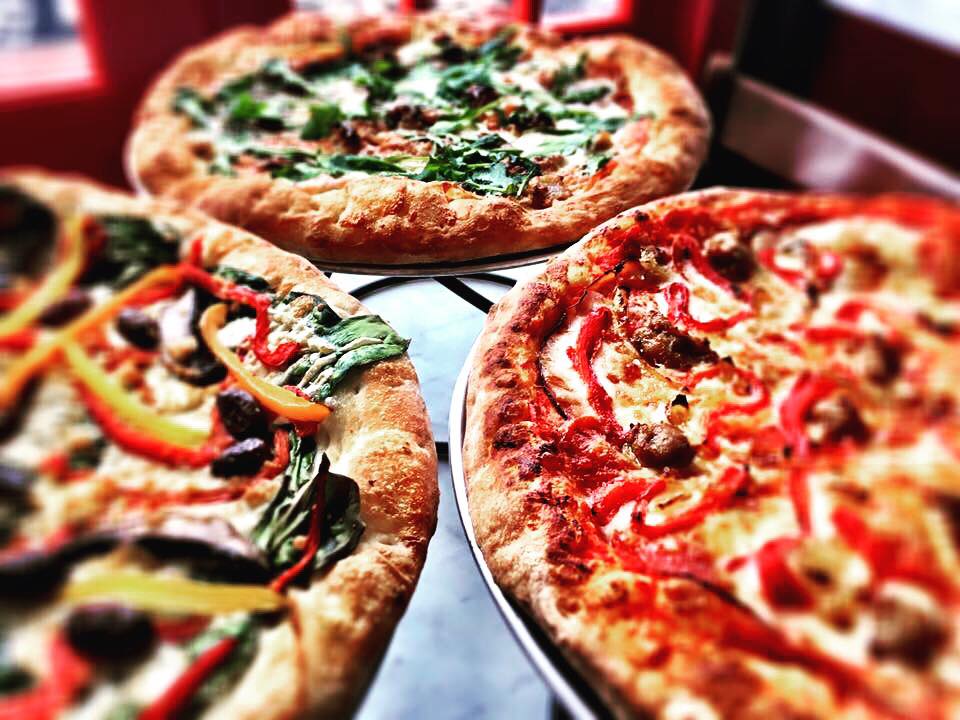 Best Wings in Fell's Point: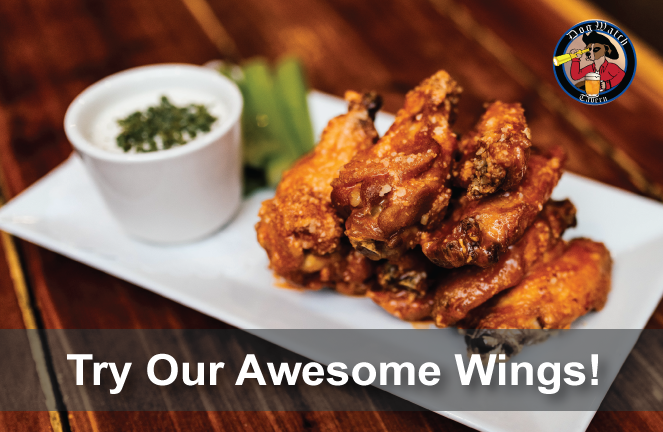 Pizza and Wings aren't the only things we'll want to devour while watching Patrick and his Mahomies take on Brady and his 'Bay buddies. Check out our Fell's Point Restaurant List to see all the options.
How about the Specials?
What would really be special is if we can pull our small businesses through survival this year.
If you're looking for super special ultra-discounted BOGO YOLO OMGLOLO deals for the Super Bowl- you might have to wait until 2022 when the Ravens are in the Super Bowl.
We'll update this page with any specific specials our restaurant friends share with us (send us a message on social media), but please remember that every dollar counts for our industry folks right now- please tip well!