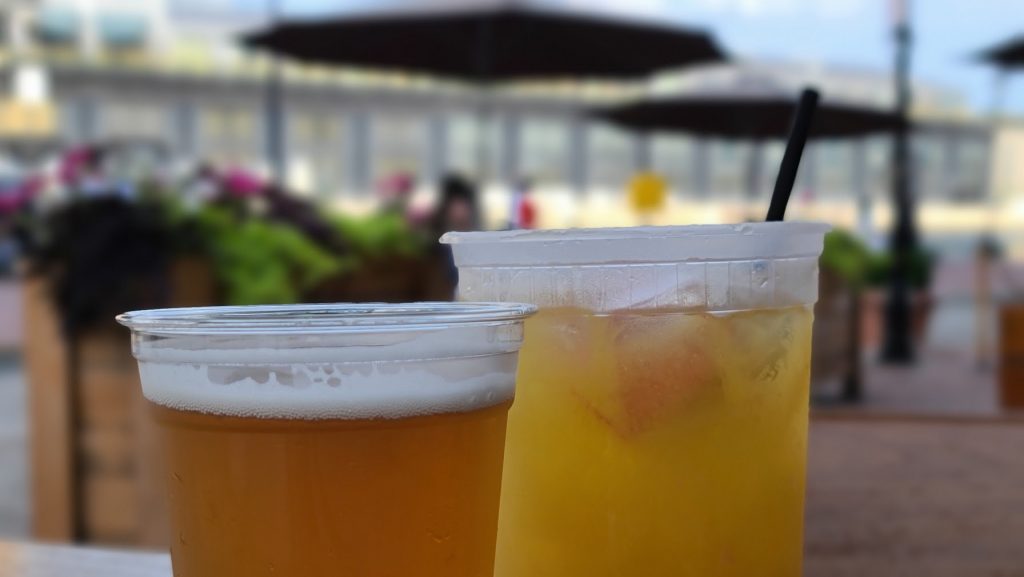 The Maryland General Assembly is working on legislation that would legalize "to go drinks" in the state. It was a measure adopted to rescue restaurants during the pandemic and state legislatures are poised to extend that support for years to come.
The bill, "would allow restaurants and bars and taverns to continue the temporary pandemic related ability, granted by the governor's executive order, to offer alcoholic beverages to customers along with prepared food purchases, in a safe and lawful manner, for carry out and delivery."
This is what the bill requires:
Alcoholic beverages for pick up and delivery can only be sold with prepared food, not packaged food.
It requires valid identification and proof of age if picking up from the restaurant
For delivery, it must be delivered by an employee of the establishment, not a 3rd party like UberEats or DoorDash
Alcoholic beverages must be sealed in the manufacturers original container with no holes or straws for sipping
Establishments must get licensed by local liquor licensing boards to sell alcohol for pick up or delivery
Prohibits alcohol sales for pickup or delivery after 11PM
Permits delivery only to jurisdiction where the license is issued
Fell's Point's restaurants, bars, and taverns will take YEARS to recover from the pandemic and this legislation may be a saving grace for many of them operating on razor thin profit margins.
Residents may be equally relieved: although many understood the need for restaurants and bars to find new revenue sources, the "anything goes" mentality from last spring and summer wreaked havoc on the neighborhood. Having clearly outlined state-wide restrictions, combined with required licensing and enforcement by Baltimore City, will be welcome additions.
The bill clearly needs some work. Currently the "prepared food" and alcohol quantity requirement have no limits: you could order a 10 cent piece of toast to satisfy the prepared food requirement and also order a 30 rack of beer and 5 mixed drinks.
The legislation can't come soon enough. As the weather gets warm and the crowds come to enjoy the awesomeness that is Fell's Point, having a strict set of legal requirements are important in maintaining the sanity of the neighborhood.
For more: watch the bill hearing, read the Maryland Senate (SB0205) and House Bills (HB0012), and follow us on social media!