It's been a tough few months for many Fell's Point businesses but a Crazy Plant Lady in our own backyard has turned her passion for plants into a different kind of green. Fell's Pointer Kristen Tranberg, – the "K" in the Crazy Plant Lady K's Online Popup Shop – has been showcasing and selling plants through "Flash Sales" on social media (Find her on Facebook and Instagram).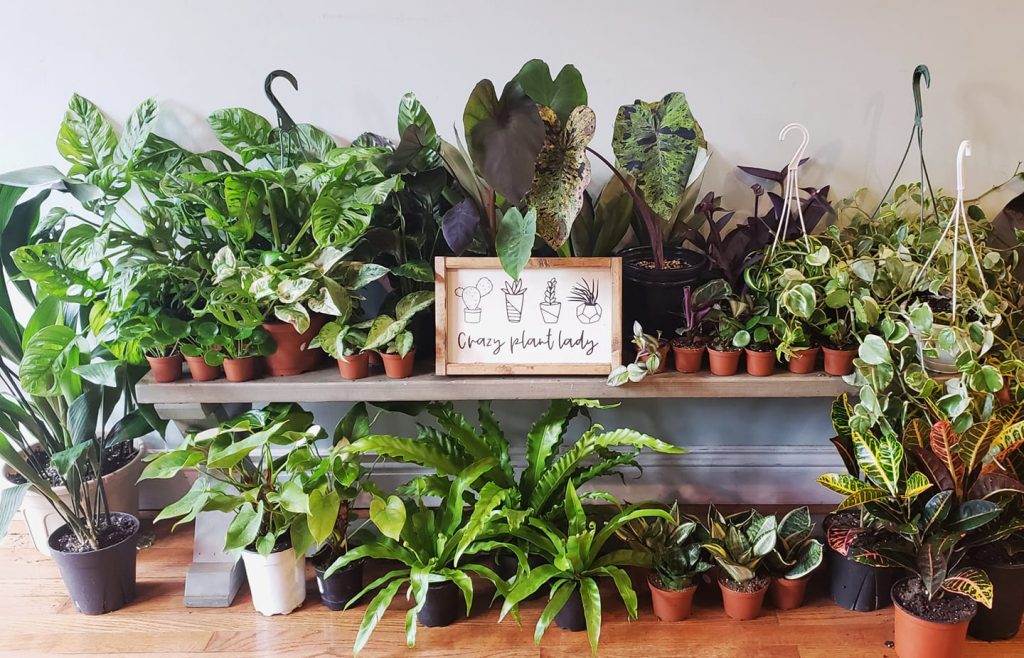 She posts photos of the plants with a price and the first to reply "SOLD" lays claim to the purchase, available for pickup from Kristen's work-from-home plantery.
Before COVID, Kristen was hosting plant sale and swaps with up to 500 people: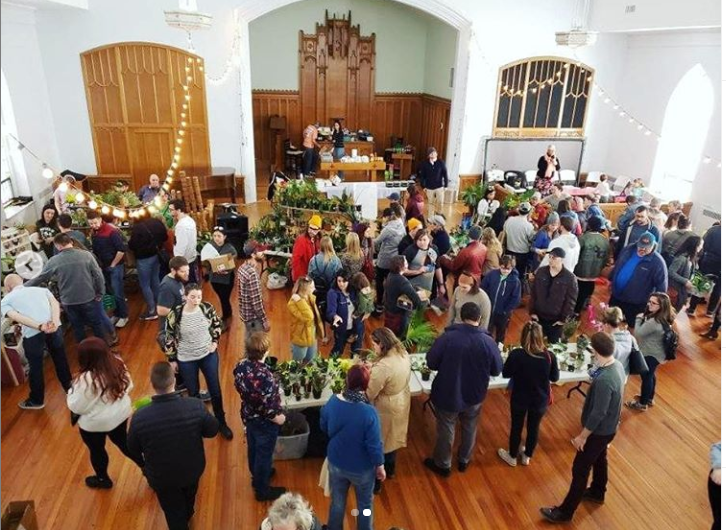 Now she hosts online gatherings (she calls them Plant Happy Hour) to chat about plant care and classes to show people how to make their own succulent arrangements!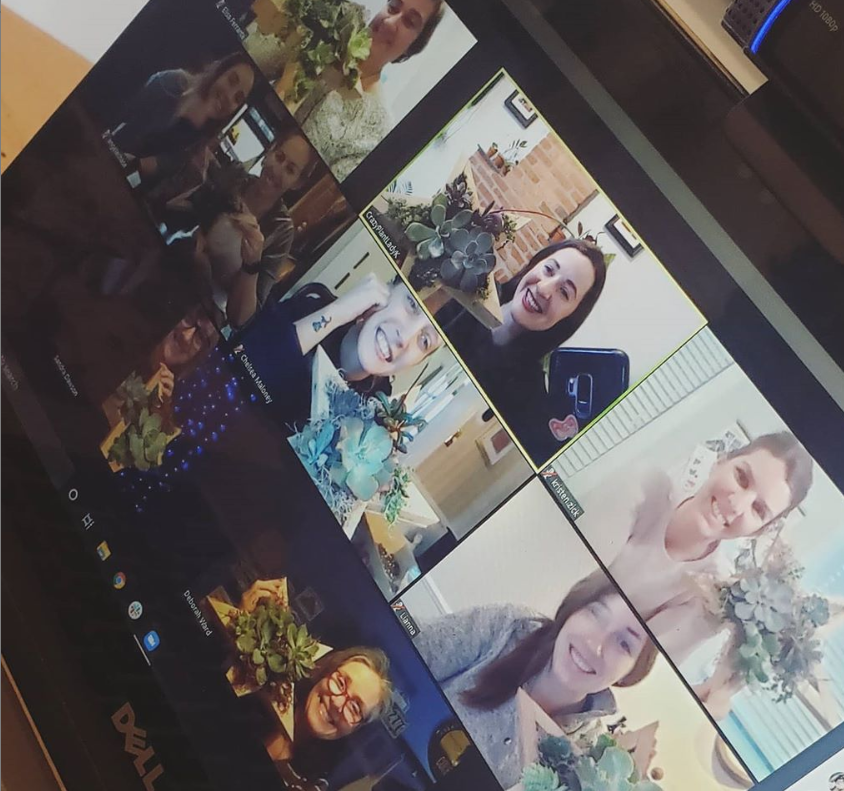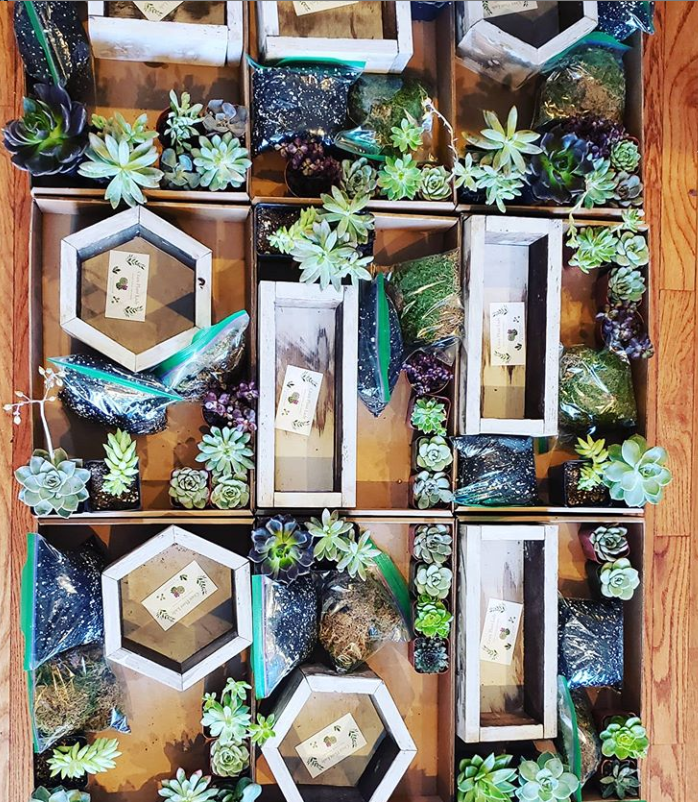 The plants are beautifully tended, photos carefully crafted, and the results have been astounding to watch.
We caught up with Kristen to learn how her story has unfolded in these crazy times.
How did the "Crazy Plant Lady" start?
Let me be honest, I am not the original Crazy Plant Lady (gasp!) – my mother is! Growing up, I remembered she was referred by all of our neighbors by the "Crazy Plant Lady", she was always sharing all of her plants with everyone. Anyone that came into our house was automatically astounded by the massive amount of plants in our house. So I just took the role on – she has trained me well!
Was there an "aha" moment when it went from hobby to business?
Hmmm. I have always been a plant hustler, but when COVID happened, I took it upon myself to help bridge the gap between plant stores\nurseries and people. With more people staying and working at home, there was a huge demand – I was happy to help!
As the Facebook group has grown how have you handled the challenges of running a small business from home?
I have been working from home since my little one was born (5 years now) so I'm quite used to doing this. The most challenging part is because this is a passion, its easy to do this way more than the normal 9-5 hours – It doesn't feel like work, I truly enjoy this!
Is this a part-time gig or full-time job (and where do you hope it goes from here)?
its a bit of both right now – I also make succulent arrangements and during the holidays, I am incredibly busy with these! I would love to have my own space to host events and such – hopefully soon!
Where do you source your plants? And how long do you nurture them before you sell them?
Locally! It is so important to support small, local businesses – I truly believe it. I also love making relationships and connections with these people, so many of my sources are now close friends. Nurturing time depends on the amount that is needed or not needed. If they are blooming, I try to get them to their new homes quickly so the new 'plant parents' can enjoy them longer! But all of my plants go through the same process – pest check\treatement, check on roots\overall plant's health, add nutrients, and what I call 'spa days'.
What are your favorite plants? (can you share photos?)
This is too hard to choose but here are a few of my current favorites: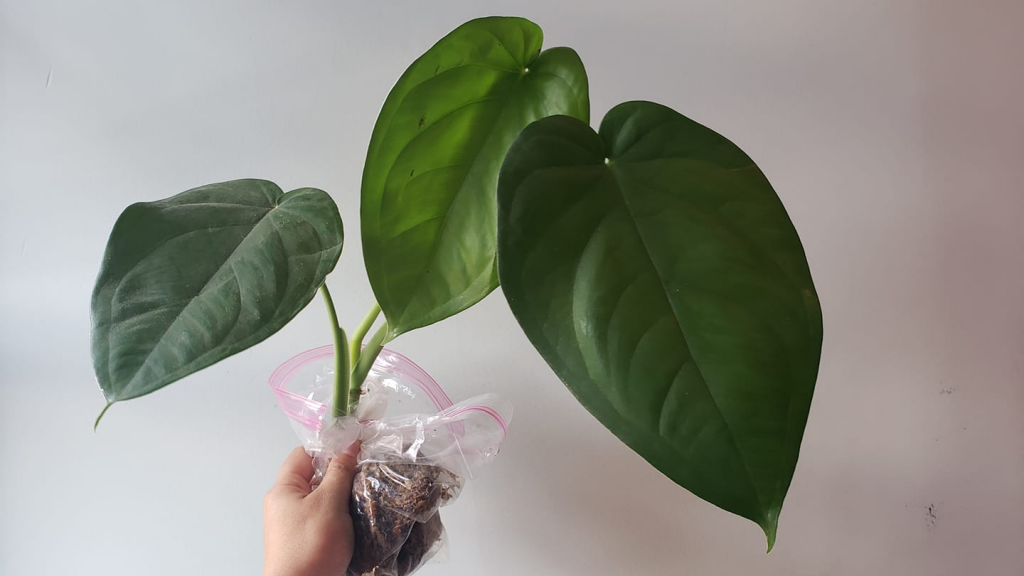 Syngonium Chiapense – these can climb walls and in the wild, they are truly impressive.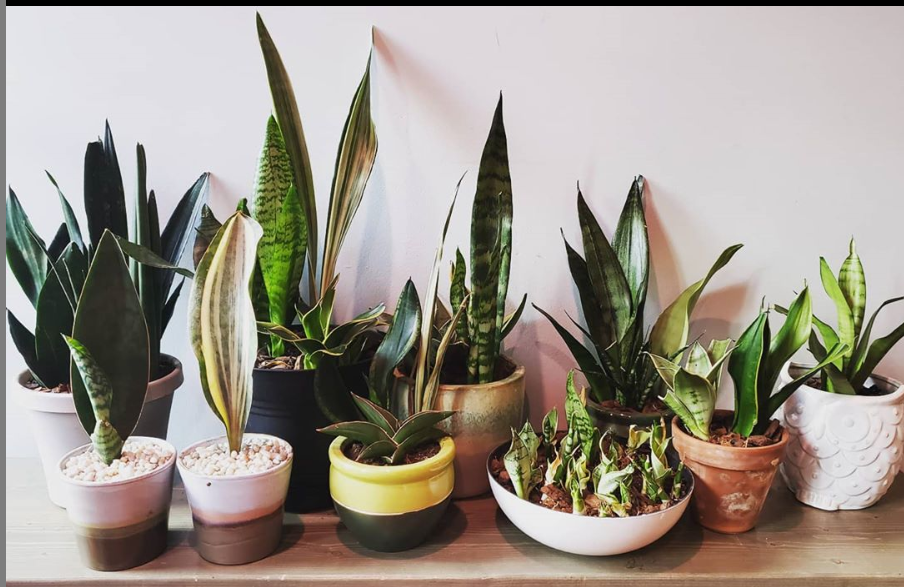 Sansevieria – I love these plants because of the varieties and how easy they are! Truly the best plant for anyone starting out.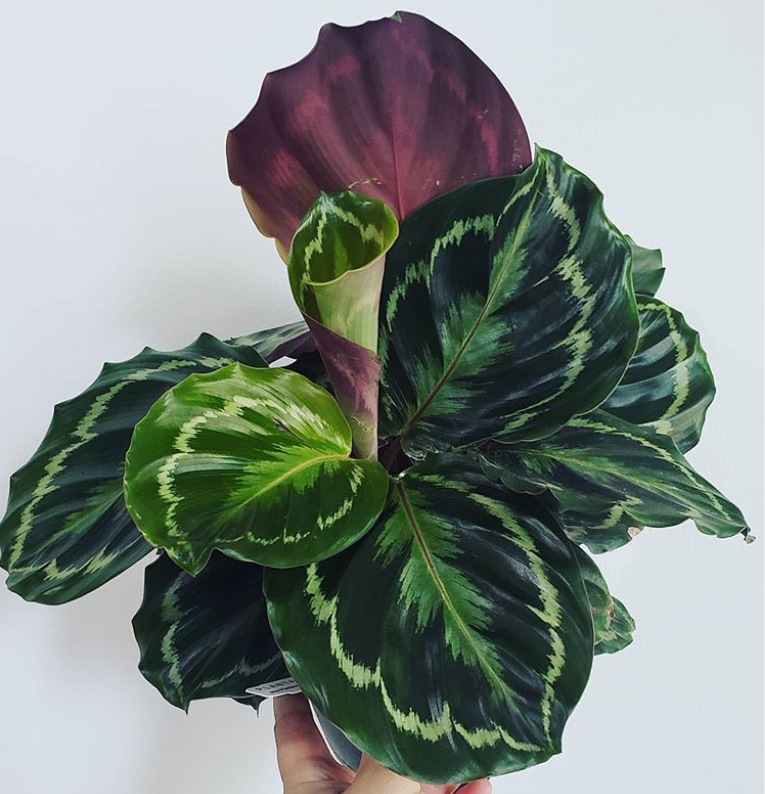 Calatheas – These beauties will fold up at night and they have gorgeous markings and come in a variety of colors
Do you grow any edible plants or purely house plants?
Purely house plants – they take enough of my time!
Any secrets to your success or methods to your madness that you can share?
To try, try, try again! Do not become discouraged – find a plant that you can meet its needs and then explore!
Any mistakes you've made along the way that you've learned from?
humidity – it's a hard thing to adjust inside your home, where in a greenhouse it's much easier. So I am constantly making sure that my high-humidity plants are happy, which takes time and effort
Any recommendations for aspiring crazy plant ladies and gentlemen out there?
Join the plant community – there's tons of people who love to talk about plants! You will learn so much just by speaking to your neighbor (or facebook acquaintance) and by learning other people's mistakes, you can avoid them. Planting is really a science experiment – you fail, you learn, you grow and then thrive 🙂
Anything we've overlooked that you hope us to include in the article?
I also think its important to start little ones young! I make 'kids kits' for little ones to enjoy gardening and making their own arrangement.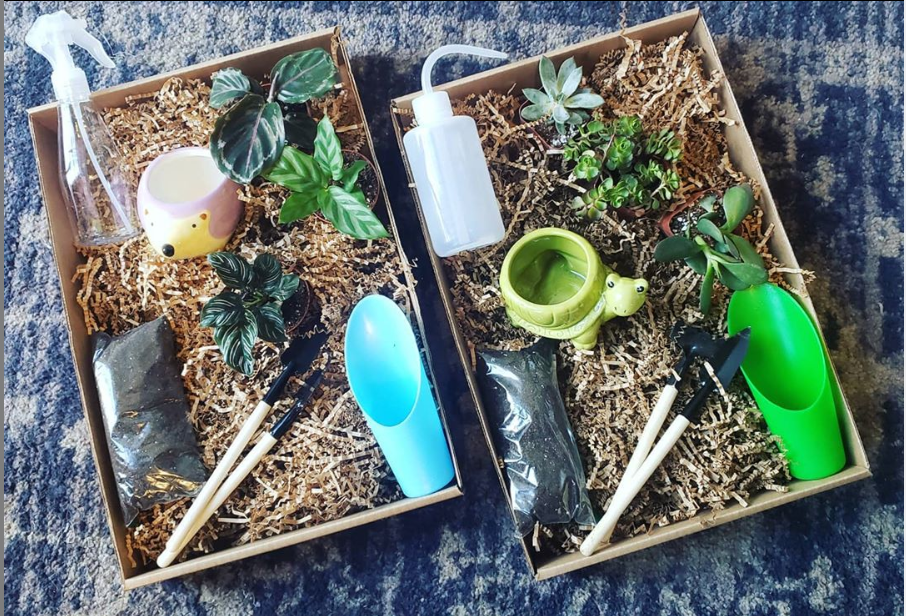 my son, another future Crazy Plant Person <3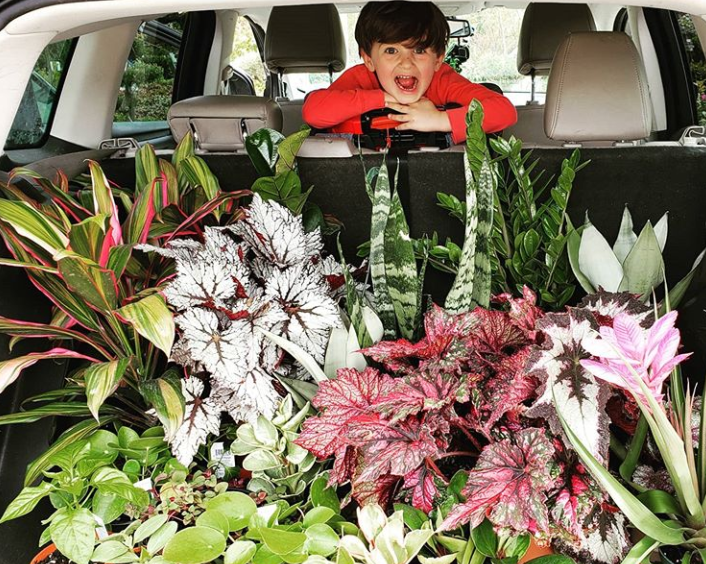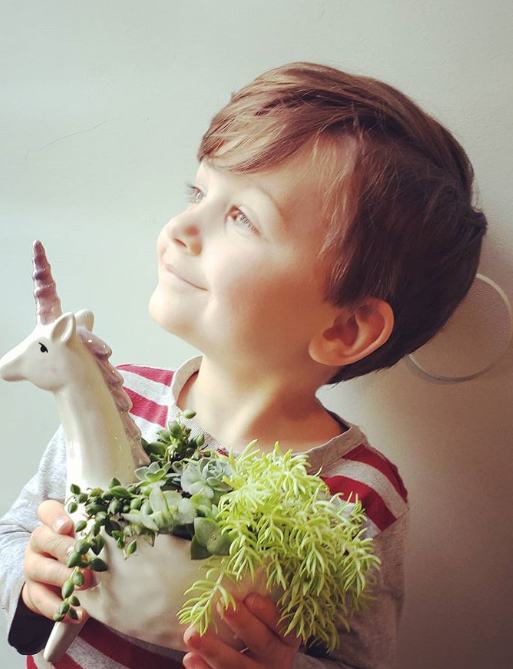 Don't forget to follow Fell's Point's Crazy Plant Lady on Instagram and join the Facebook Group!