If you're looking for a dangerously delicious morning meal, look no further: these are the 6 best places to get breakfast in Fells Point.
(1) Blue Moon Cafe (1641 Aliceanna Street)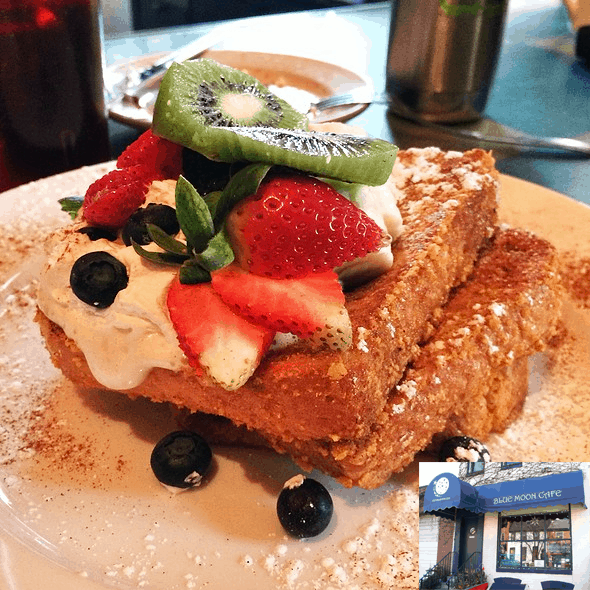 This tiny spot is world famous for their Captain Crunch French Toast, but the entire menu boasts options you'll want to consider. It's only open from 7AM to 3PM on weekdays, but on the weekends it operates 24 hours, perhaps providing the best crazy-hour weekend option for late night eats.
If you're a party of 1 or 2 it shouldn't take long to get seated, but larger parties will most likely have to wait. Call ahead and ask if you can.
(2) Jimmy's Restaurant (801 S. Broadway)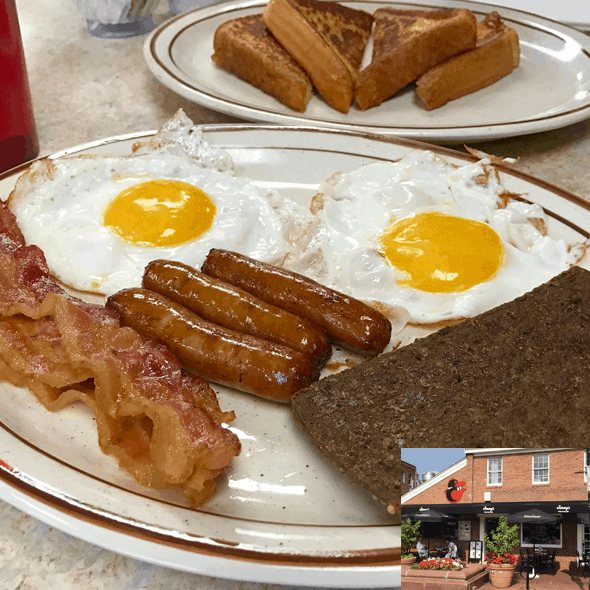 A humongous diner menu and reasonable prices have been attracting patrons for decades. Early birds will appreciate the daily 5AM opening time and the selection is so wide that everyone can find something they'll love.
(3) Sofi's Crepes (1627 Thames Street)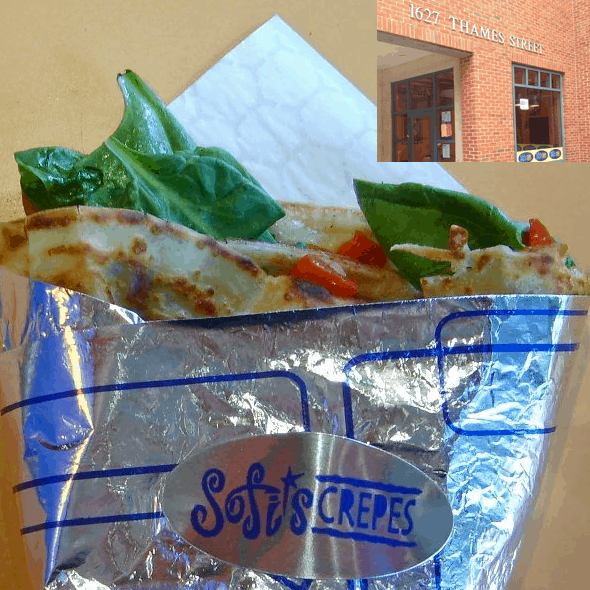 Tucked in an alley on Thames Street, Sofi's serves delicious crepes in a teeny-tiny establishment with very few seats. On a nice day this makes the perfect excuse to get your crepe to go, find a bench near the pier overlooking the water, and enjoy your breakfast outdoors.
(4) Slainte (1700 Thames Street)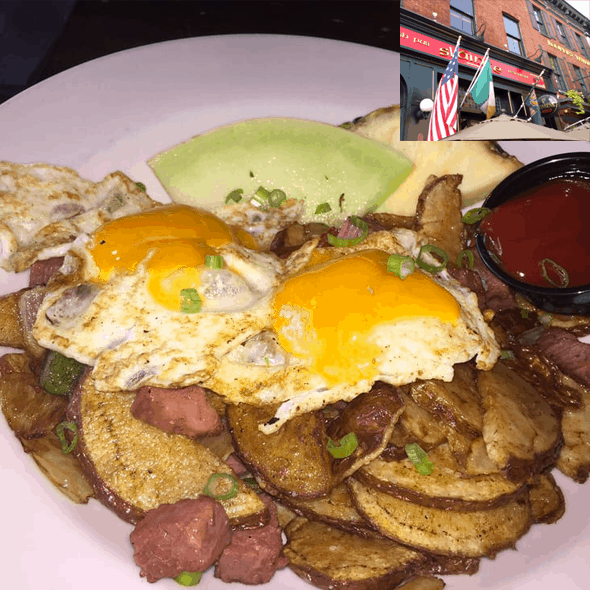 This soccer bar is on European time, meaning they've got to get up early to catch all the best Futbol. As a result you'll find this prominently located pub opens daily at 7AM for breakfast. Serving traditional Irish breakfast, bangers breakfast sandwich, big stacks of pancakes, corned beef hash, breakfast boxty, and a whole lot more.
(5) Joann's Kitchen (1641 Aliceanna Street)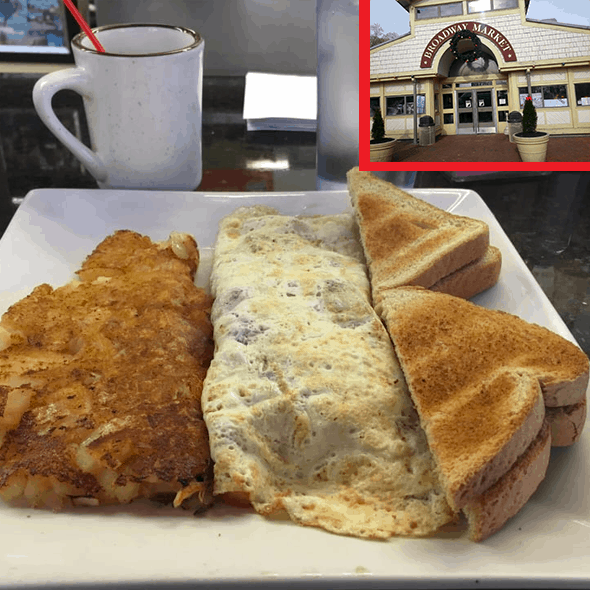 This no frills food counter is located in the South Broadway Market and offers huge helpings at great prices. It flies under the radar compared to popular establishments with curb appeal and as a result has become a favorite spot for both locals and law enforcement.
(6) Water For Chocolate (1841 E. Lombard Street)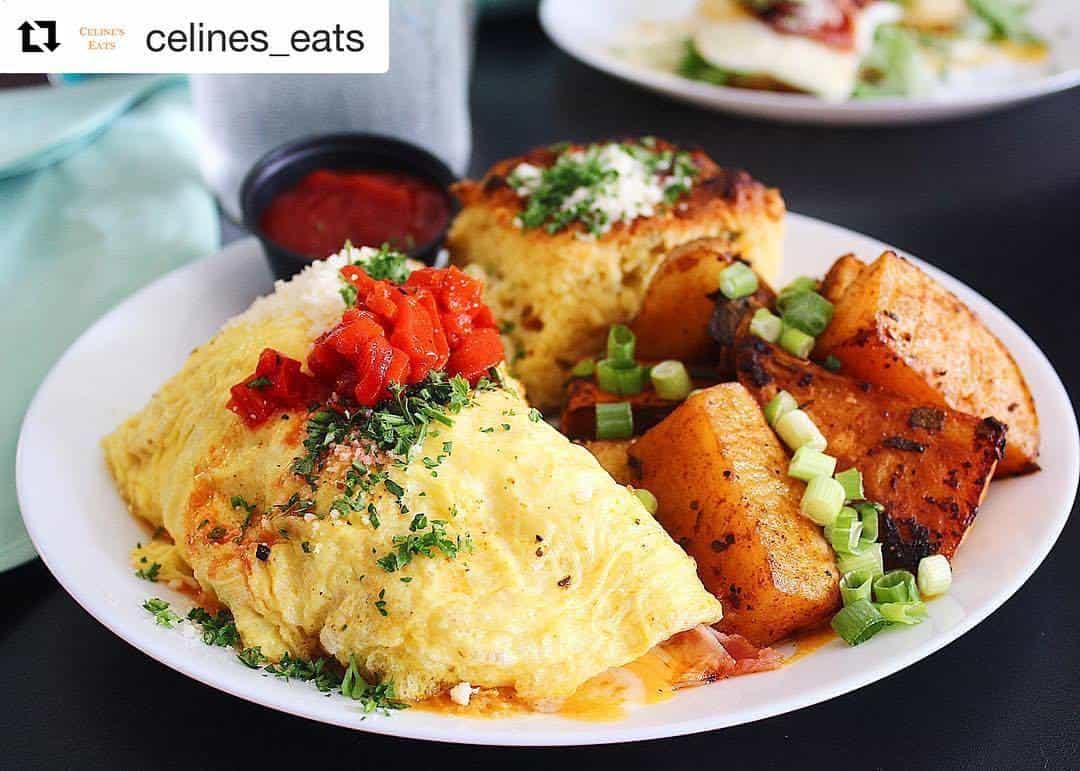 It doesn't open until 10AM and it's a bit of a walk north from Fells Point proper, but the food at Water For Chocolate is so divine that it's worth the trek. Home cooked food from Chef Sean Guy is so beautifully plated that you'll feel guilty digging in… but trust us: it's worth it.