If you didn't get a chance to check out Fells Point Fun Festival, don't worry- you can find many of the coolest items online. Here are a few randomly awesome things you won't want to miss. For more Fells Point stuff, follow us on Facebook!
Old Bay Robots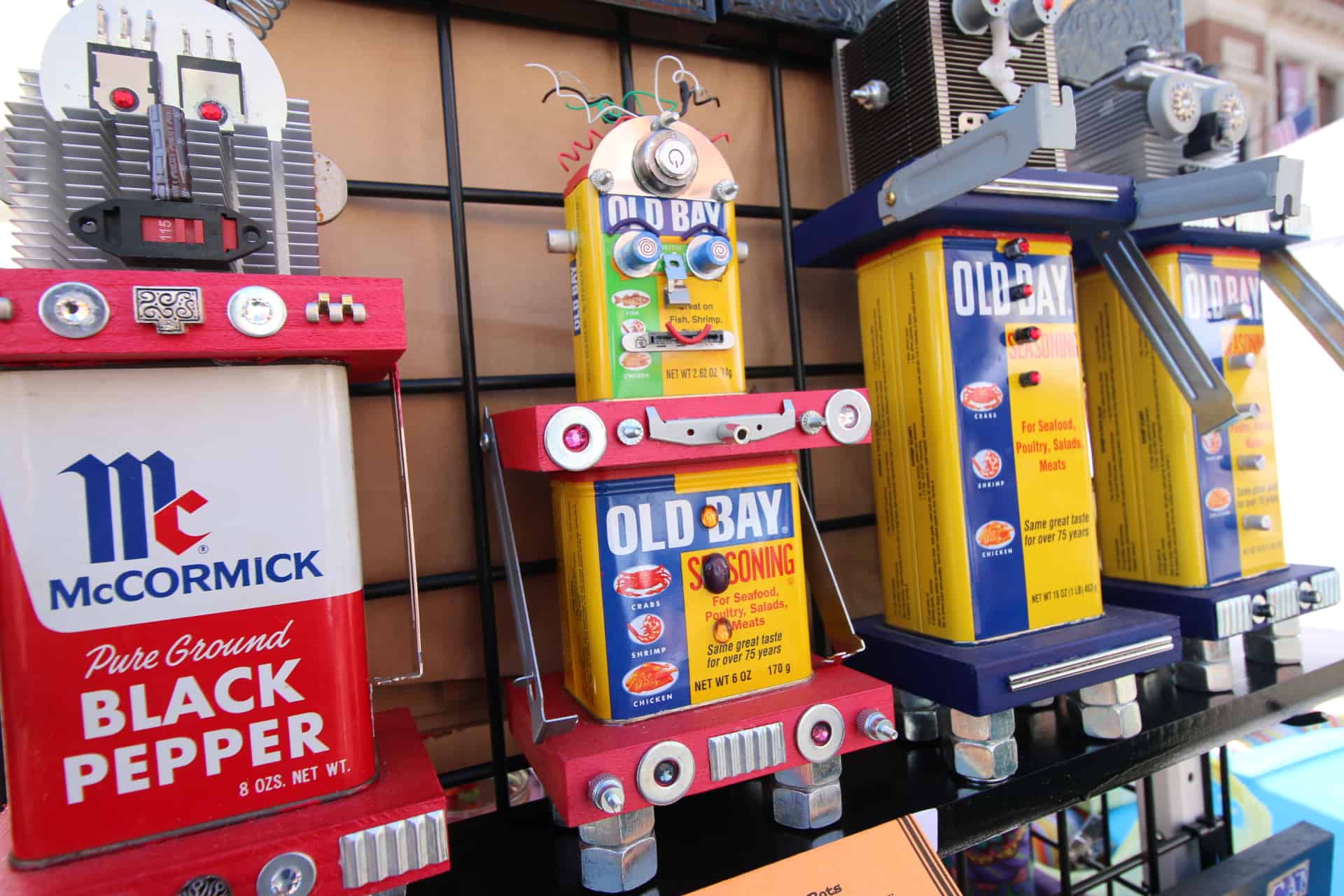 Kelly Cahill Ames is an "Artist & Ambassador of Bling!" and one of her coolest items on sale are these one-of-a-kind Old Bay Robots made from Old Bay (and other tins) and old computer parts! Awesome.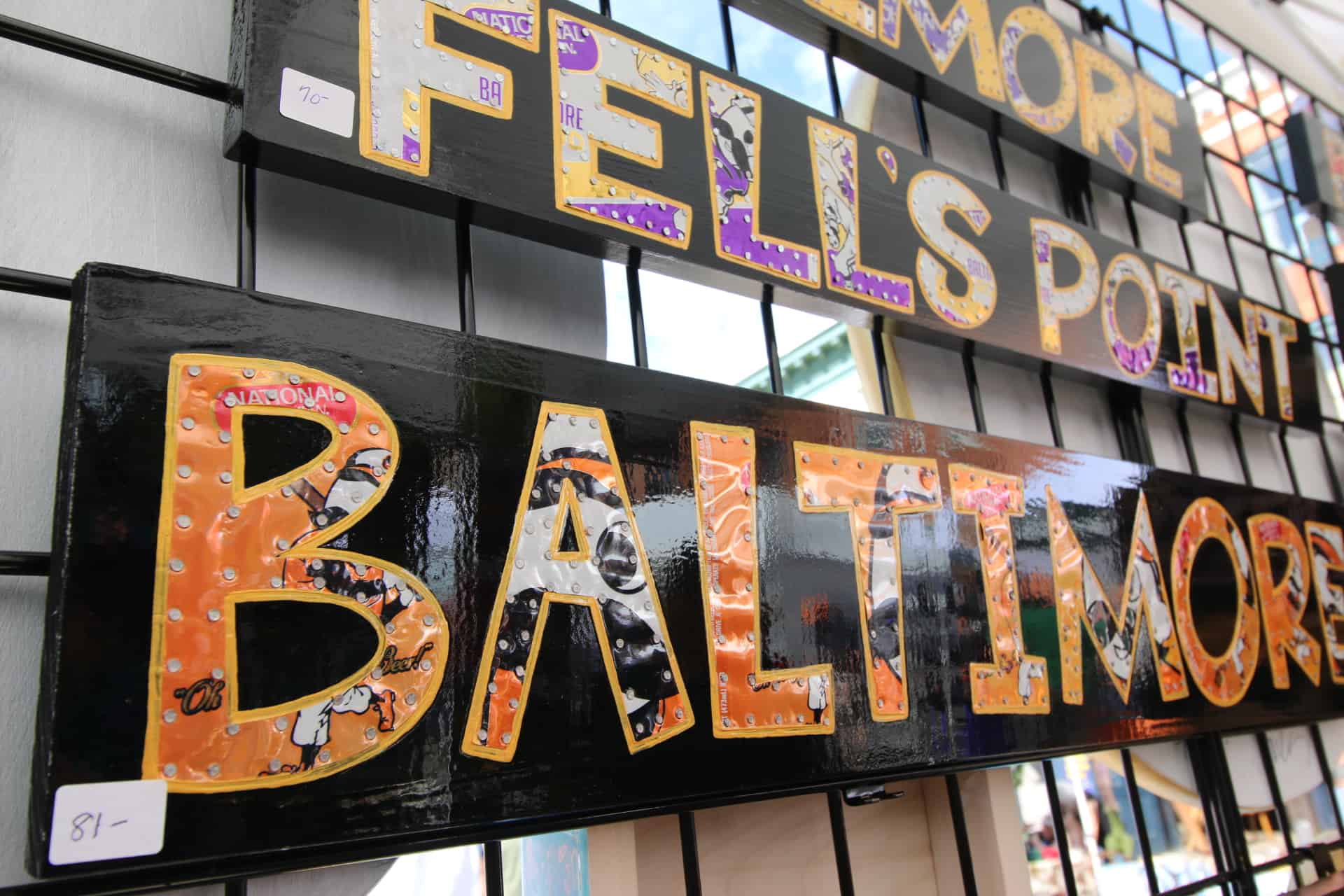 They've also got these sweet signs made from Natty Boh cans, depicting Baltimore neighborhood names, in various colors. Definitely worth checking out!
Abstract Awesomeness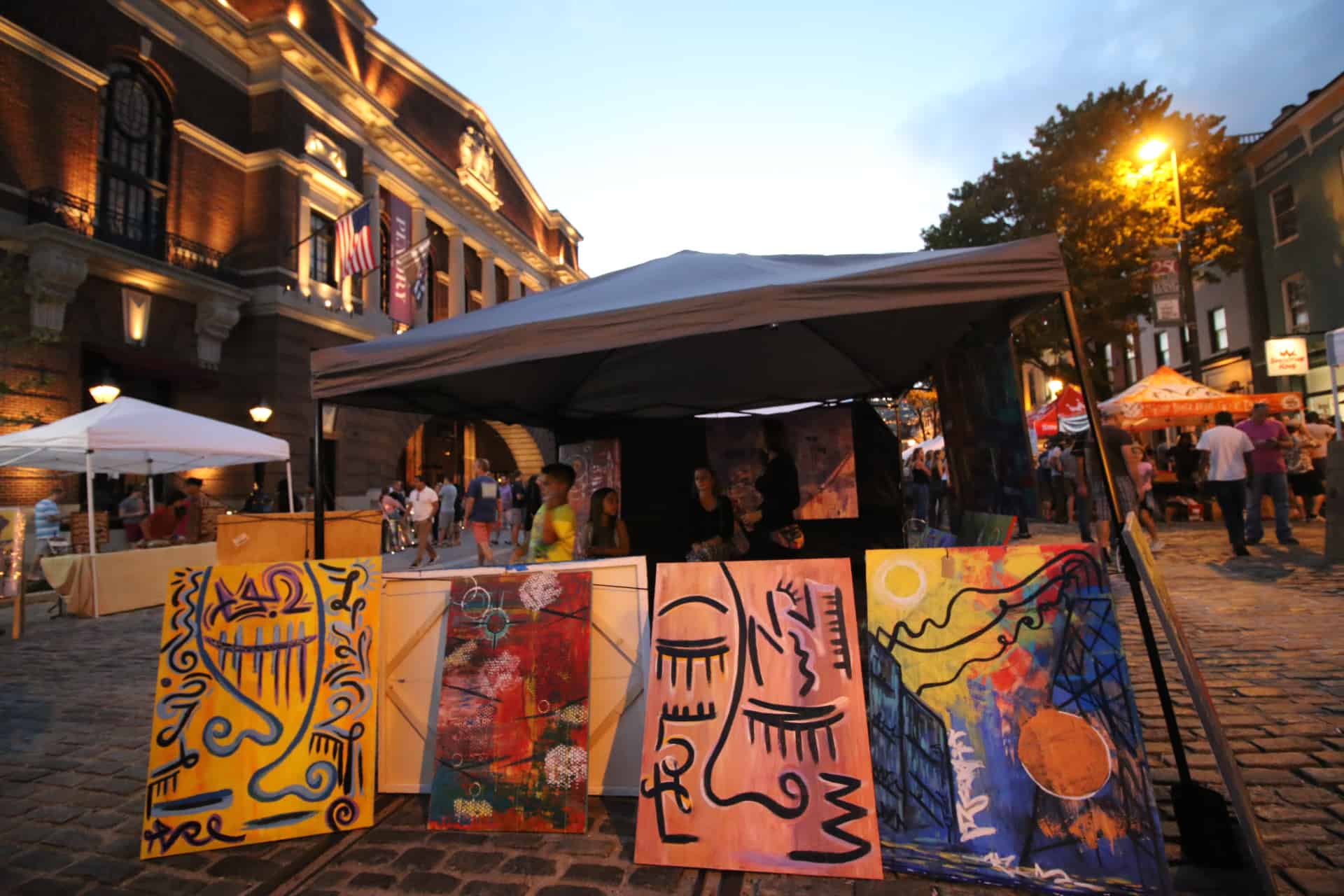 The abstract art by Brittany Ward of Brush & Chaos is simply stunning. If it hasn't already been purchased, check out the Maryland Flag colored abstract piece on the inside of her tent- it's sure to find a happy home. Or find more of her unique work on her website.
UTZ Girl Glasses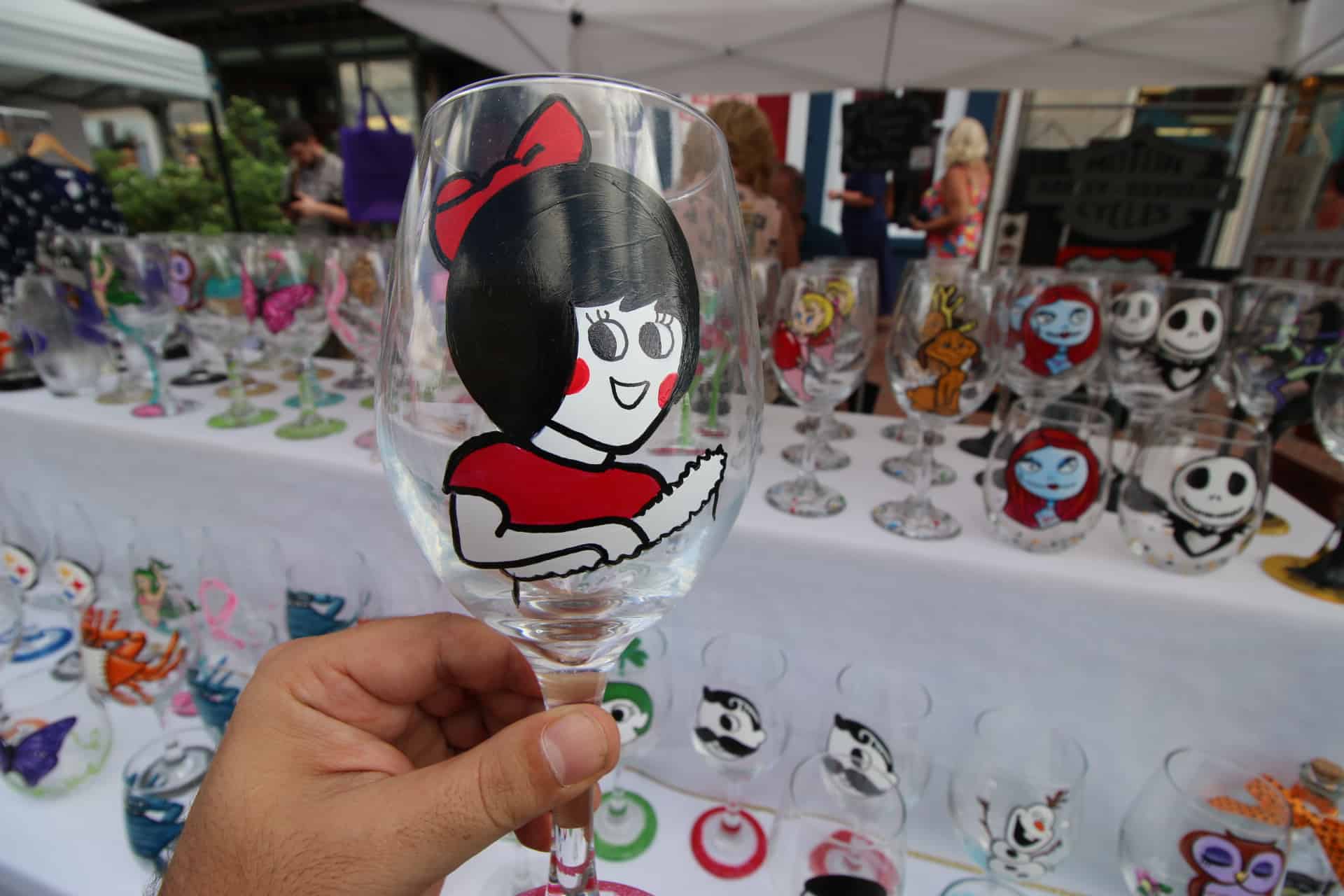 We see plenty of "Natty Boh" guy gear but what about his wifed up regional beauty queen- the UTZ Girl? Check out CindysPaintedGlasses where you can find this along with other awesome hand painted designs (hand-wash only). Especially popular are the pair of bride and groom glasses with Boh/Utz!
Baltimore's Best Beer Opener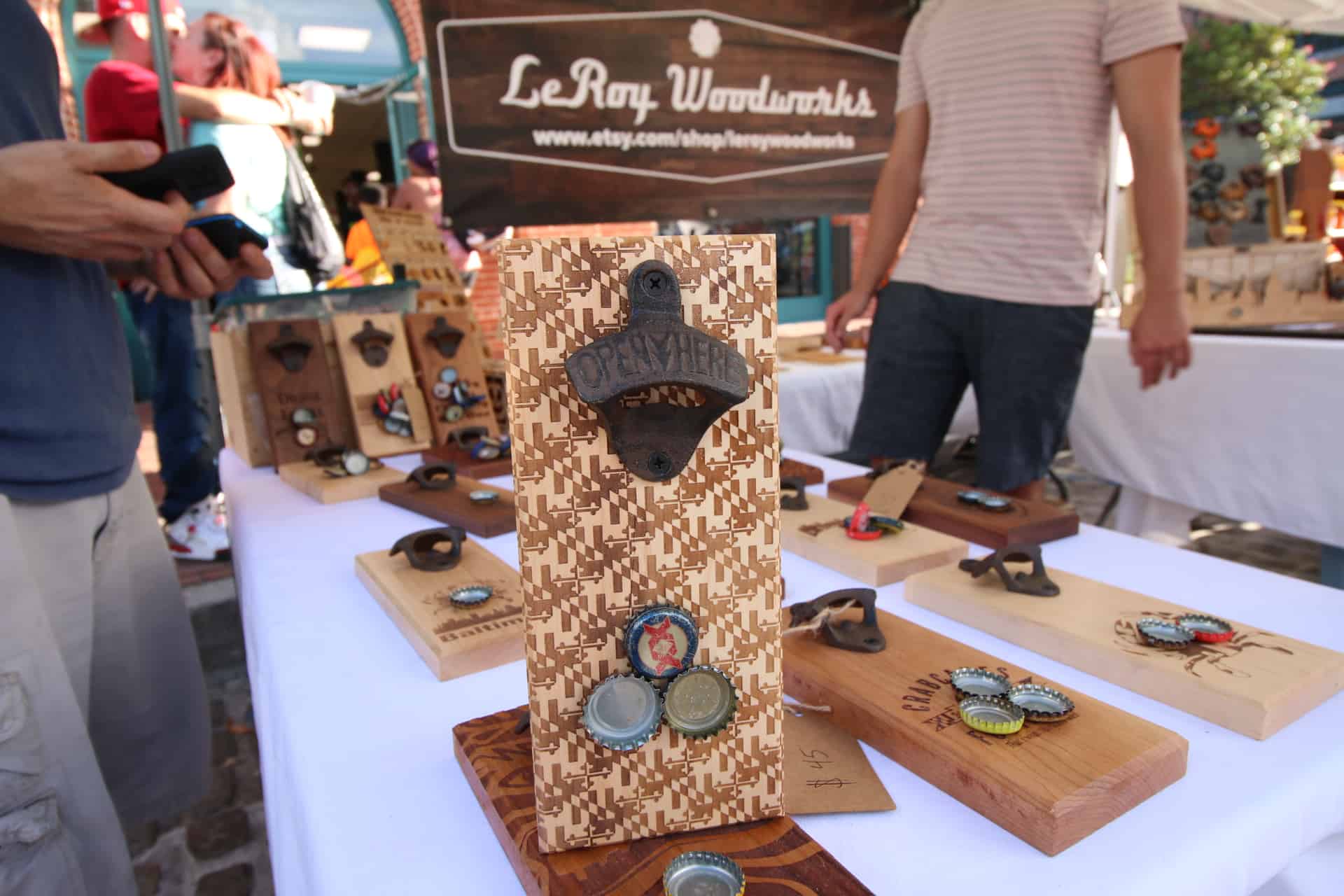 Made in Baltimore by Jamie LeRoy, you'll find some truly awesome stuff at LeRoy Woodworks, including handcrafted beer openers that would look beautiful on any wall. They've got lots of classy designs that makes popping open a beer seem stylish, especially when the magnets below "catch" the cap so you don't have to.
Boxed Wine in Style!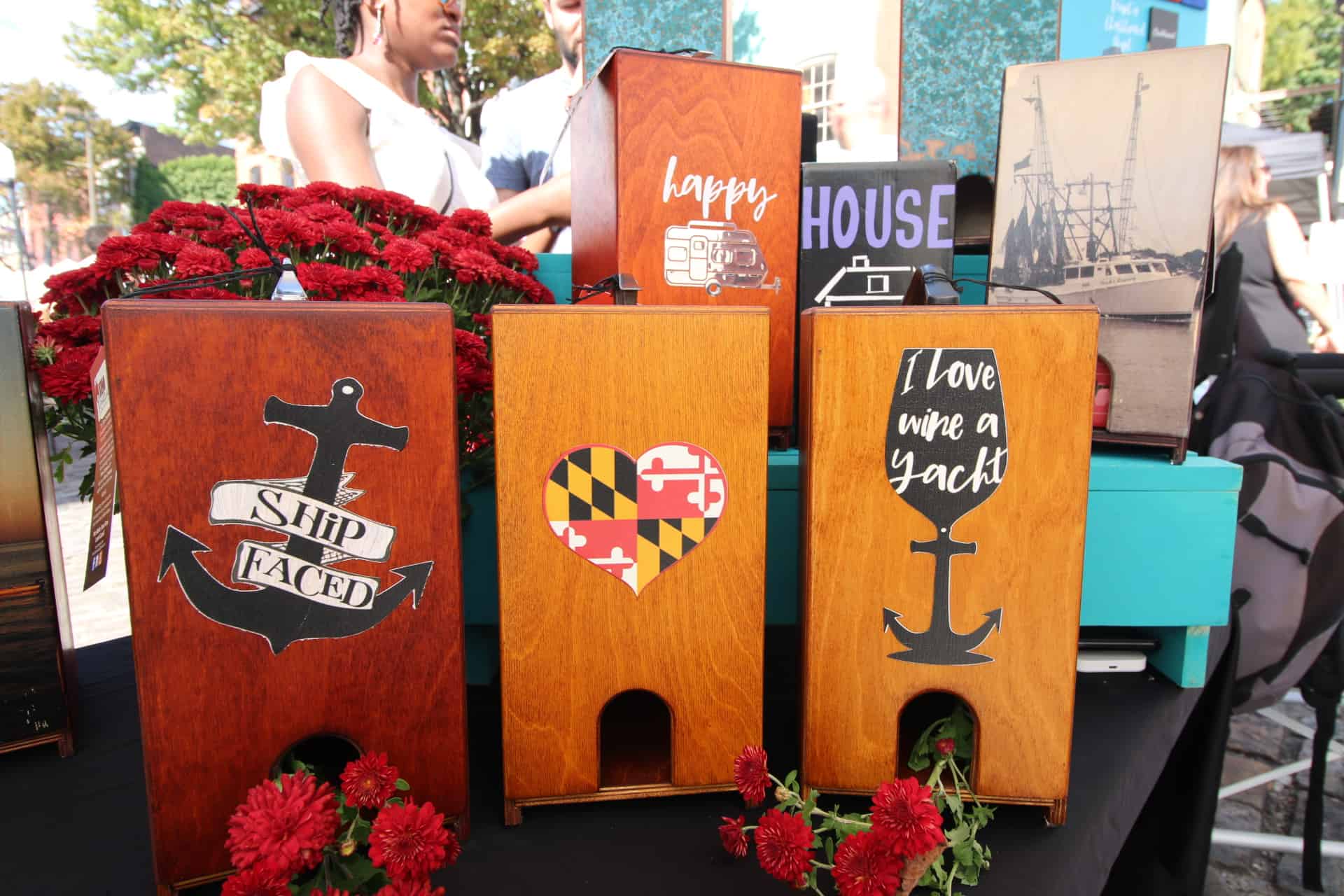 If you prefer a bottle over a box you might be doing it wrong, so says the owner of Vino Chateau who not only makes a box of wine look amazing and fun to drink, but it also helps preserve the wine! Perfect gift for a box wine drinker or perfect excuse to try one yourself.
The Newest Fells Point Retailer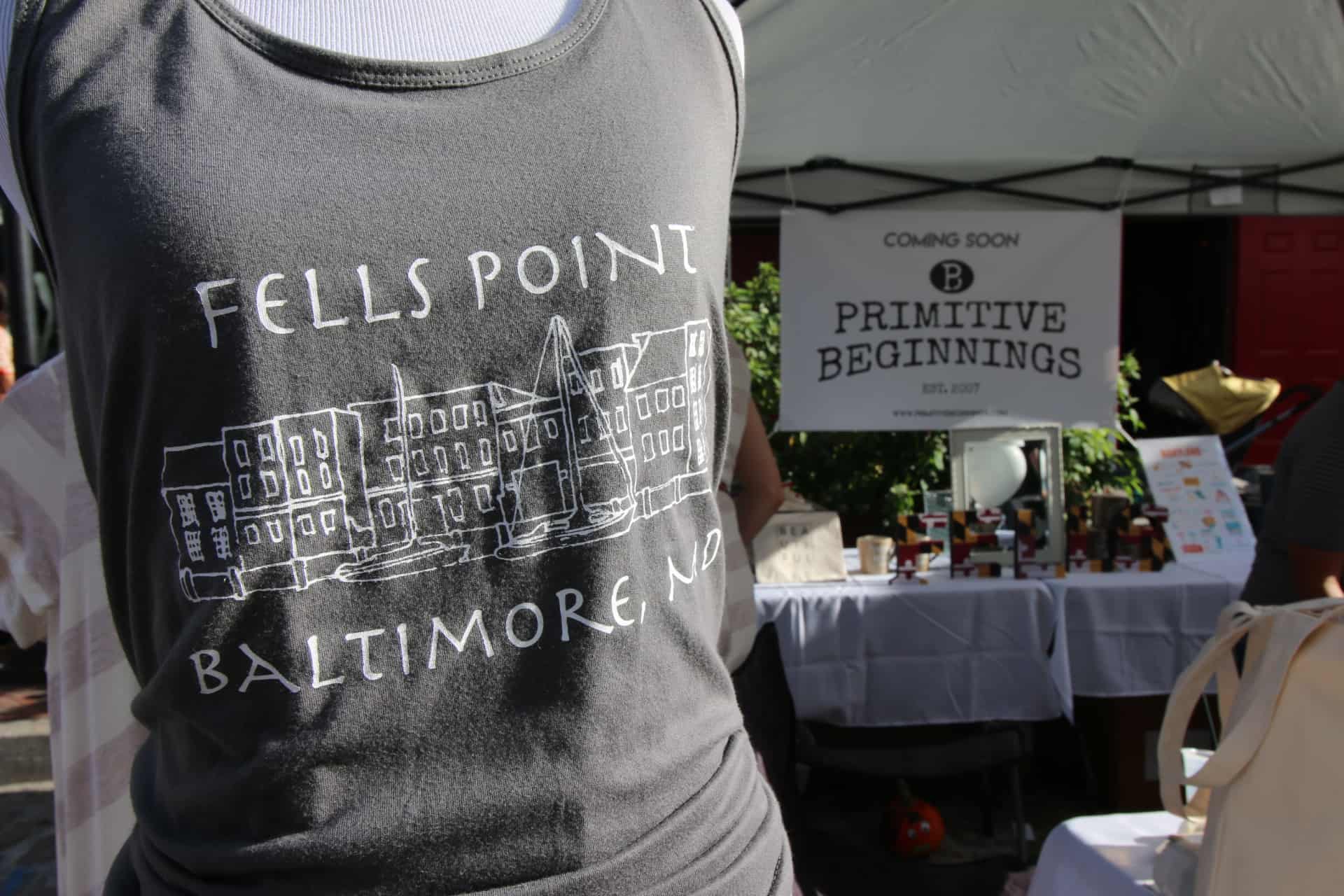 One vendor at Fells Point Fun Festival will also be getting a permanent home here in November: Primitive Beginnings. They sold out of their "Fells Point" tanks on Day 1 but they'll have plenty more likeminded stuff when the store officially opens in the old Brassworks space. You can also purchase from their online shop or find them in Old Ellicott City.
Tasty Salty Samples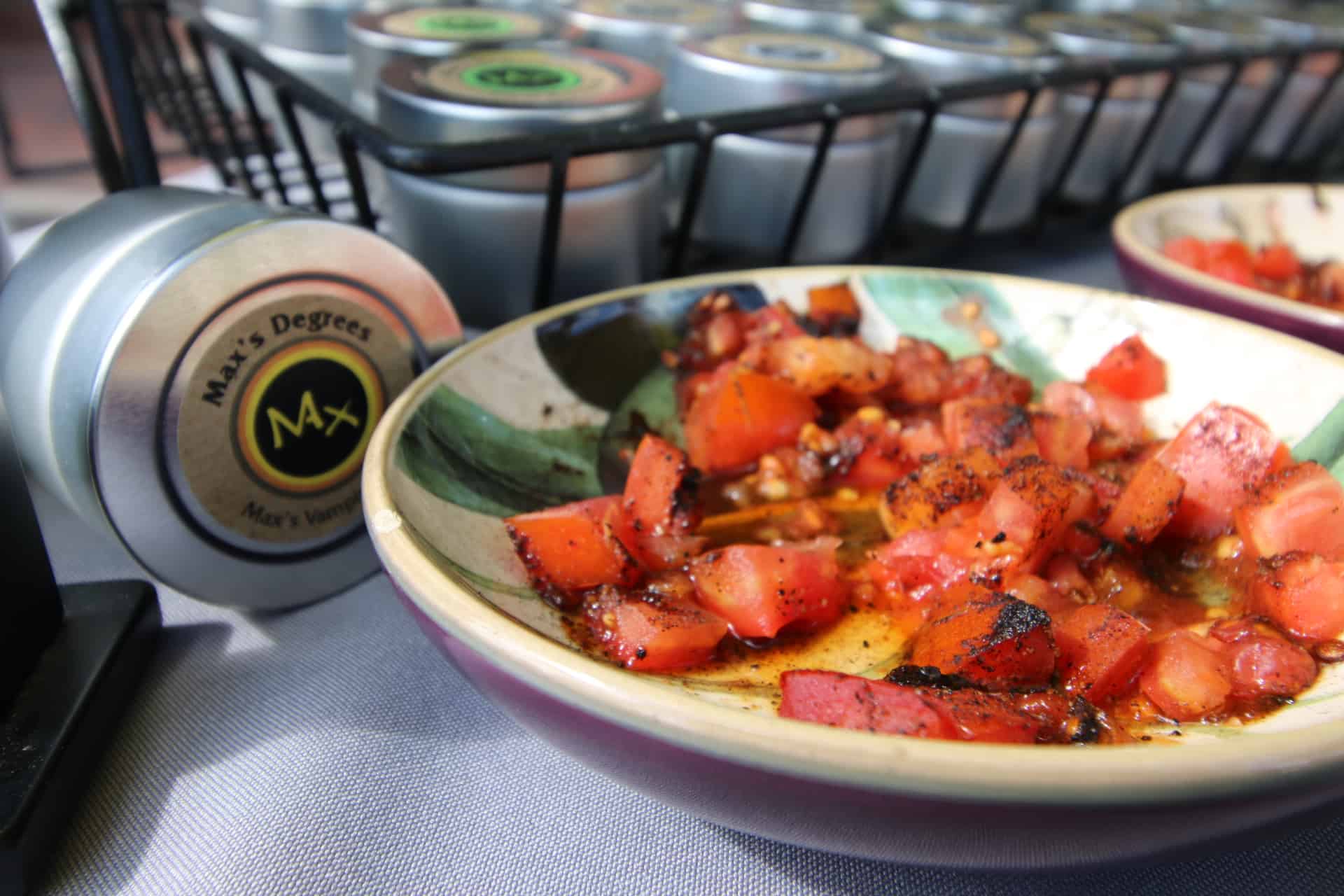 If you're looking for something different to taste, try some of the samples at Max's Degrees where owner Max Posey has concocted delicious fine herb & salt blends to perfectly pair with your favorite foods.
Local Snark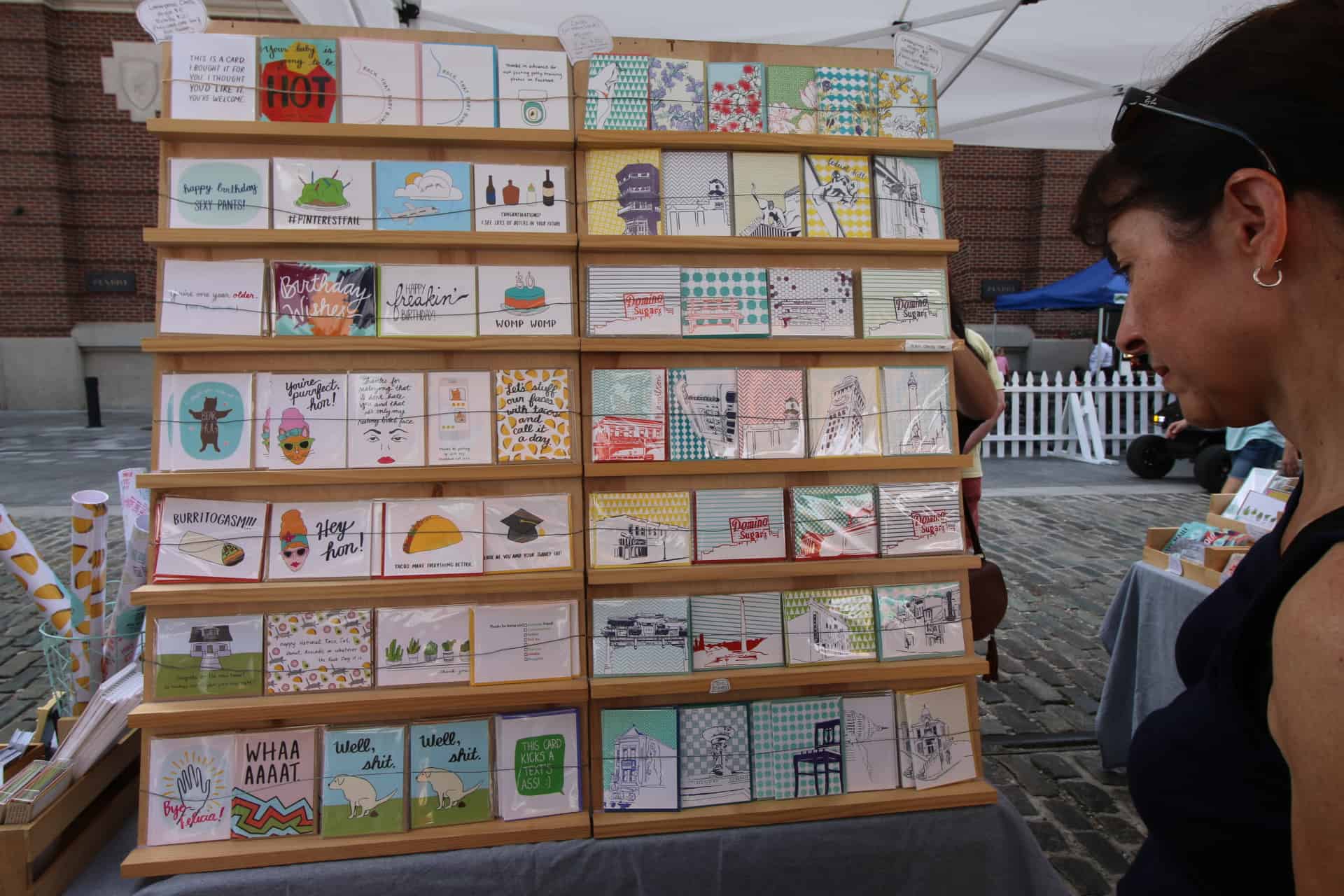 Two women teamed up for this booth full of two types of cards: locally-inspired landmarks (tiny dog press) and hilariously snarky laughs (Row House 14). The craft alone makes these well worth the $5 price when you'd pay just as much for a cookie cutter card at the grocery store.  Here's a great local one showing Thames Street Oyster House and Cat's Eye Pub.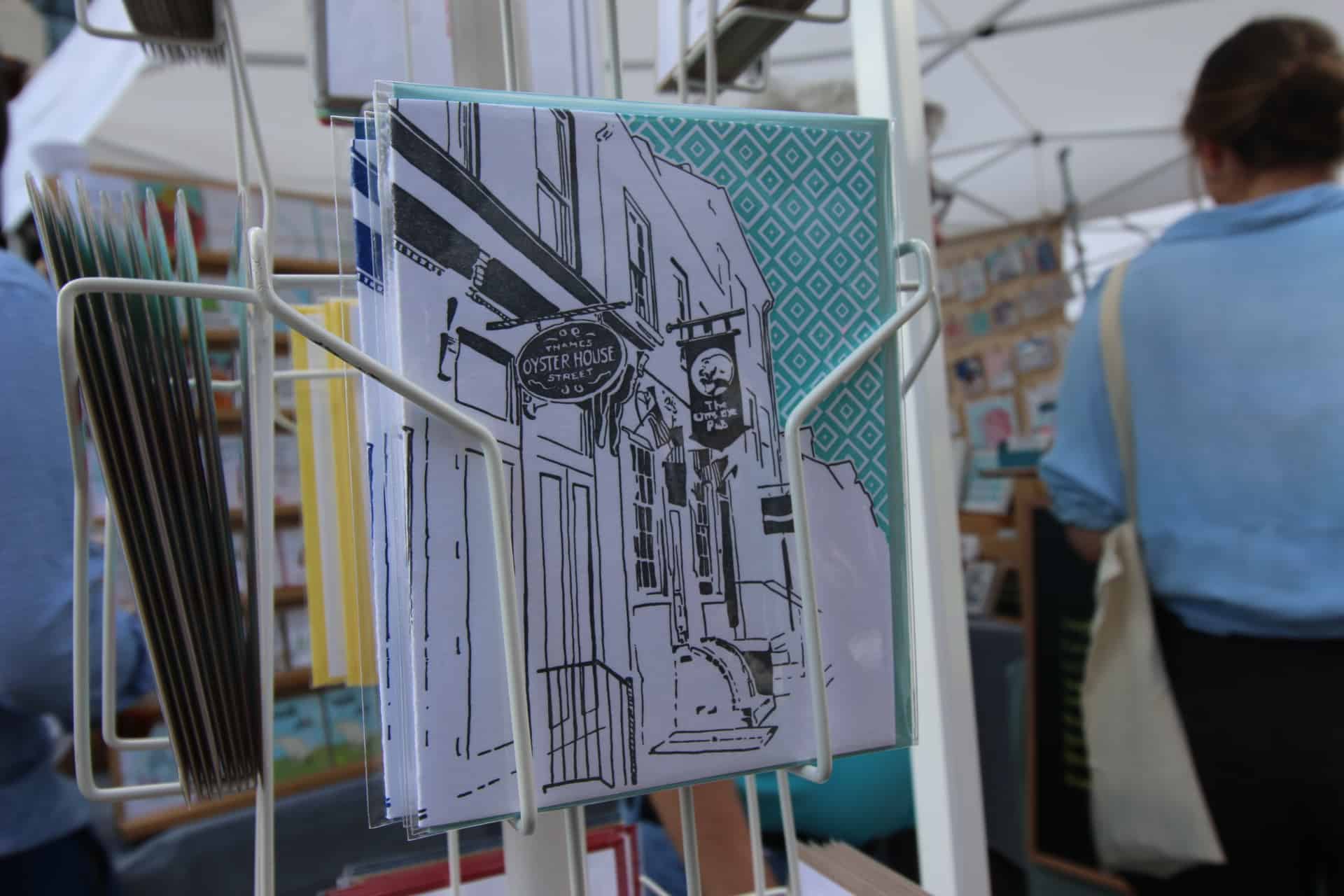 Riptide's Secret Beer Alley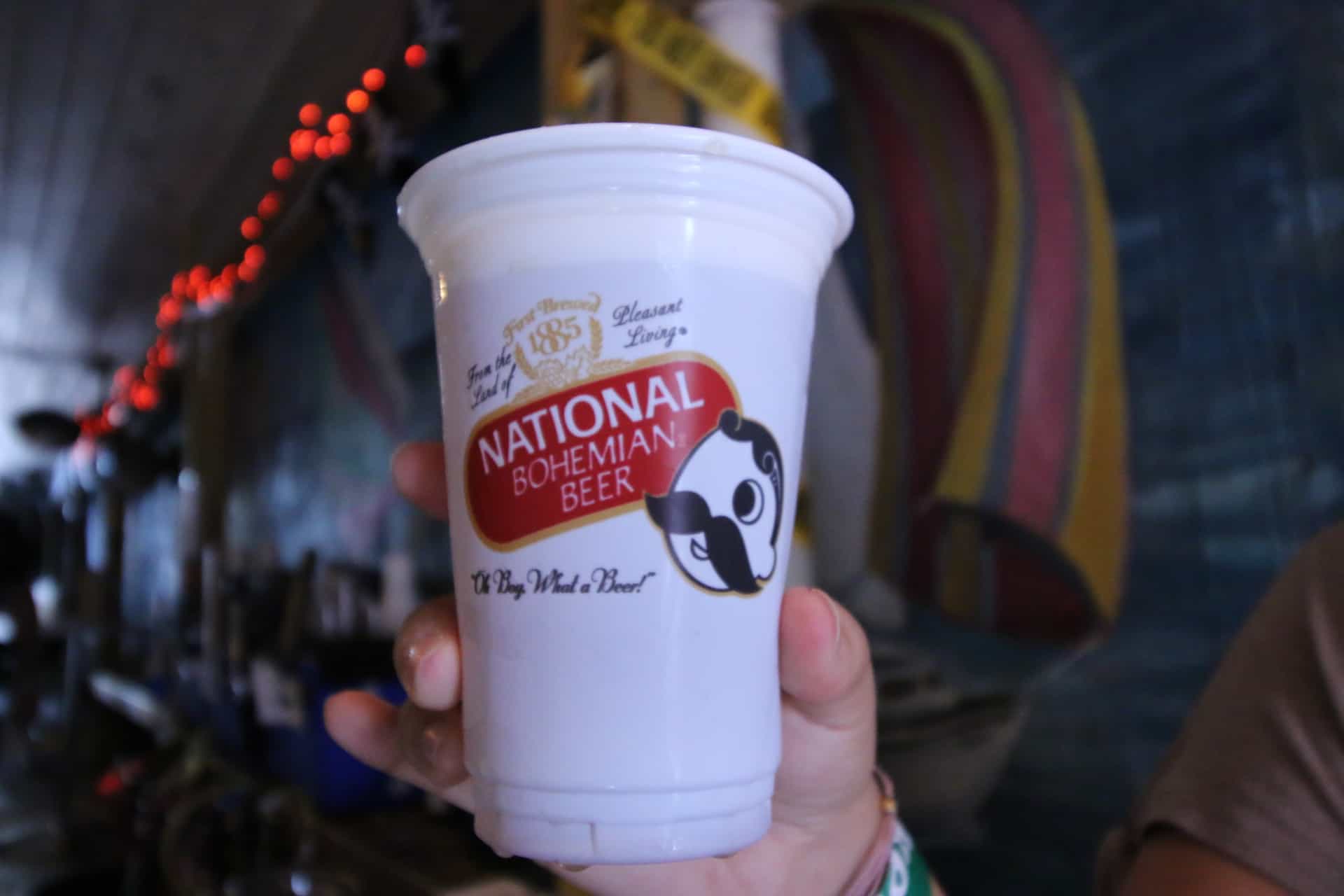 It's not so much a secret, but find the alley to the right of Riptide's for what feels like a Fells Point version of a speak easy dive alley.
Silk Screen Bmore Prints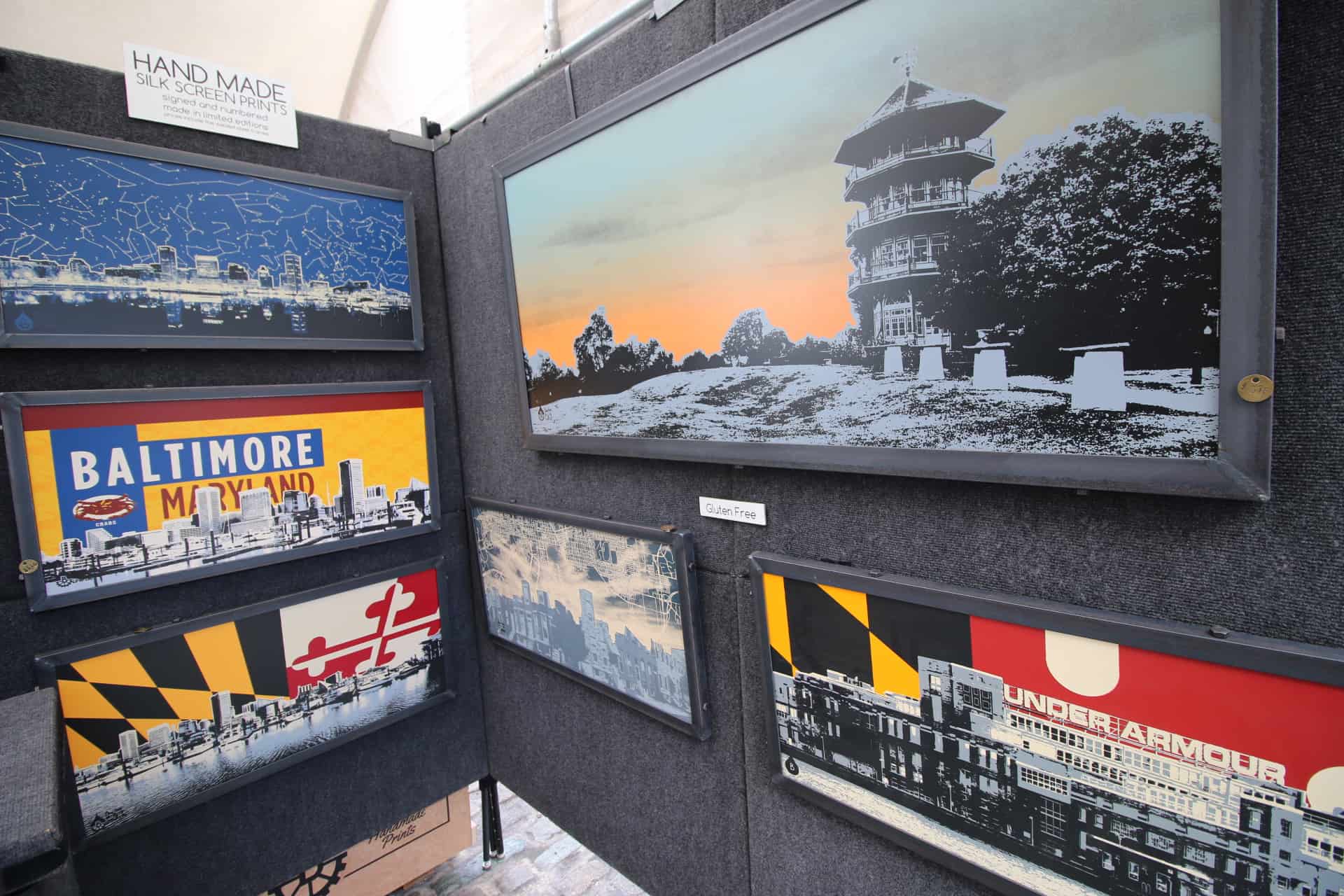 These one of a kind prints done by Charlie Barton of ArtByBarton.com will wow you. Each striking piece also has its frame custom made in-house. Here is a 3-panel piece of the Domino sign backdropping other well-known local landmarks.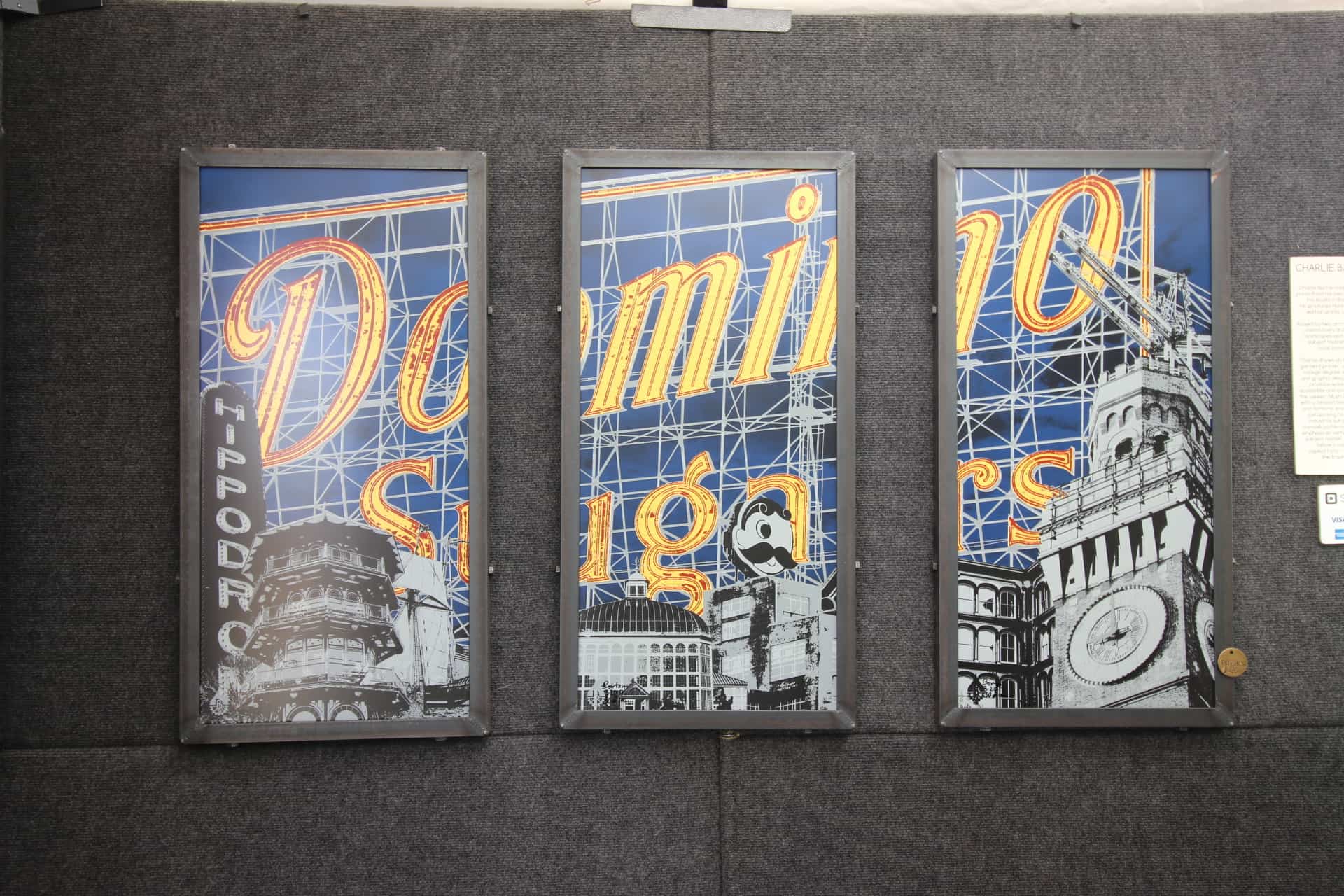 Crabs on a Leash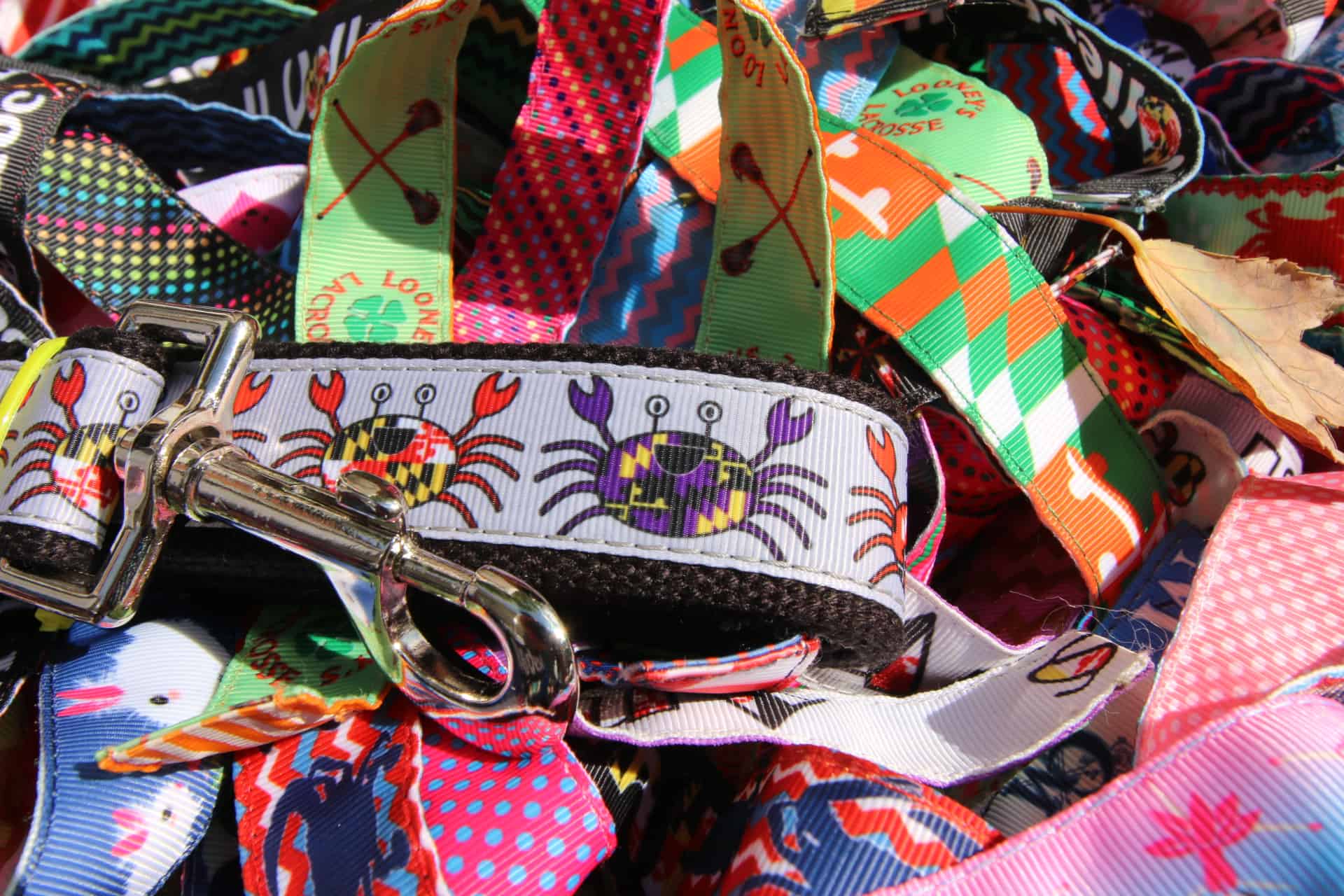 The folks at BeltwayMerch.com sell all sorts of Maryland flag stuff on leashes, collars, and keychains, making for a great way to show local flair/spirit. We especially liked this crabby flag/ravens pattern.
Explore Old Maps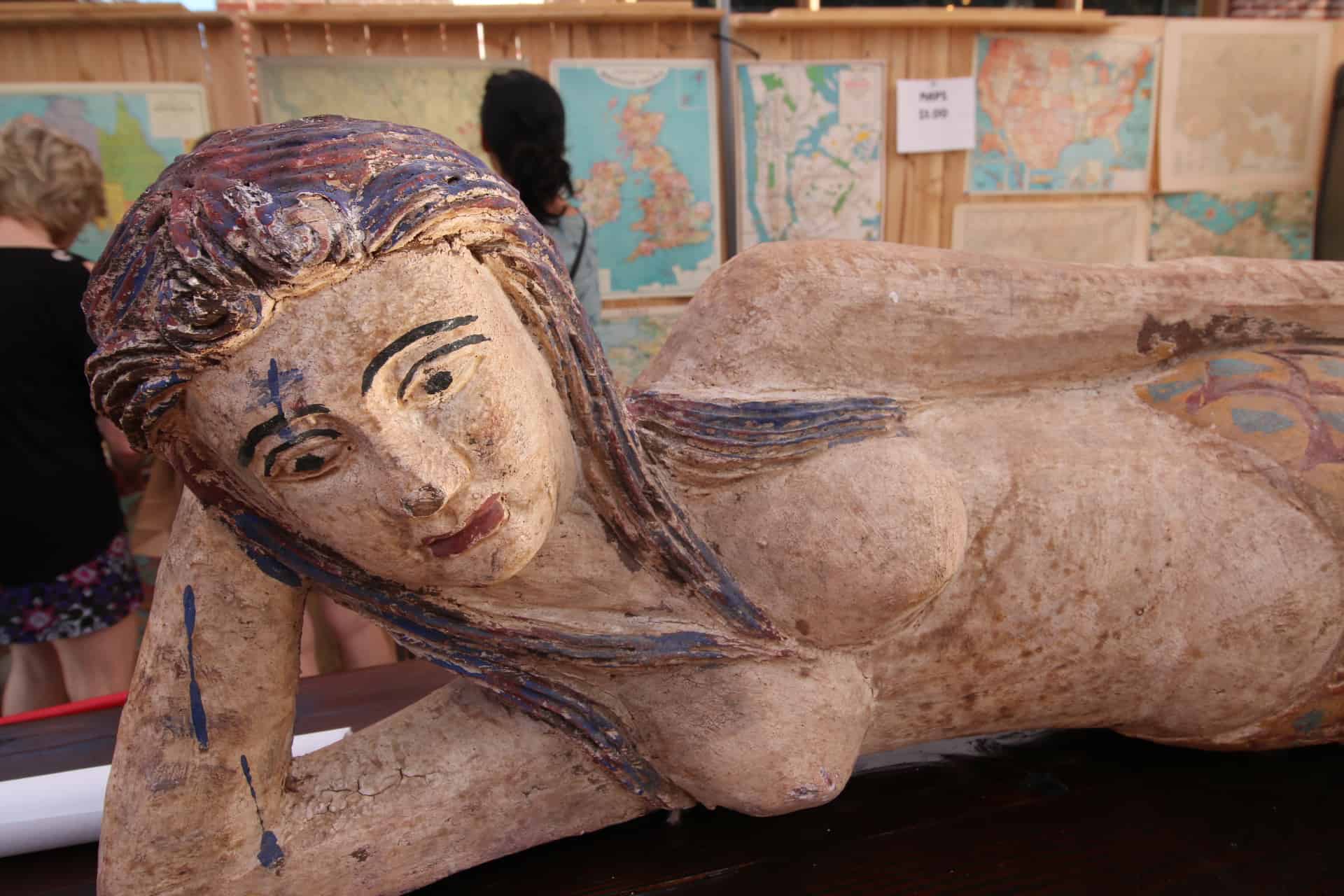 An eye catcher for many are the old maps that Su Casa has outside, selling for only $5. They sit behind a big mermaid statue where you'll see a lot of people pointing and discussing various aspects of their geography,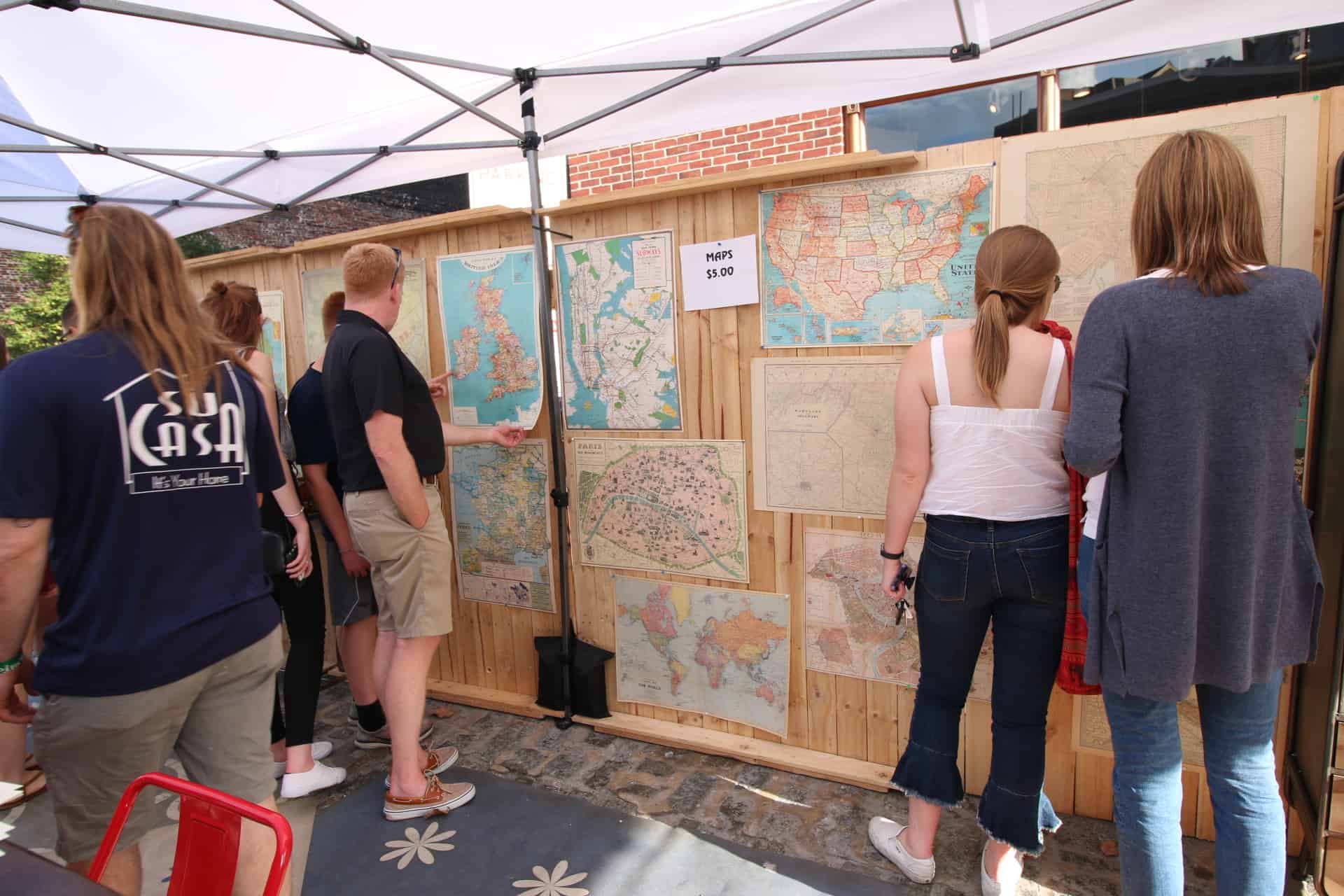 Get Your Henna On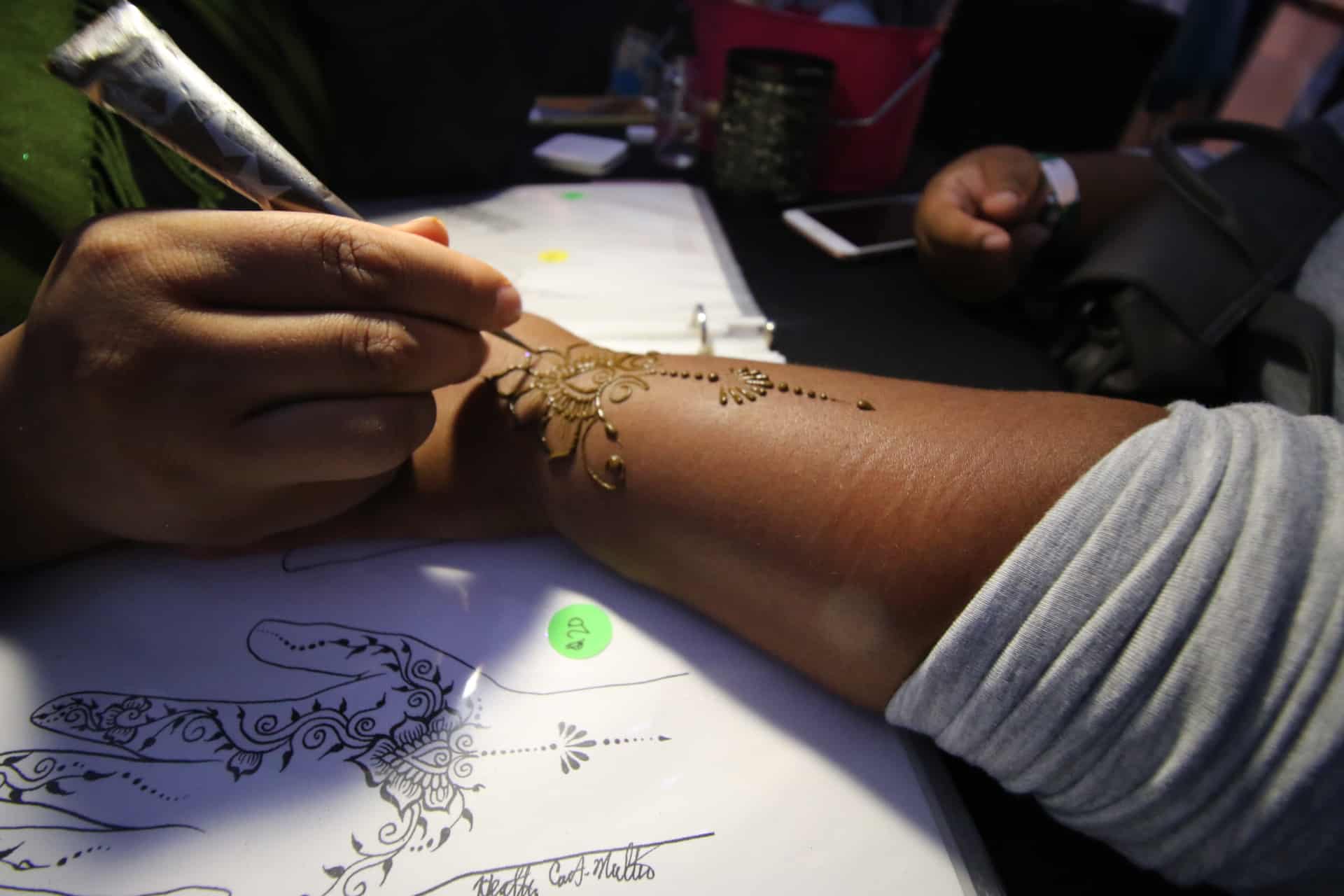 Head over to Cardamom & Clove Henna where Chelsea Stevenson is hooking visitors up with beautifully crafted custom Henna creations. Keep in mind for your next party or event!
Shake Your Hiney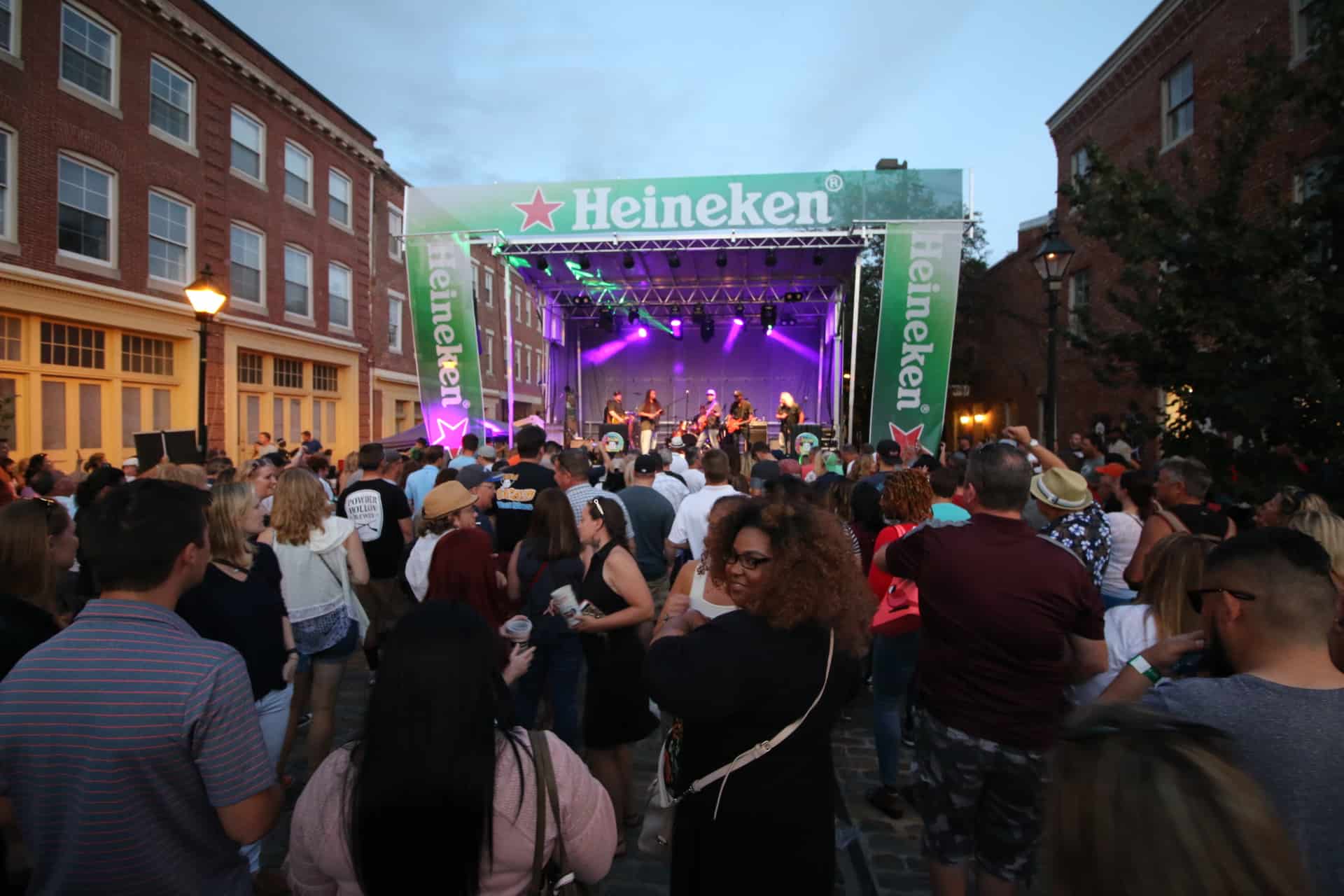 Grab a heiny and shake your hiney at the Heineken stage where music is blasting on both days of Fells Point Festival. All types of music, all types of people, all gathered for one important solitary purpose: to have fun.
Epic Amount of Antique Taps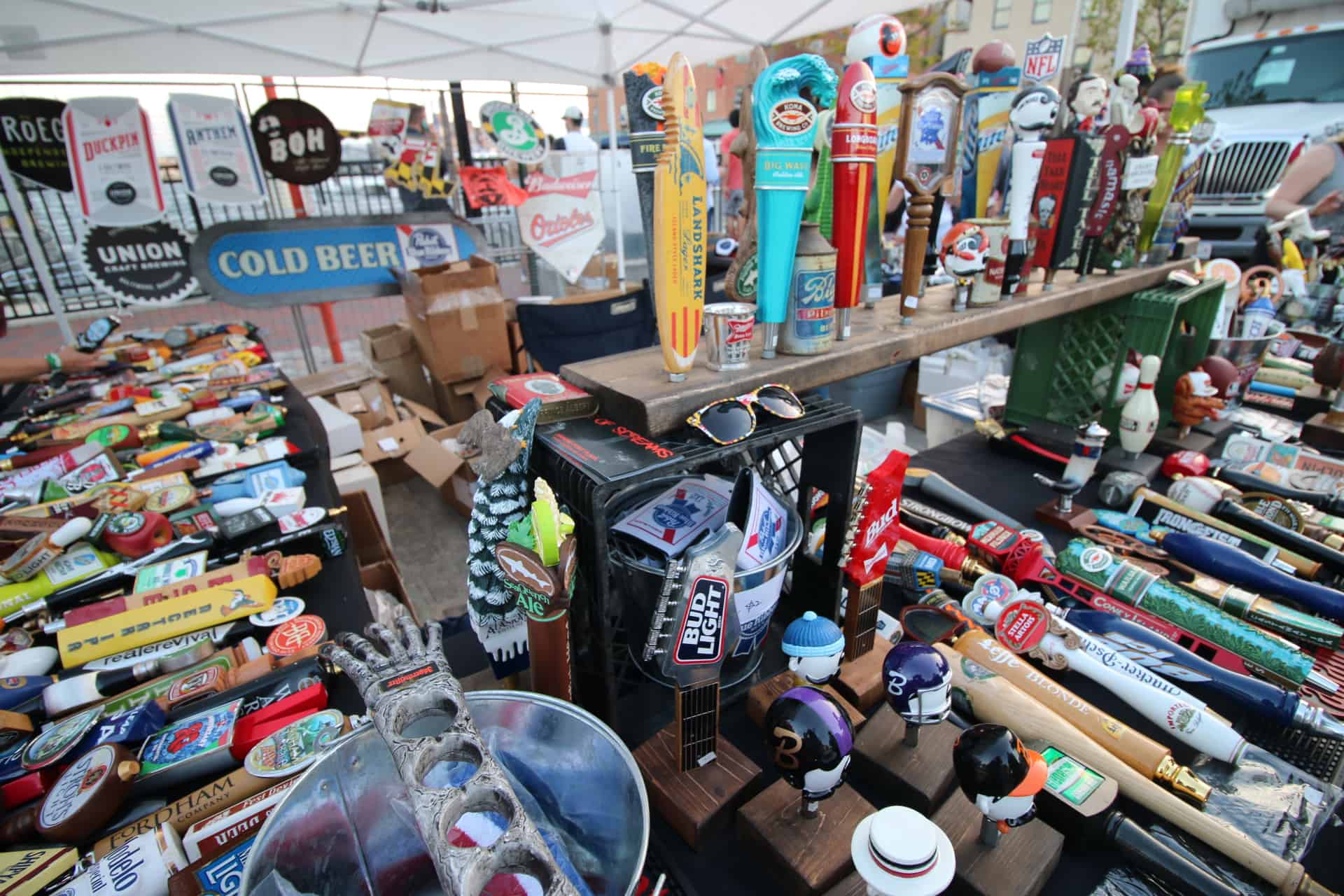 If you're a beer drinker, history lover, and Baltimoron, you'll greatly appreciate the ridiculous amount of taps on display (and for sale) by Munch's Antique & Collectibles.
Randomville USA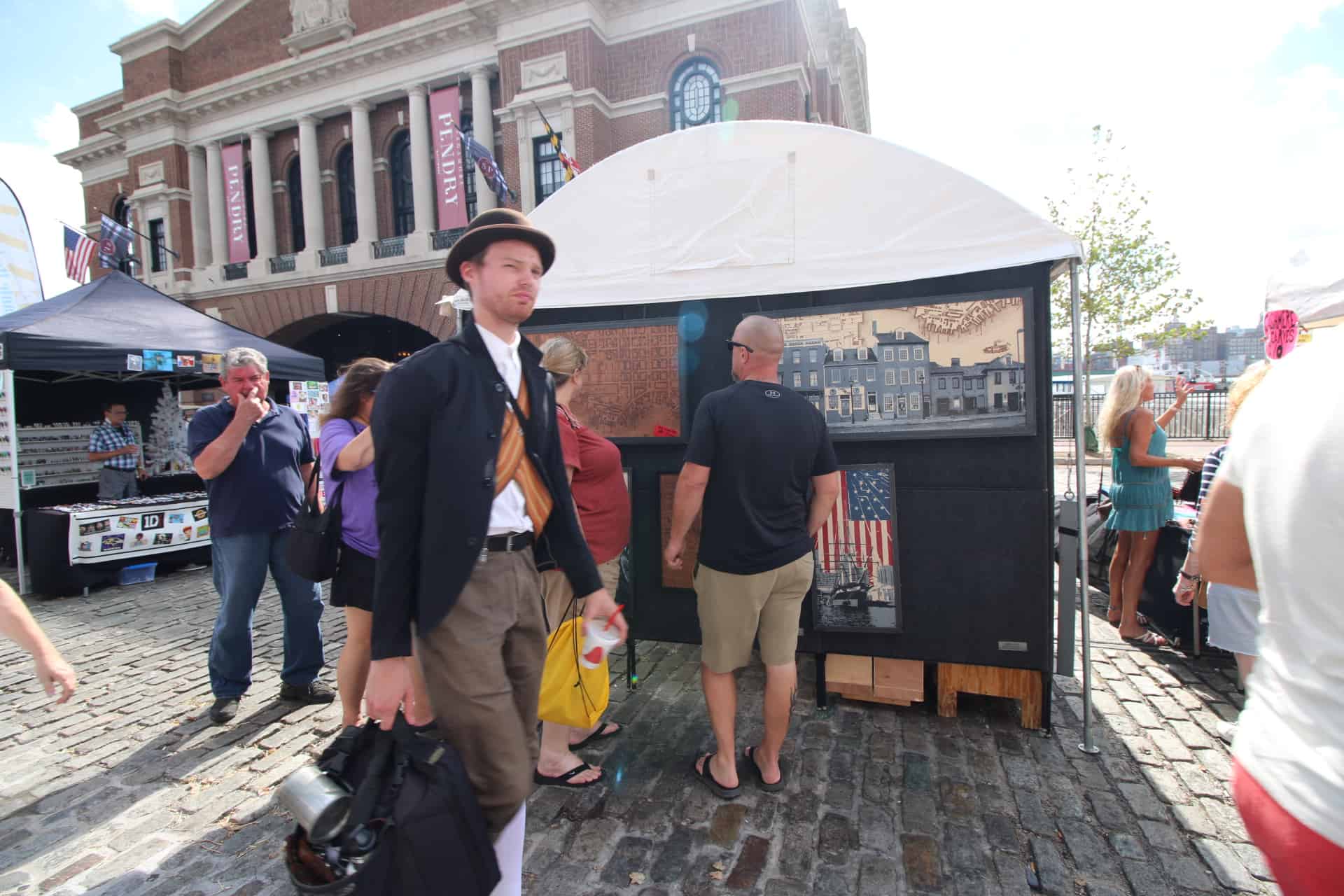 You'll find lots of wacky combinations at Fells Point Fun Festival (and Fells Point in general) that make you wonder what decade or century you're in.
Crush Co-Workers at Purple Friday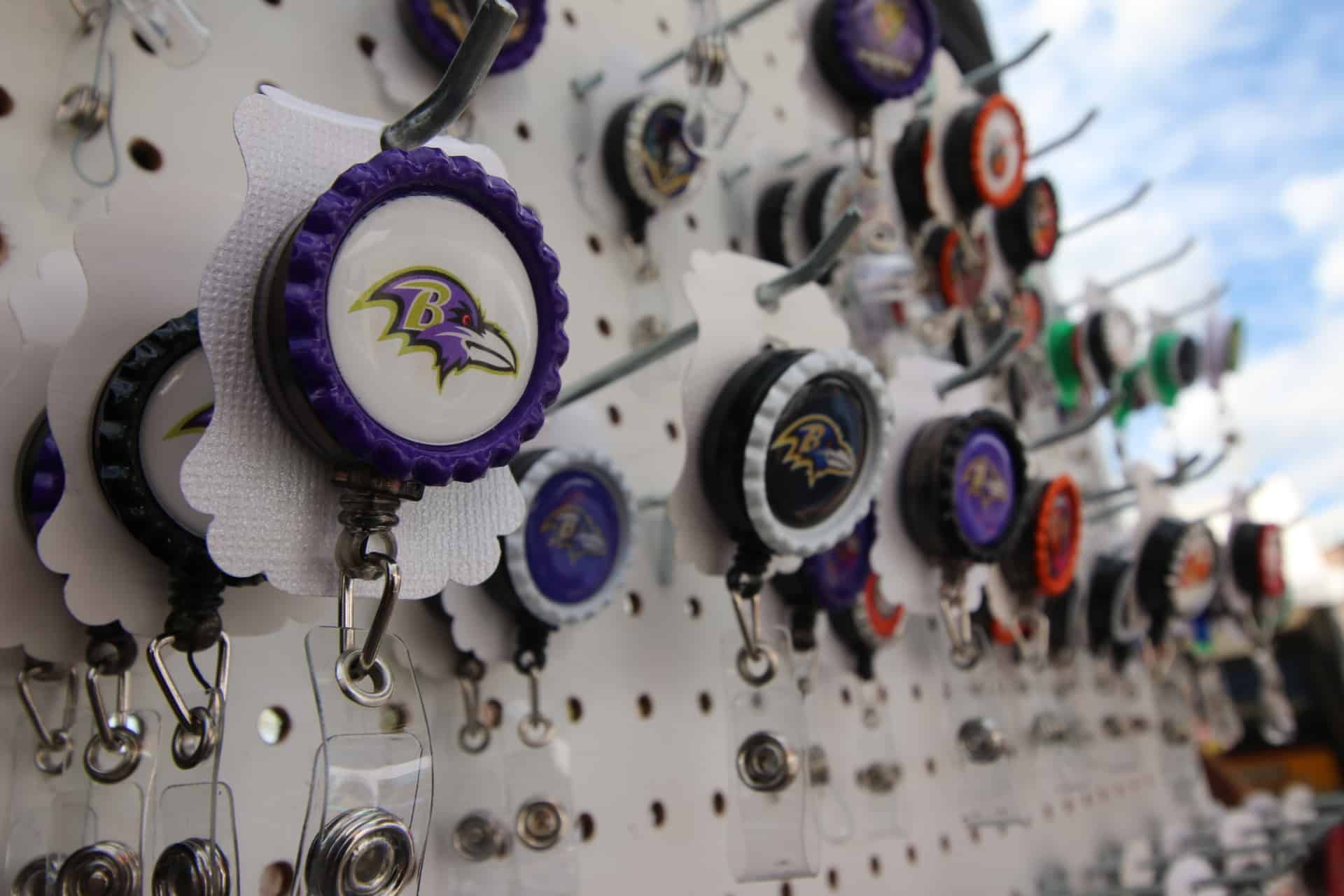 People always wear purple to work on Friday to support the Ravens, but who goes to these lengths? Only you if you buy these themed Badge ID holders by Nicole Gilmore-Stevenson. Want your own or something custom made? Contact her at showitoffjewelry@gmail.com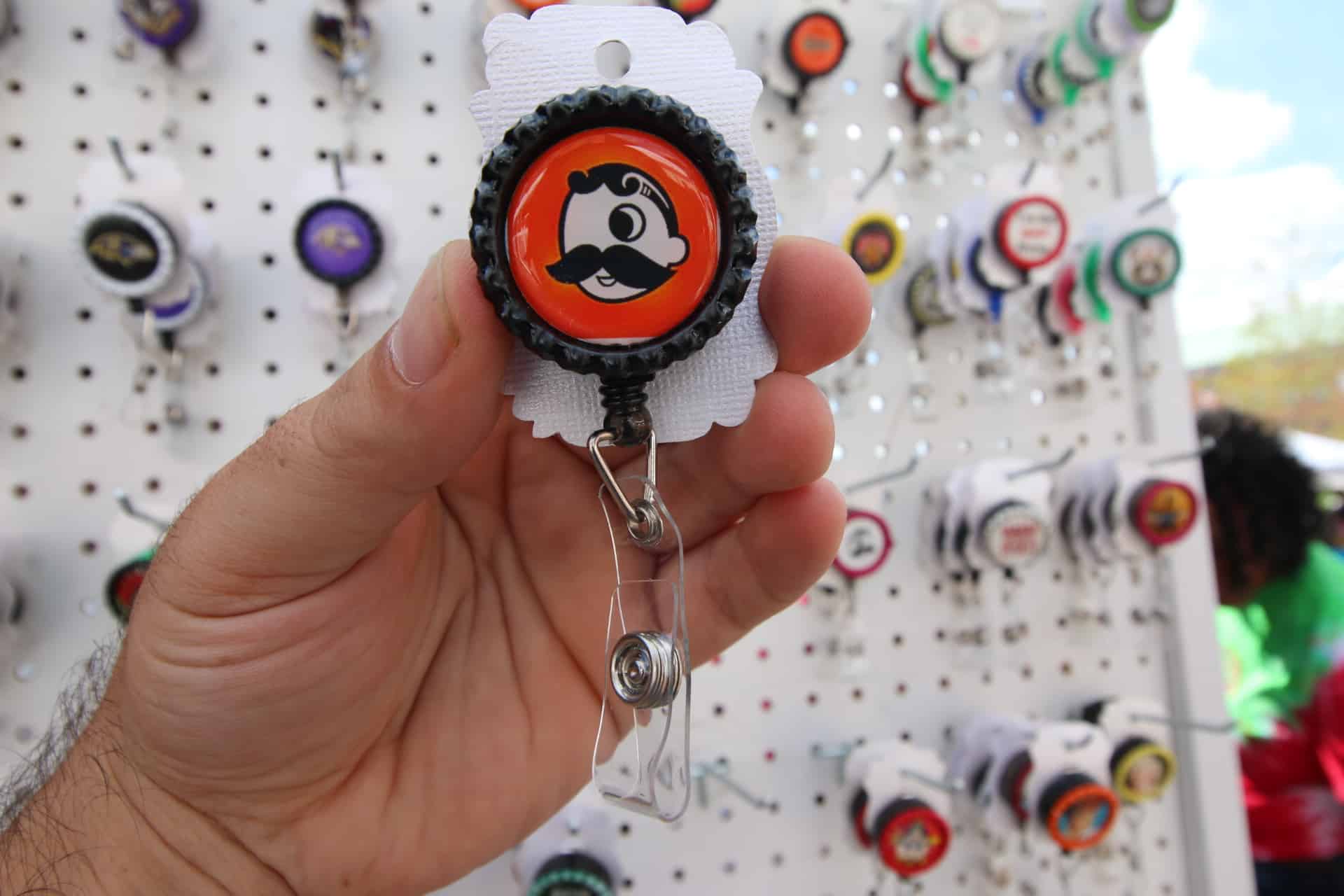 Jimmy's Gyros are on Fire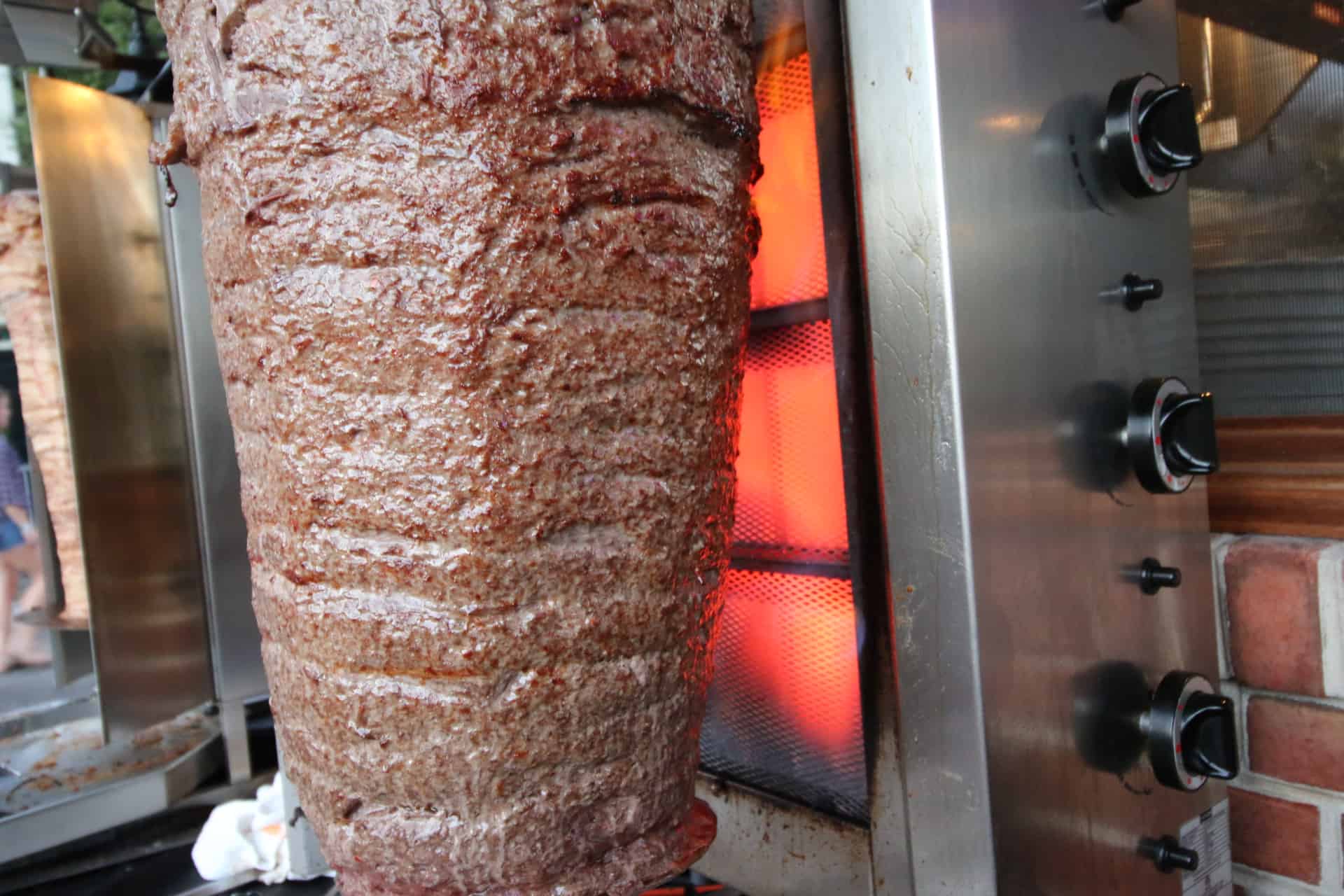 The local flair of this year's festival means no funnel cakes and gyro trucks, but you'll find Jimmy's on the corner of Broadway and Lancaster cooking up gyros with chicken and beef on super hot rotisserie fire!
SOGH Spreads Love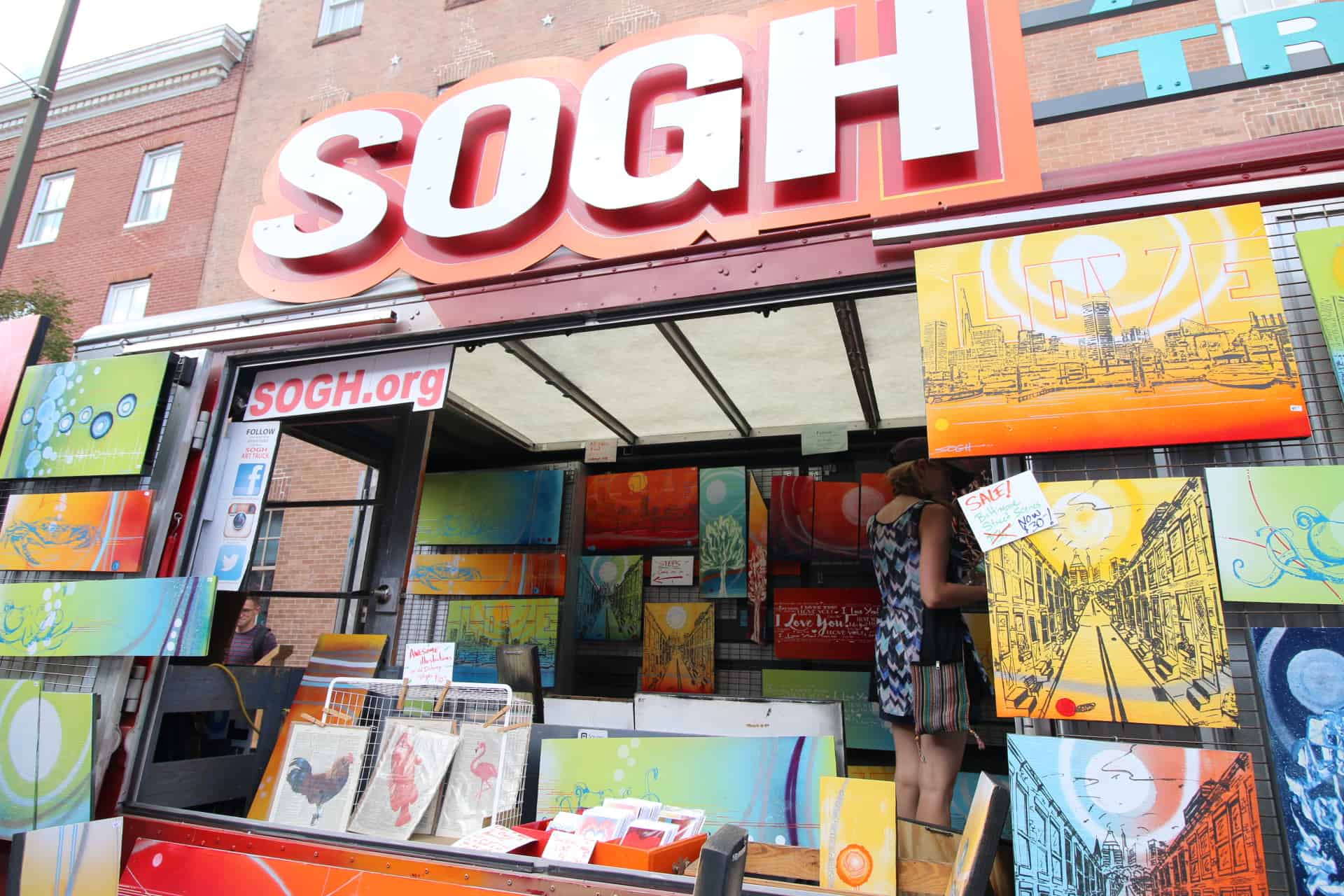 The colorful collection from the folks at the SOGH Art Truck is a blast to browse. Deserving of a Skittles sponsorship, you'll definitely taste the rainbow when stepping foot inside. An especially sweet piece is one that sits outside reading, "Spread Love"… and it makes for an awesome photo opp.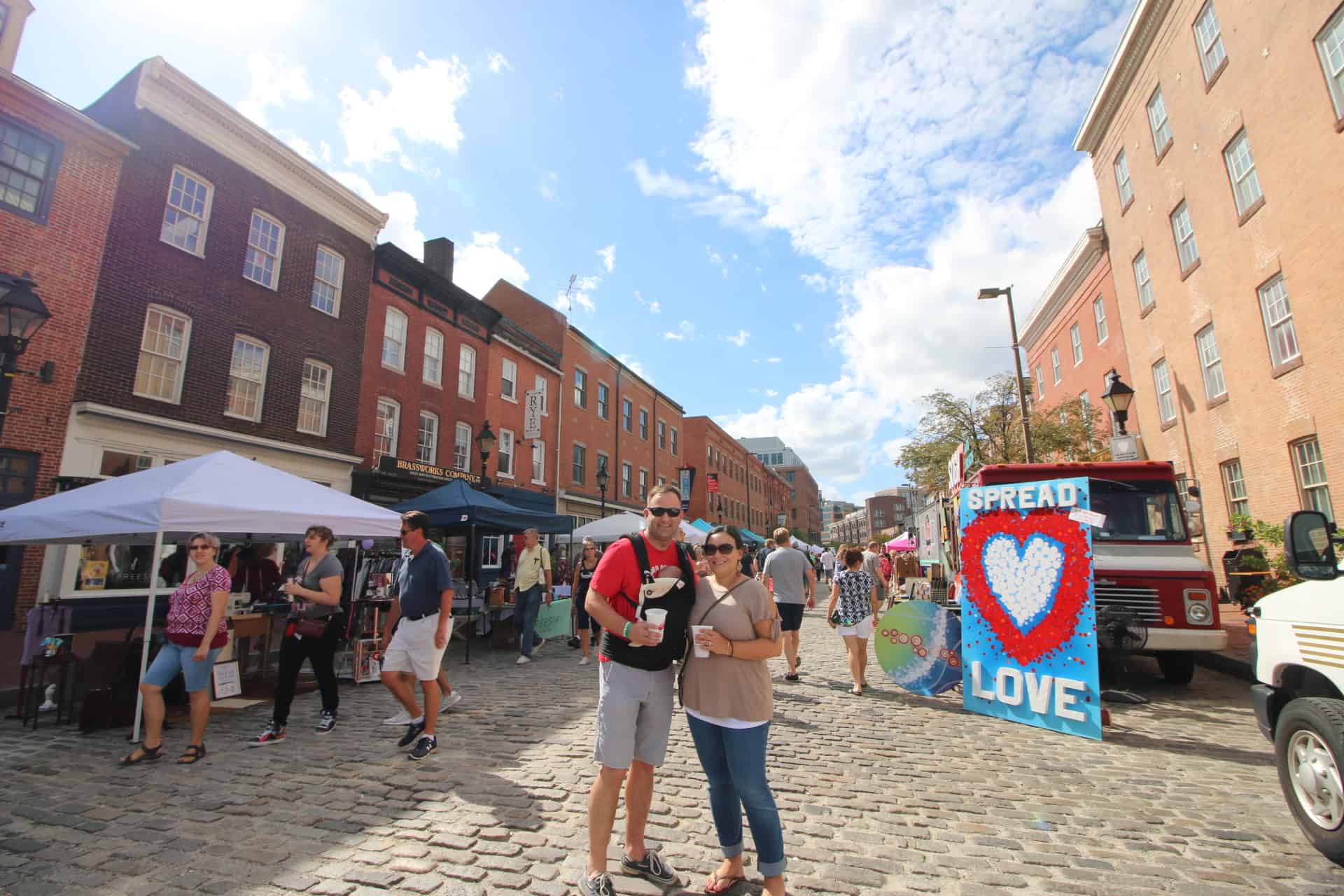 So Fresh So Clean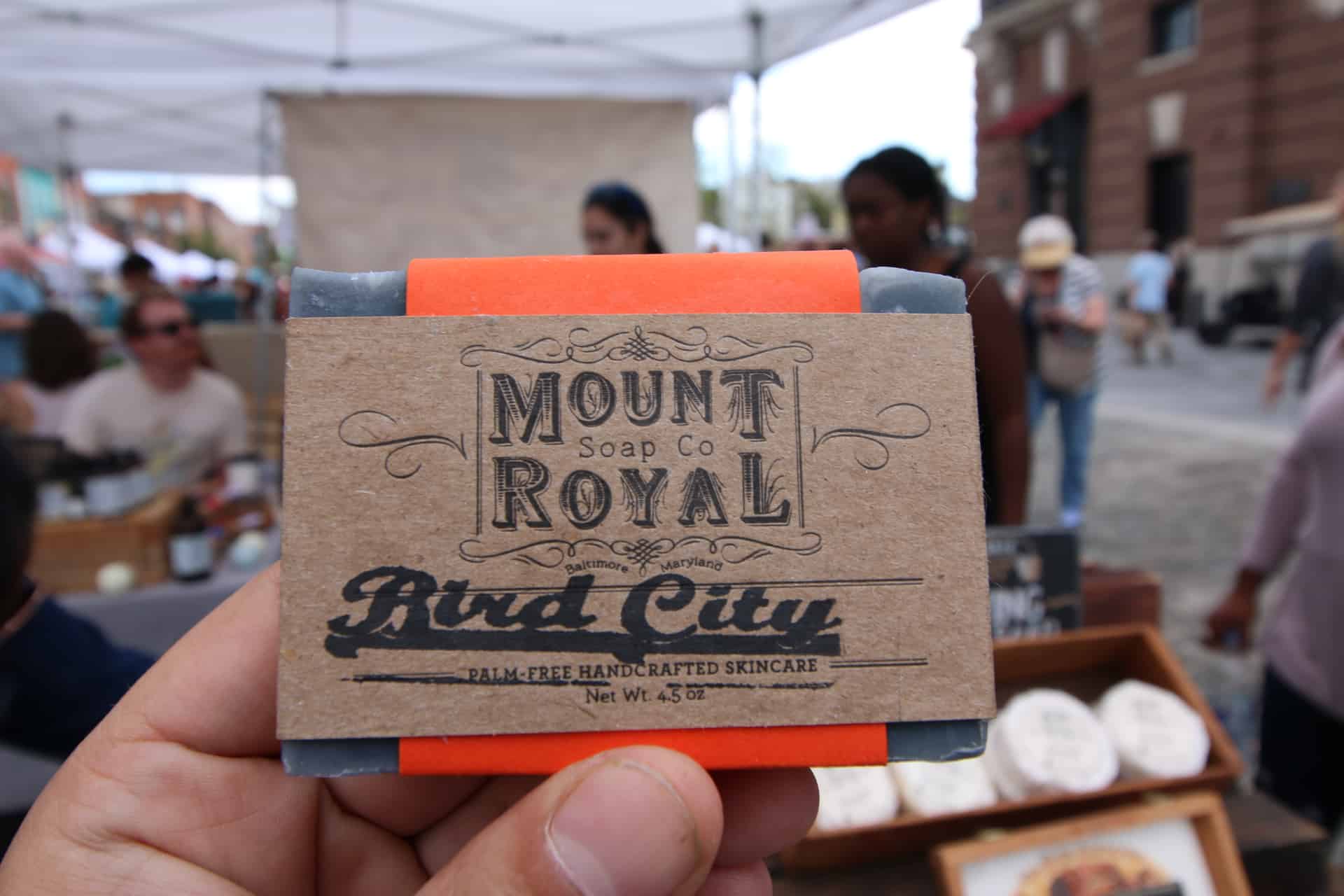 Ain't nobody dope as Mount Royal Soap Company. These locally made and themed soaps smell good, look cool, and are a neat treat alternative to the big brand bars.
Stylish Sandwich Bags You Can Re-Use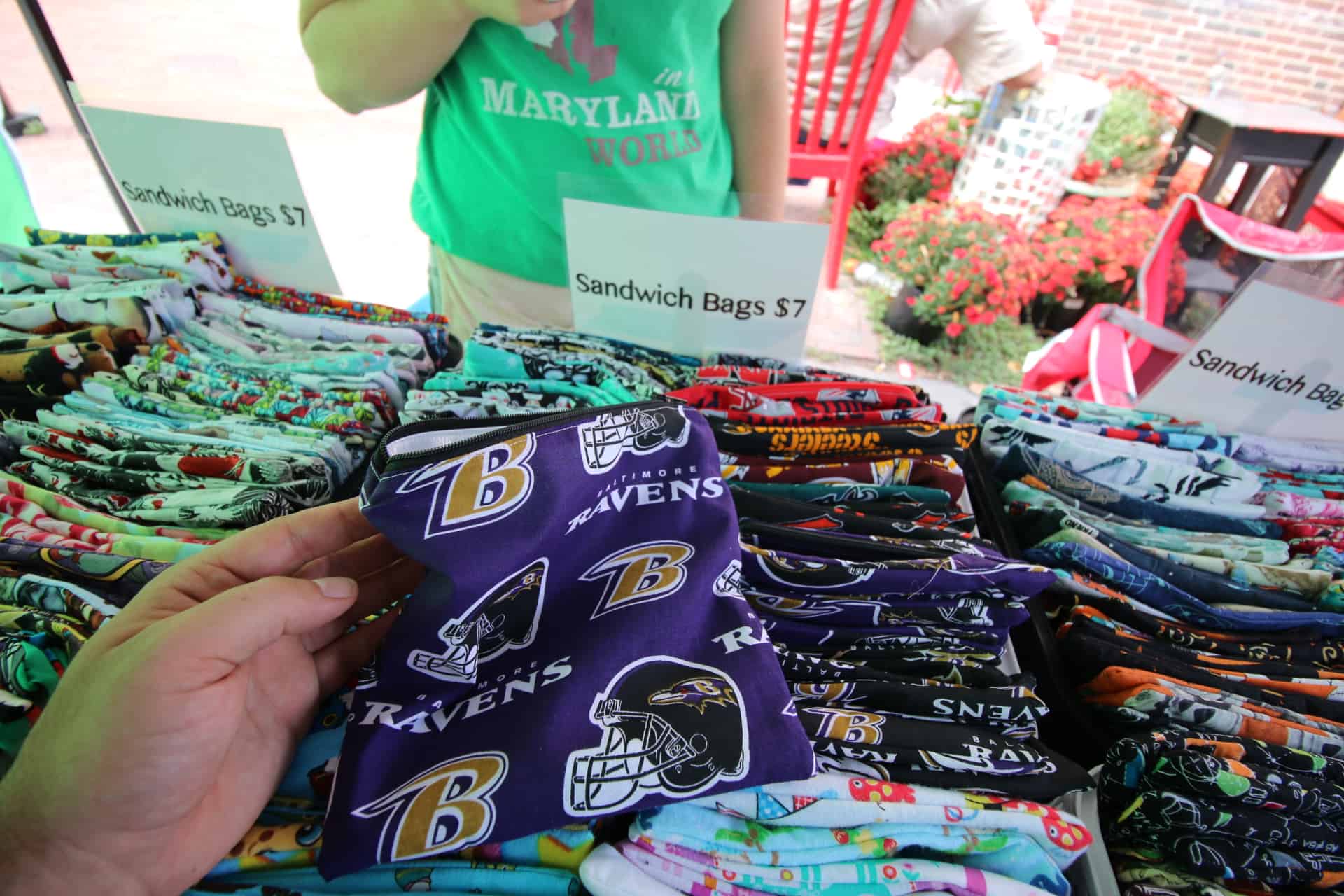 Instead of buying bags over and over again and throwing them away, check out the awesome wetbags by Sarah's Stiches. They come in all different sizes for all different purposes (mess bags, swim bags, travel/laundry bags, snack sacks, knitting bags, etc…) and you can put them in the wash!
Foreign Coin Jewelry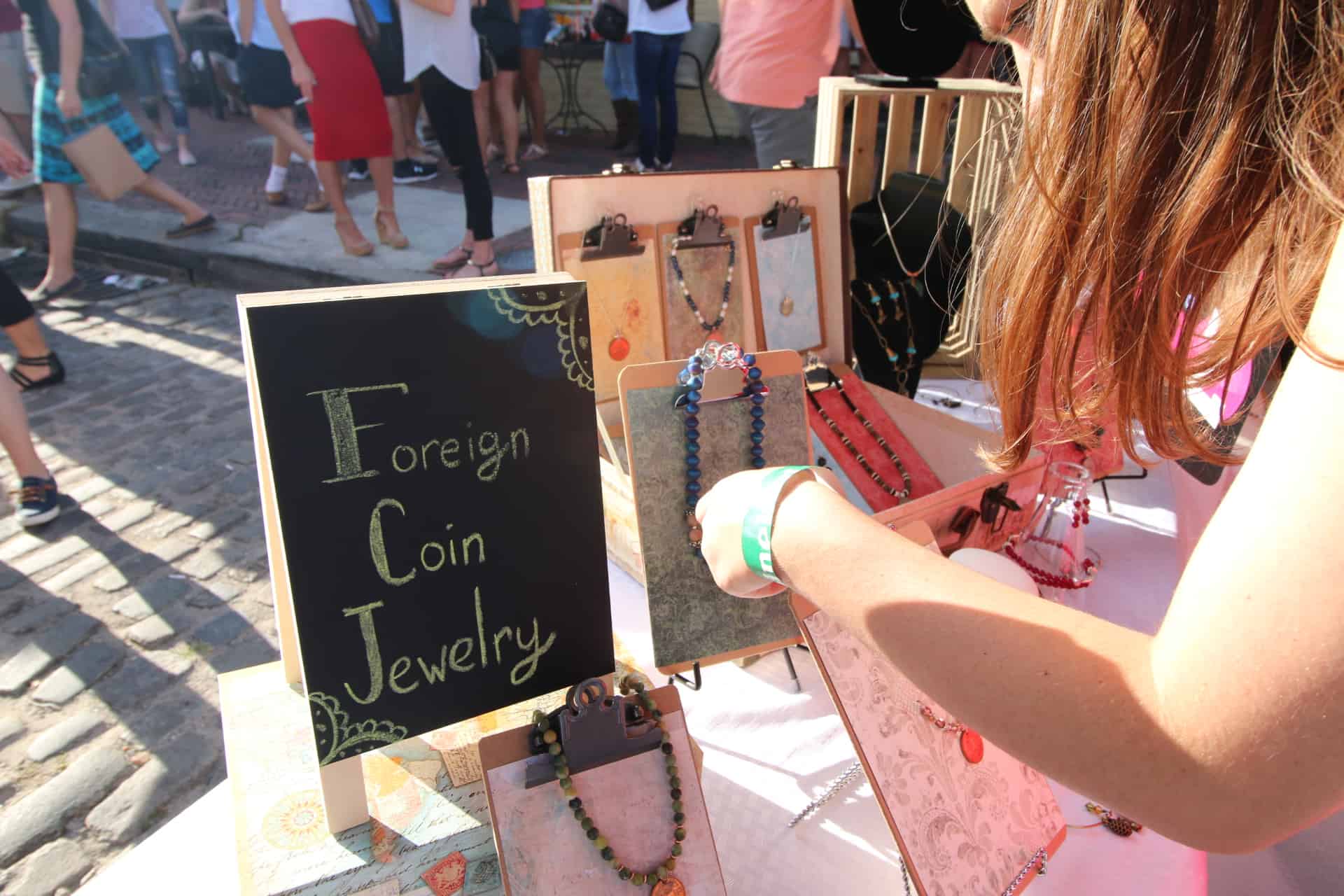 The crafty coin jewelry at The Mercury Pearl is quite the sight- even more so around your neck. They've got elegant designs adorned with real, decorative currency that makes for a great look.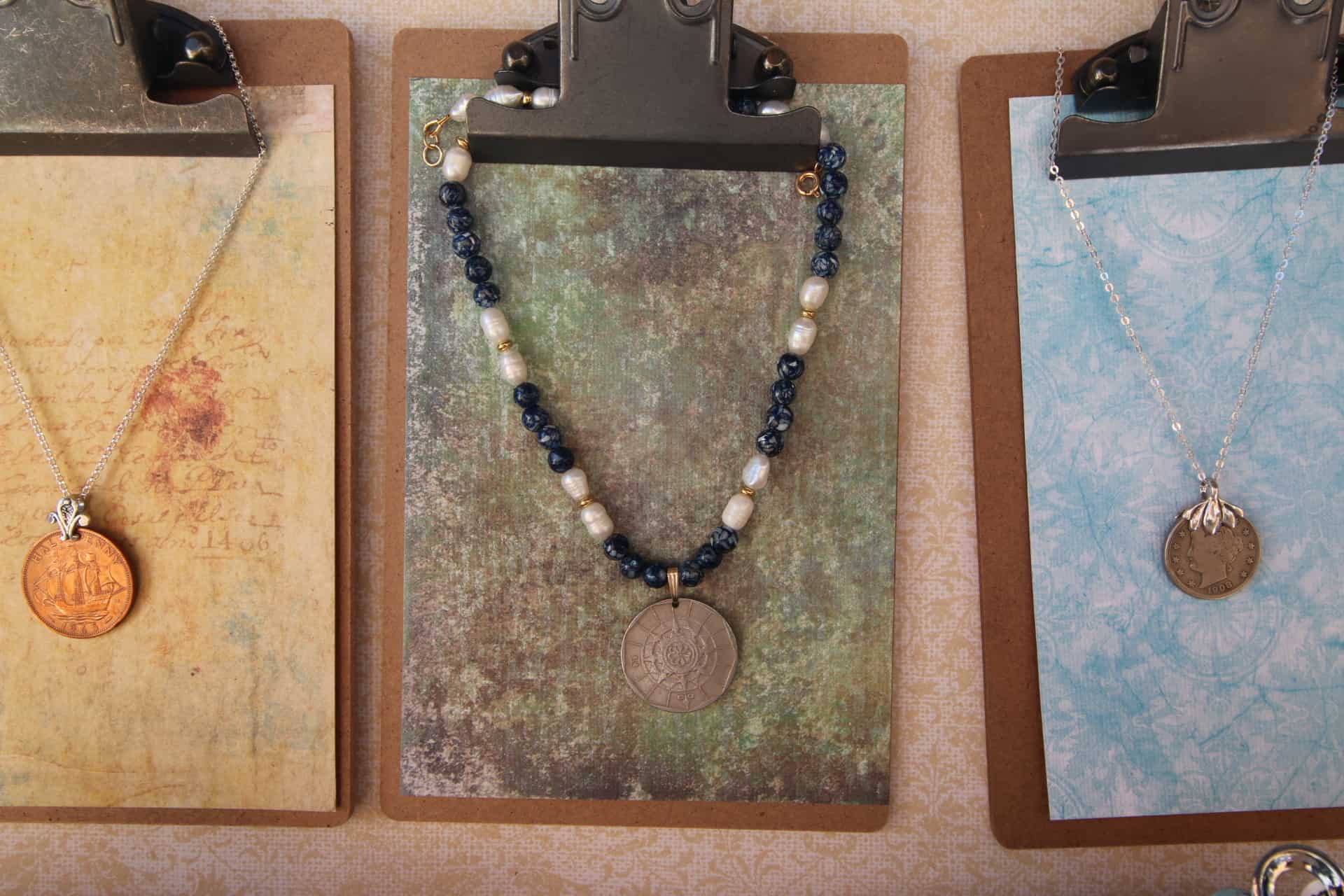 After Hours at Admiral's Cup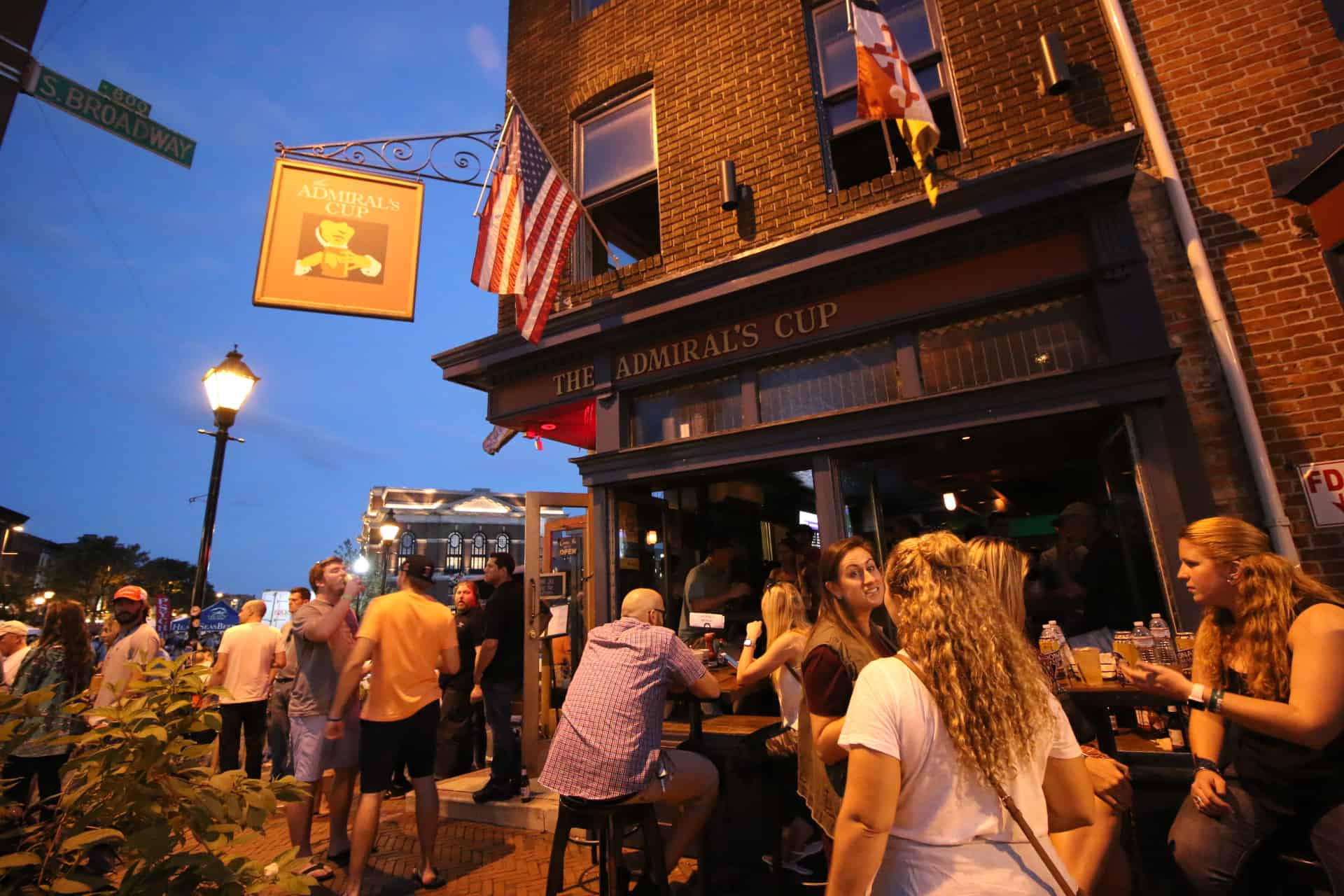 The music blasts and the beer flows all day at the corner of Thames and Broadway, but when the sun goes down, Admiral's Cup seems to become the unofficial Fells Point Fun Festival woozy walker meetup spot. Lucky for patrons the tunes stay on point and the beer stays cold.
Scratching the Surface
There was so much more great stuff than those mentioned above, that's just a sample of the goodies worth browsing. Stay up to date with everything Fells Point by liking us on Facebook!