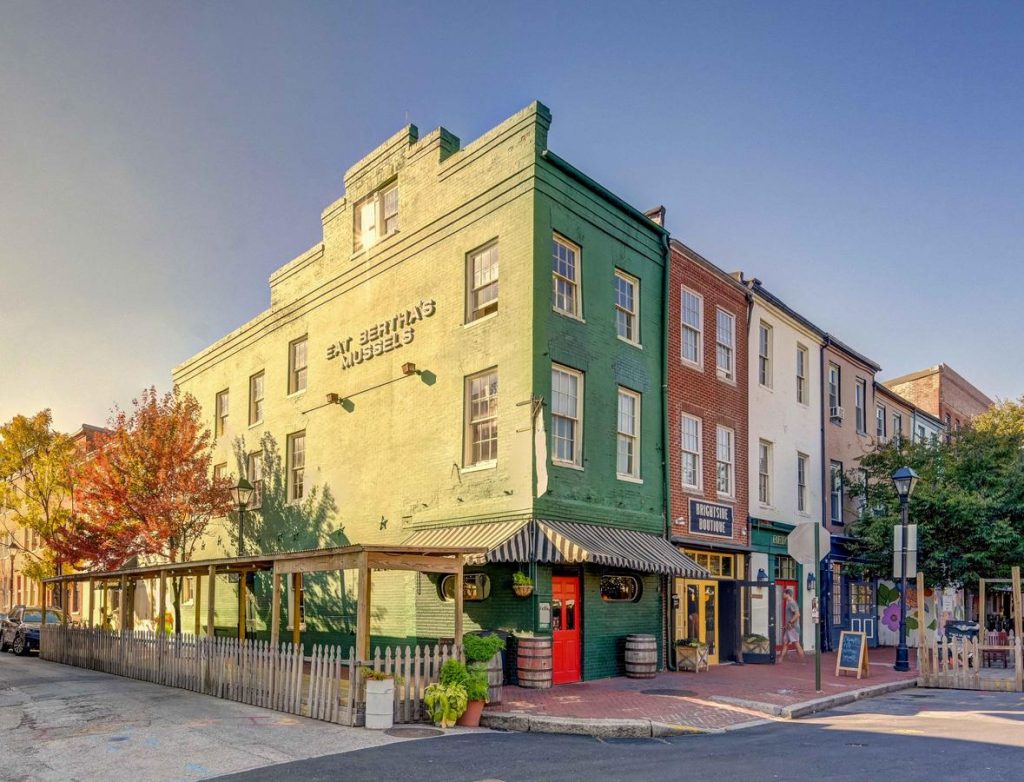 The auction for Bertha's, the legendary Fell's Point restaurant and bar, was cancelled with 2 minutes remaining and a $1,320,000 bidder on the books. Bidding opened on November 12th and reached $820,000 several hours before closing, but was ultimately cancelled after an hour of back-and-forth bids culminated with an offer of $1.32M before the auction was pulled.
We've reached out to Alex Cooper's auction house for details on the cancellation and will update this article when we hear back.
Known for its live music and amazing mussels, Bertha's served the Baltimore area for 50+ years, and its iconic green "Eat Bertha's Mussels" bumper stickers can be seen buzzing around cars across the country.
On October 20th, the owners published a heartfelt goodbye to the community they served for so long: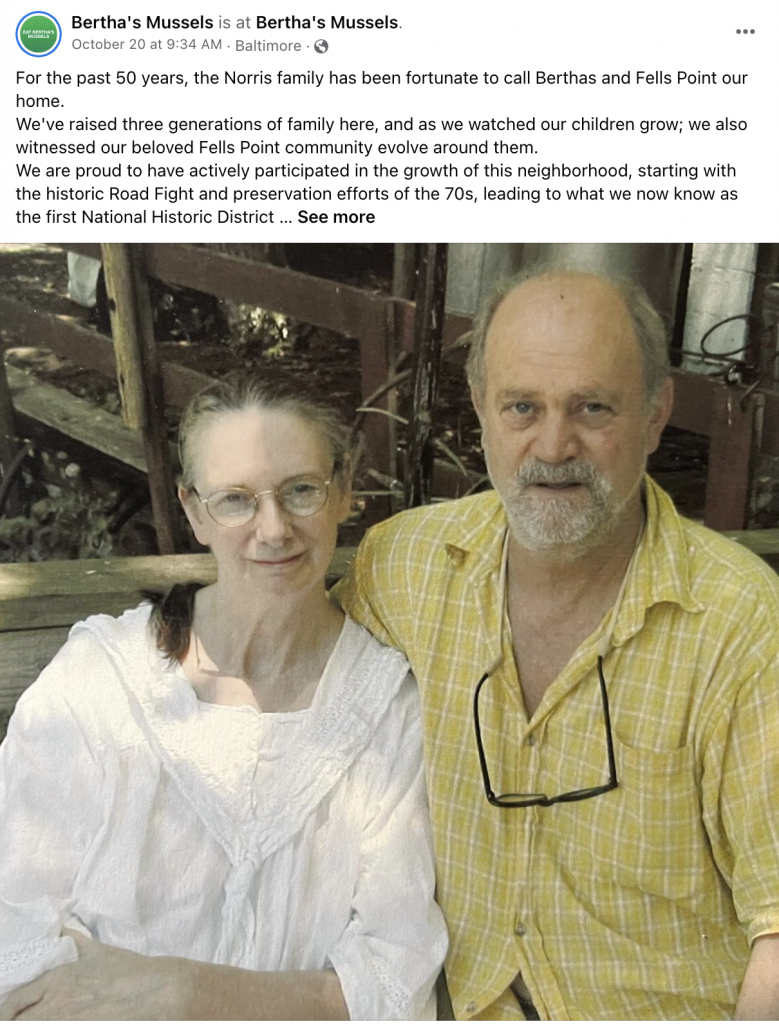 The new owners were set to receive:
734 S. Broadway (4,000 sq/ft zoned C-1-E)
730 S. Broadway (3,000 sq/ft zoned C-1-E)
Full bar and commercial kitchen
7-Day Class B, Beer, Wine and Liquor License
Business, name, phone number, and website
Furniture, fixtures, equipment, etc…
The sale comes amidst a flurry of acquisition and development in Fell's Point, especially amongst restaurants, spurred on by economic trouble stemming from the COVID-19 pandemic.
Examples include:
Admiral's Cup acquired by Atlas Restaurant Group
Waterfront Hotel acquired by Atlas Restaurant Group
Preservation Society acquired by El Buffalo
Wharf Rat acquired by Sally O's
Baja Tap Bar replacing Bond Street Social
Pepper Palace replacing After Midnight
Starbucks at old Ding How building
Dogwatch Tavern closing (seeking tenant)
Port Comedy Club replacing Hats on the Belfry
Spice & Tea Exchange splitting Fell's Point Surf
The influx of investment dollars hasn't slowed crime, but residents are hopeful that newly elected officials are better suited to address those issues, namely incoming City State's Attorney Ivan Bates and Governor Wes Moore. Also worth noting: Fell's Point Resident Brooke Lierman has also been elected Comptroller of Maryland.