Amazon has made their intentions to open "HQ2" – a second headquarters in the US – somewhat of a bidding contest. Not only are location, proximity, transportation, and population of supreme importance, Amazon wants cities to lay down a menu of incentives that will lure them into the city.
It appears Baltimore has a secret weapon.
This isn't the Hyperloop train of which you've heard, led by high profile Tesla CEO Elon Musk. This is another private company called The Northeast Maglev (TNEM) who might beat Elon to the punch.
Why is Amazon finding this development so enticing?
BWI to Baltimore city center in 5-minutes
Washington DC to Baltimore in 15 Minutes
Baltimore to NYC in 45 minutes
If this sounds like an orchestrated gimmick to pull Jeff Bezos into the area, think again: TNEM has received $28M in government funding, opened a headquarters in Baltimore this month, and have just published an interactive Maglev train route map as part of an environmental study to be completed by the Summer of 2019.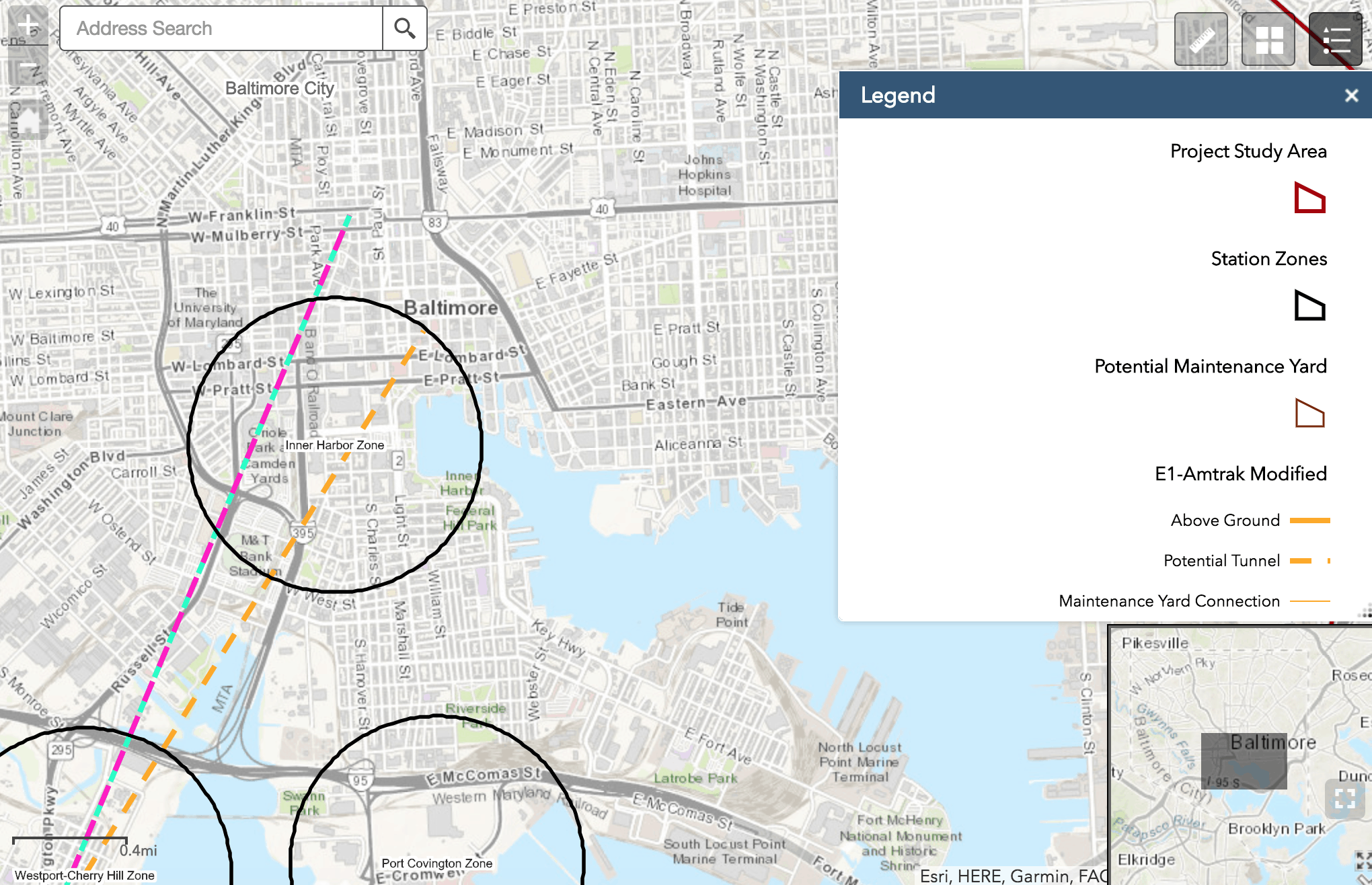 Where will the station be located? Most likely not anywhere near Fells Point as the map shows possibilities to the west and south of the harbor.
Can you imagine a world where your Uber/Lyft from Fells Point to the train train station would take you longer than the train itself to BWI or Washington DC? That time might not be too far away… and it bring Amazon onboard along with 50,000 jobs.